I am having trouble coming up with coherent words to describe how thrilled I am to be here posting on Eighteen25. I've been a fan of theirs and Spooktacular for a long time now.
I am excited to share with you a passion of mine: Free Halloween Printables!
For this particular post, I am going to share two fun Halloween prints I created using my basic Photoshop skills. If you don't do Photoshop, there are a few online programs out there (e.g. Picasa, PicMonkey) you can use to make your own printables pretty easily. Between the fun fonts and new overlay options, the possibilities are endless. But before you run off, take a gander at what I created for you.
This first one I like to call
Happy Ombre Halloween
. I've got a few sizes available for download
here
.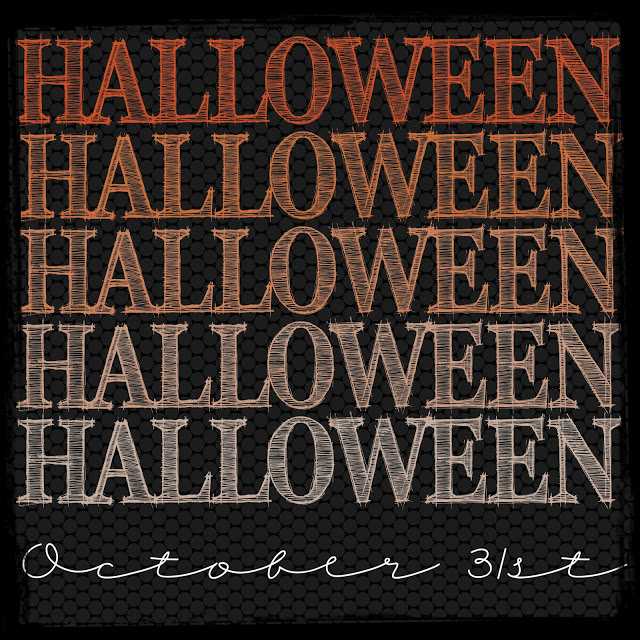 Isn't it cute? Put that sweetie in a frame and hang it around the house and you have instant Halloween decor.
The second printable I'd like to share is perfect for Halloween night when you realize you have run out of the sweet stuff. Add this print to a dollar store frame and hang it on your door or set it on an outside table to let Trick-or-Treaters know that you went el cheapo on the candy front are all out of candy.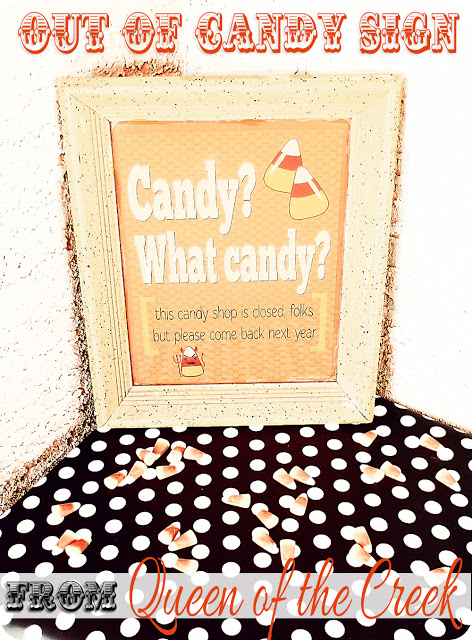 Find the download HERE.
For larger printables like these, I generally send them off to Costco or Walgreens (much closer) for a quick & inexpensive print job; I don't like using up all of my ink so much. 😉 I added this print to a vintage yellow frame and decorated my little table with polka-dot wrapping paper and Candy Corn candies. Desperate goblins and ghouls are welcome to steal a Candy Corn or two.
Of course, I didn't stop there. I have a folder FULL of Halloween printables; you can view them by clicking
here
. I also invite you to stop by my little ol' blog for a visit…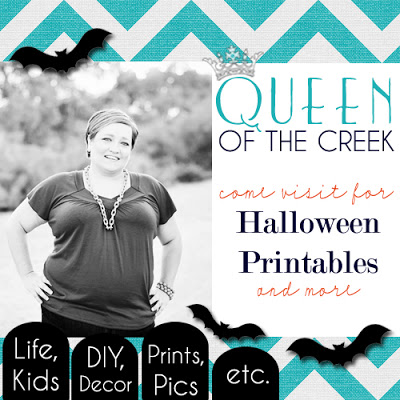 Thank you so much to the lovely ladies of Eighteen25 for allowing me to stop by and share my Halloween goodies. Thank you also for showcasing all of the other fantastic crafters/bloggers; I've had a great time checking out the projects each day!


. . .