Tis the season for crafting with the kids. During the summer we try not only to keep them busy, but to keep them creating as well. Besides painting… I think playing with perler beads may get the best and most excited reaction from them.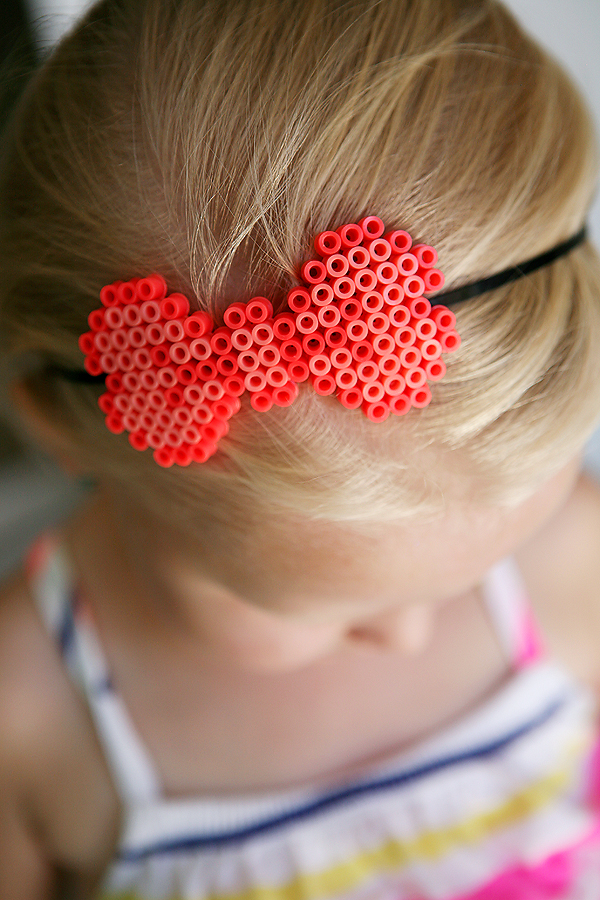 Perler beads are fairly inexpensive… especially if you put those coupons to work at Michaels and they seem to last forever.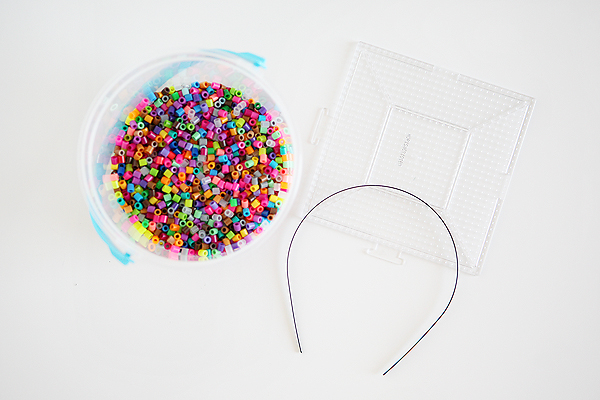 SUPPLIES:
• Perler Beads
• Large Clear Pegboard
• Ironing Paper – usually comes with beads and/or pegboards
• Metal Headband – these can usually be found in the jewelry section at craft stores
• Hot Glue and Hot Glue Gun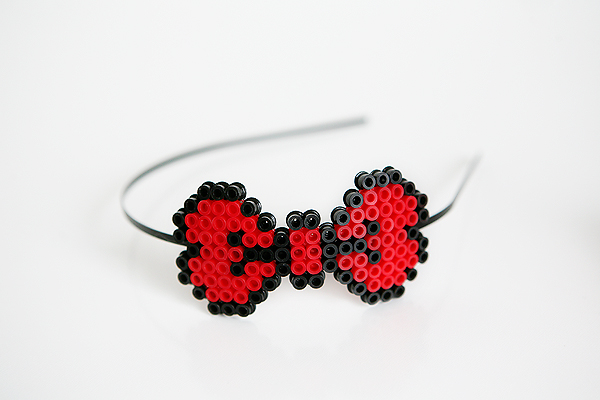 STEPS:
• Using our pictures as a pattern – use your beads to make the bow pattern on the pegboard.
• Cover with the ironing paper and iron (medium hot setting) until you see the beads fuse together. We only like to iron one side of the design.
• While the bow is still warm shape it around the curve of the headband.
• Use a thin line of hot glue to adhere the bow to the headband.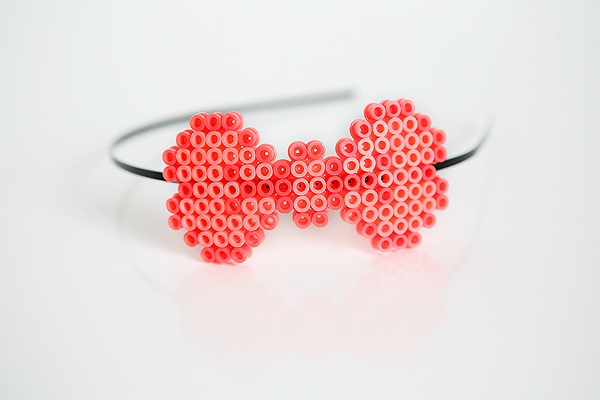 We have a few more perler bead projects coming up throughout the summer. So we hope your kids love them as much as ours do!