Excited to have
Cindy Larkin
back sharing another fantastic recipe with us today…
_______________________________
This time of year with parties and social events to go to, I'm always on the hunt for a great recipe to share with lots of people. This recipe is a crowd pleaser! BUT, it does have peanut butter, so be careful with your friends with peanut allergies! It makes a large batch, but don't be shy about cutting the recipe in 1/2 if you only need to serve a few. Or, you could always freeze the left-overs for later.
INGREDIENTS:
4 sticks of butter (1 lb.)
3/4 cup peanut butter
4 cups sugar
4 tsp. vanilla
8 eggs
2 cups flour
1 1/2 cups cocoa
1 tsp. baking powder
1/2 tsp. salt
*optional ingredients (mini-chocolate chips or nuts)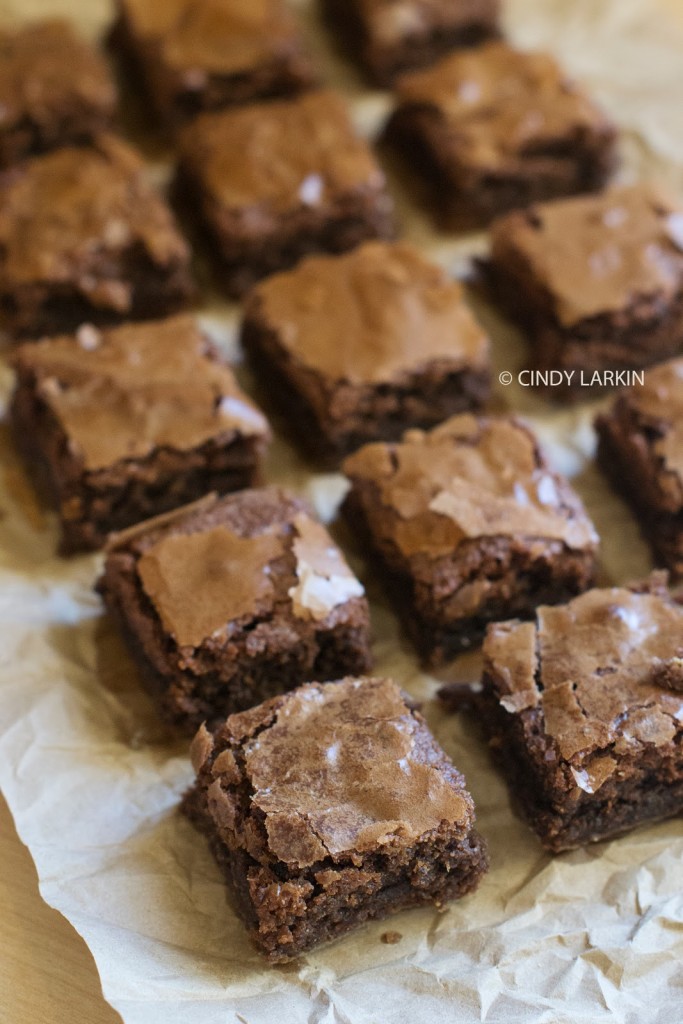 1. In a medium mixing bowl, mix flour, cocoa, baking powder, and salt together and set aside.
2. In a medium mixing bowl, microwave butter until melted.
3. Stir in sugar and vanilla.
4. Add eggs and peanut butter
5. Stir in the dry ingredients and combine wet and dry ingredients together.
6. If using the optional ingredients, add them in now, stirring by hand.
7. Pour the batter into a greased 12″ x 18″ sheet cake pan
8. Bake at 350* for 35-40 min. (you'll know it's done when the brownies start to pull away from the sides of the pan)
9. Cut into 2″ squares
10. Sprinkle with powdered sugar (or not!) 😉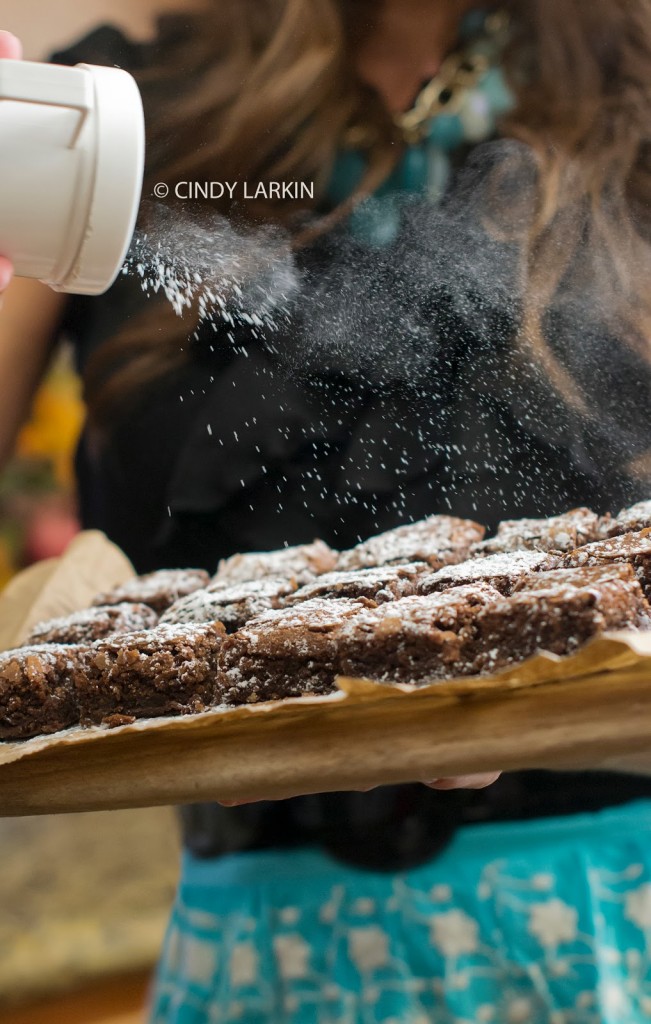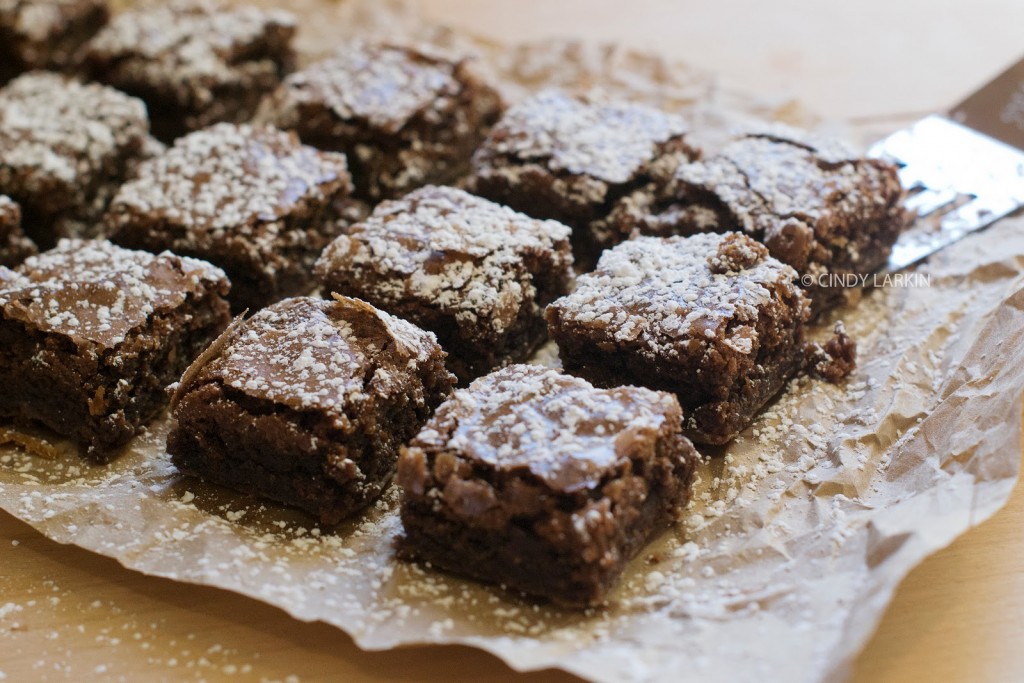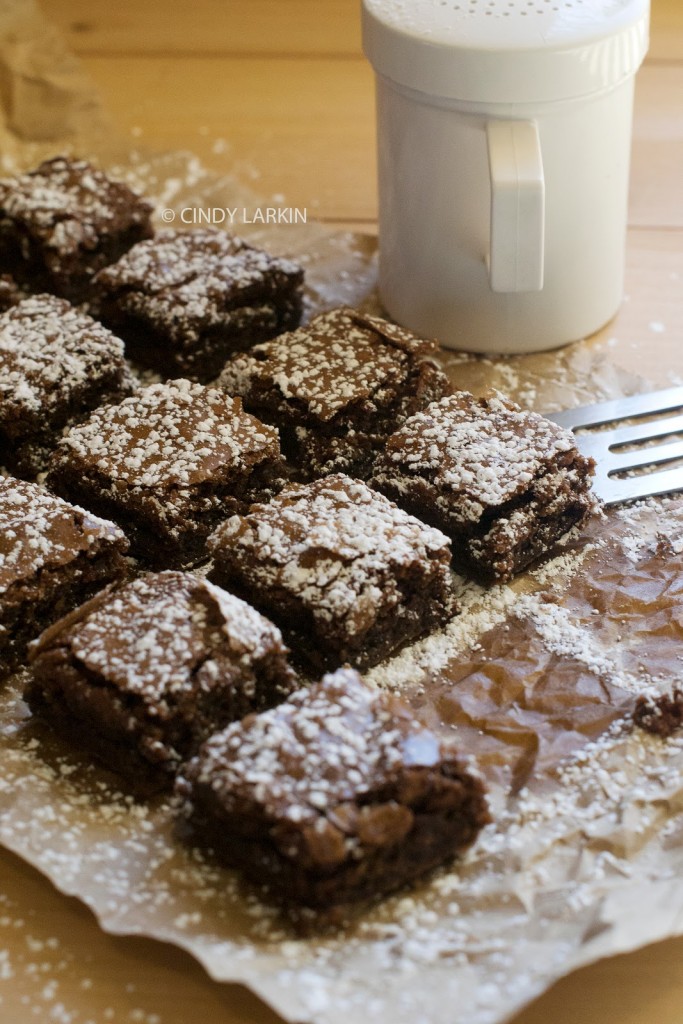 __________________________________________
and check out these other great posts of hers…