Next week is Spring Break for us. It seems as if we may be one of the last school districts to go out on Spring Break, but we are looking forward to some family time and a little crafting with the kids.
On the to-do list: dye eggs, sleep in and make Paper Plate Bunnies.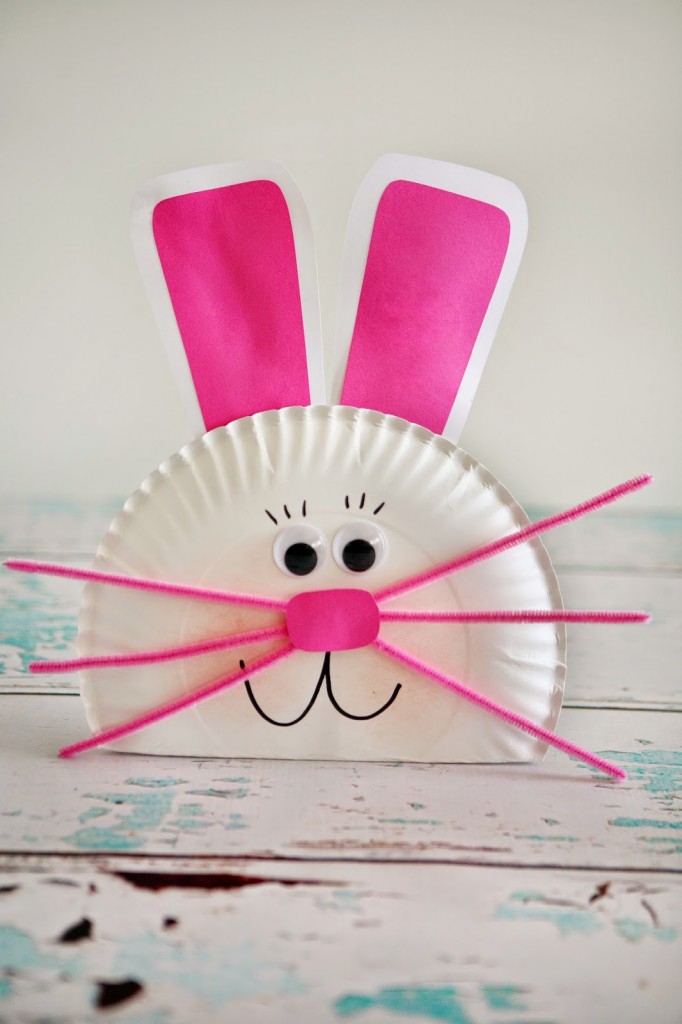 SUPPLIES:
• paper plates
• white and pink cardstock (or any color you'd like your bunny)
• pipe cleaners (3 per bunny)
• black marker
• powder blush
• large googly eyes
• scissors
• glue – Elmer's and hot glue
• popsicle stick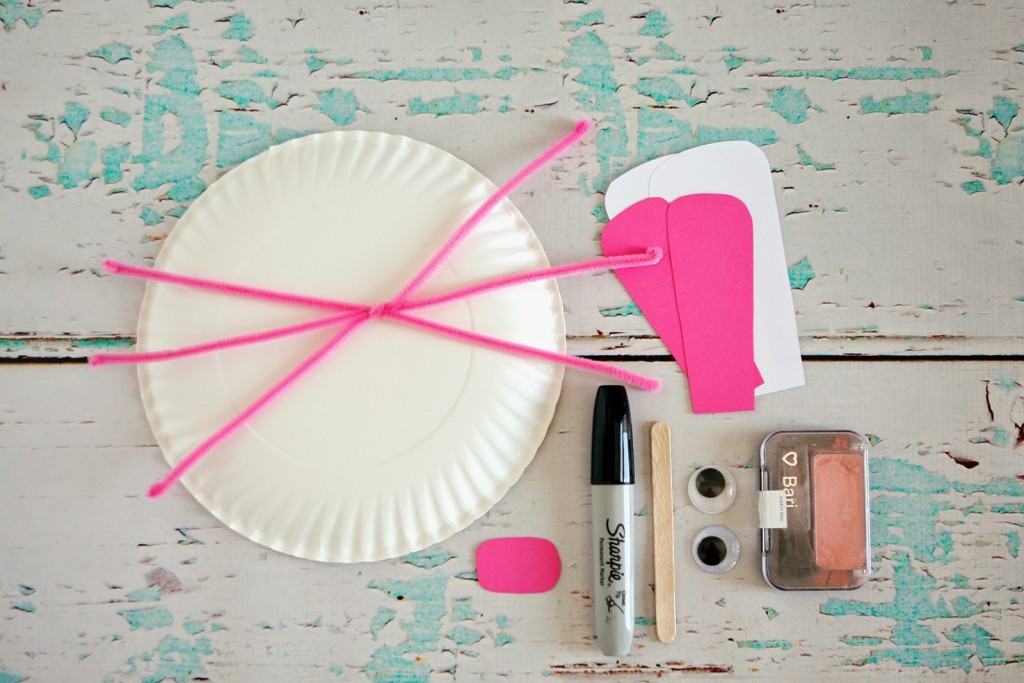 STEPS:
• Take your blush and make large soft "cheeks" on your plate
• Use the black marker and make the bunny's mouth
• Twist 3 pipe cleaners together and hot glue to the plate
• Cut out your ears (glue your color pieces to the white ear pieces) and nose out of cardstock and hot glue on the bunny
• Glue on your googly eyes and use your marker to make eyelashes
• Fold back the bottom third section of the plate.
• Fold a popsicle stick in half and using hot glue – glue it to the back of the plate. This will help your bunny sit up.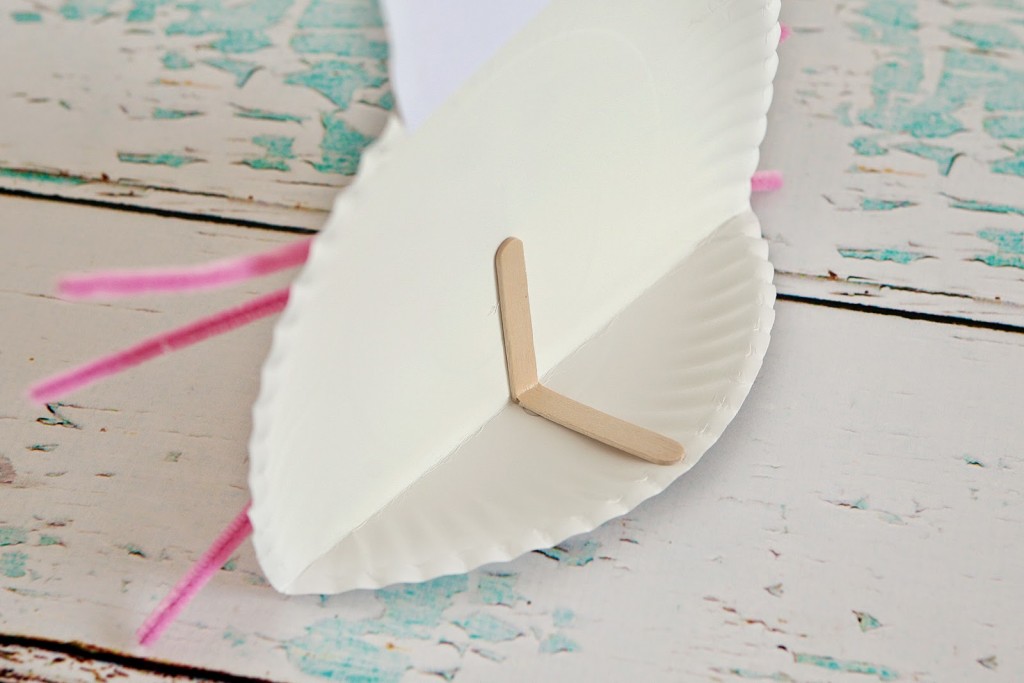 The kids will be so proud they can help decorate for Easter!!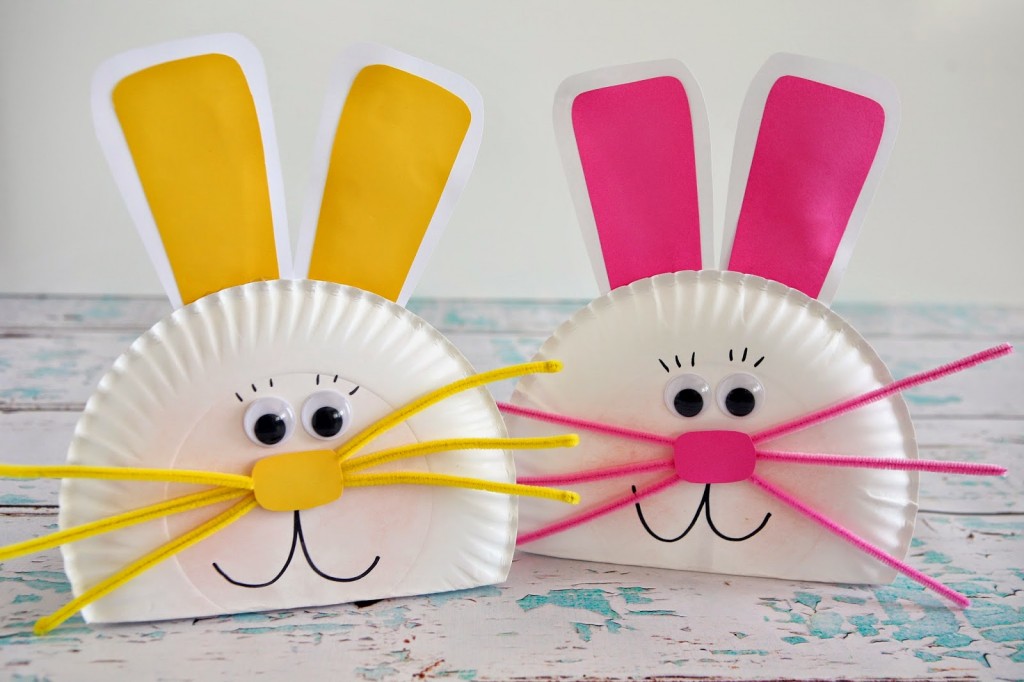 Do you have anything fun planned for Spring Break?