Hello Eighteen 25 readers! It's Lisa and Pam from
Over the Big Moon
. We are so excited to be back for Spooktacular September this year!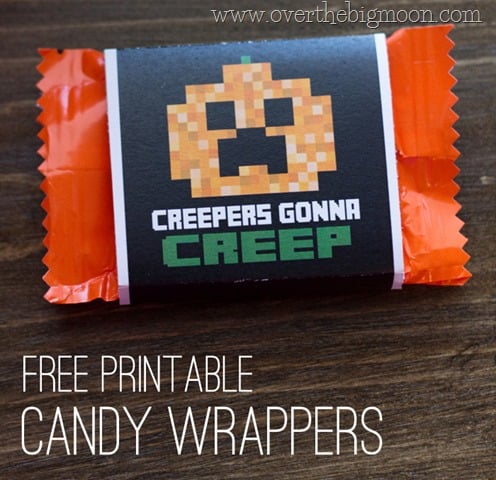 Minecraft is still the hot topic in our neighborhoods! We thought some Minecraft inspired candy wrappers would be a perfect treat this Halloween!
We used Reese's Peanut Butter Cups to wrap! First, print and cut the wrappers. If you have a scorer it helps give a nice crisp look by turning them into simple rectangles to fit your candy. If you don't have one you can just wrap it around and it still looks great!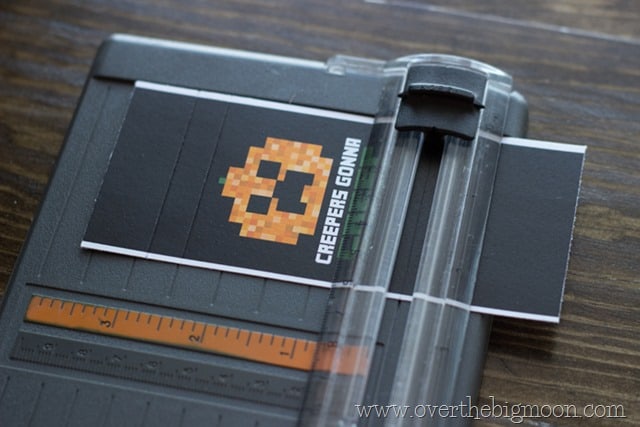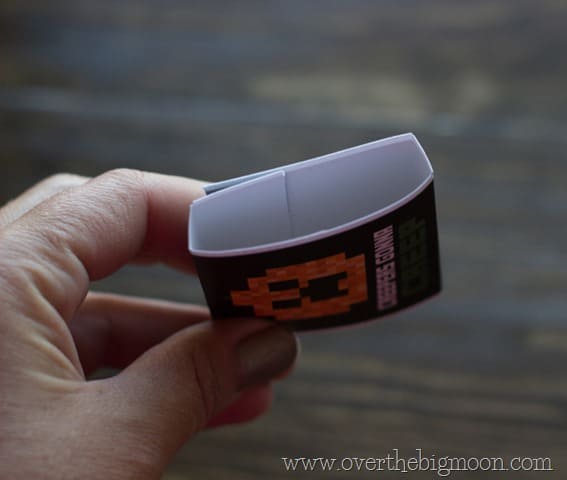 Super simple, but sure to get the kids excited this year!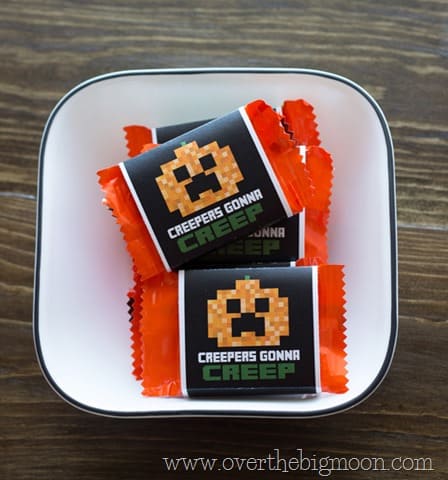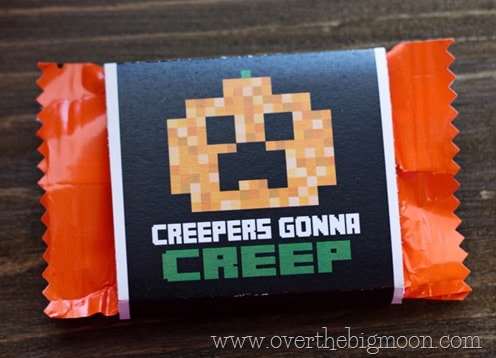 Come check out our fun past Halloween posts and be sure to come by during the next month as we put out fun new projects and ideas at Over the Big Moon!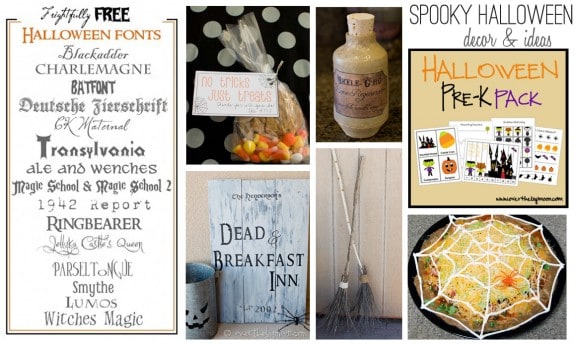 Thank you Jen, Jamie, and Jodie for having us today! We can't wait to see what else is coming this Spooktacular September!