Happy Monday, Eighteen25 Readers!
I love how FESTIVE it is!! And despite having to glue candy corn for an hour, it was a very simple project to complete. I'm so happy with how it turned out and can't wait to display it in my home this Halloween season.
Here is what you'll need to make it too…
SUPPLIES:
– Foam wreath
– Candy Corn
– Hot Glue Gun and Glue Sticks
– Fabric/Ribbon
– Frame
– Printables (available for download below)
DIRECTIONS: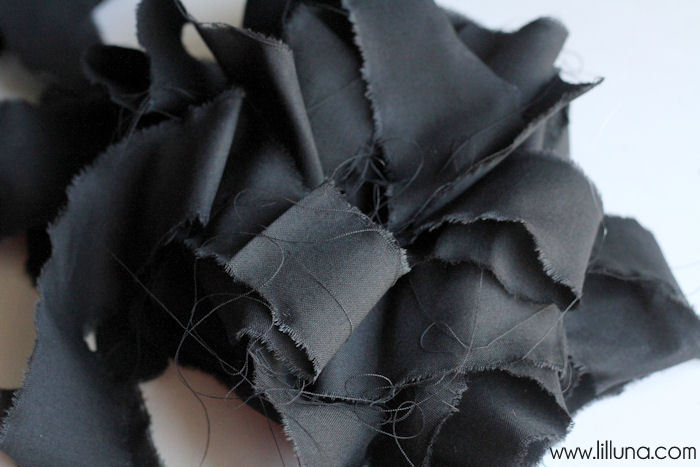 1. Begin by prepping your fabric. I used black fabric that I cut about 1.5″ thick and tore because I wanted the ends to be frayed. I used about 4 strips of this to cover the wreath and used a few more for the bow on top.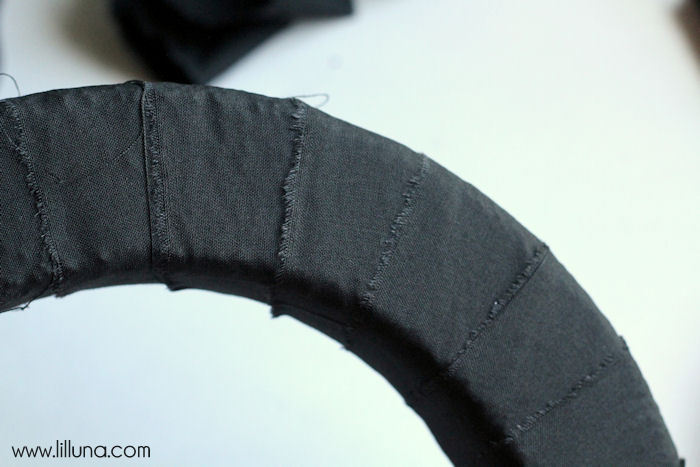 2. From there I wrapped the ribbon around the wreath, hot gluing where I needed to, to make sure it stayed on.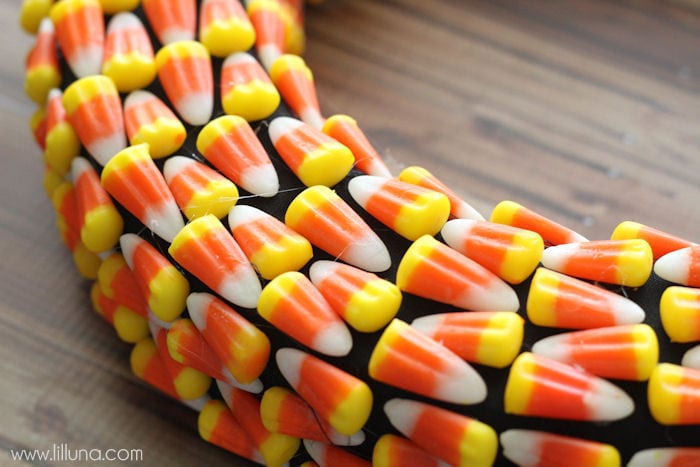 3. Then I hot glued the candy corn on. Each side (the front, underside and insides) of the wreath had 4 rows of candy corns. I used 4 small bags from the store (generic store brand, although I prefer Brach's). This takes some time but is very easy to do. Make sure each row is going the opposite direction than the row of candy corns it's next to.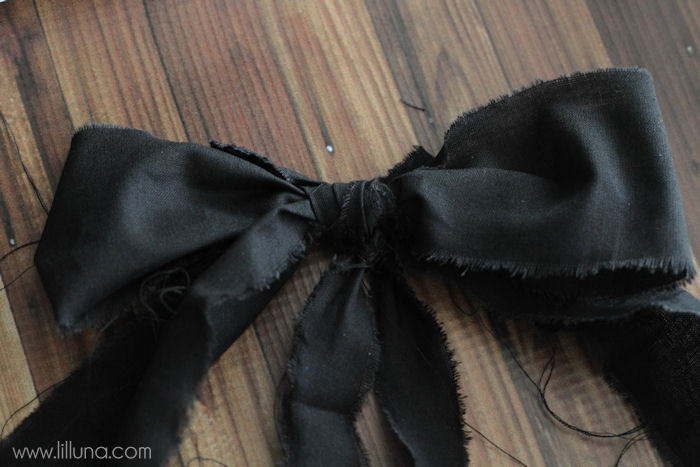 4. From there I made a bow out of the frayed fabric (you can use ribbon) and also tied some ribbon around the wreath to hold it up. I also attached some ribbon to the back of the frame that would be on top of the wreath, measuring to make sure the frame laid where I wanted it to be.
5. Then, I printed out the printable and put it in my frame and put everything together.
Click on the image you want above and then RIGHT-CLICK and SAVE. Then open it up in a program like WORD, RE-SIZE it to what you want and then SAVE. Print and cut out. Put in your frame.
Hang your wreath and frame together. Add any extra ribbon or embellishments.
Voila!!
A simple but beautiful and festive Halloween Wreath!!
I love it! And I love that the frayed fabric added some extra string around it just to add a little more personality! 😉
For more great Halloween projects, be sure to check out the ones I've done on Eighteen25 for the last 4 years…
And be sure to head to the site for some SPOOKY and delicious treats too!
XO – Kristyn