It's almost a rule that you have Lucky Charms sometime during St. Patrick's Day right? Well we have a fun little tag for you today to dress up that yummy cereal.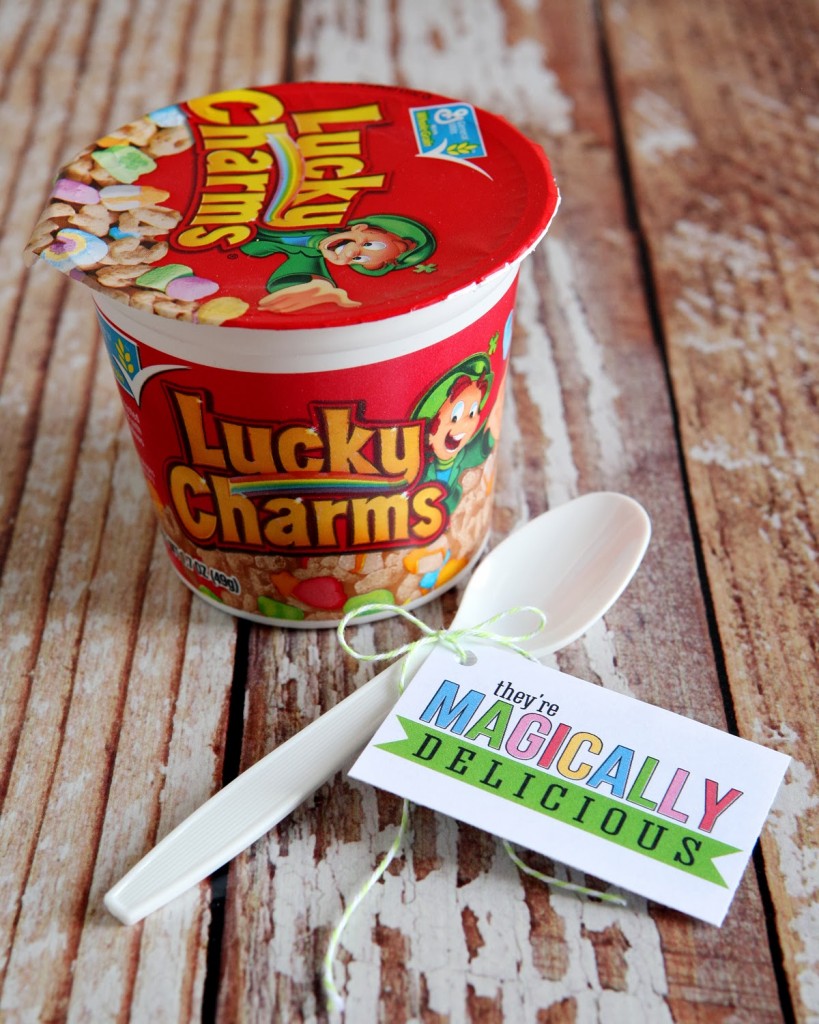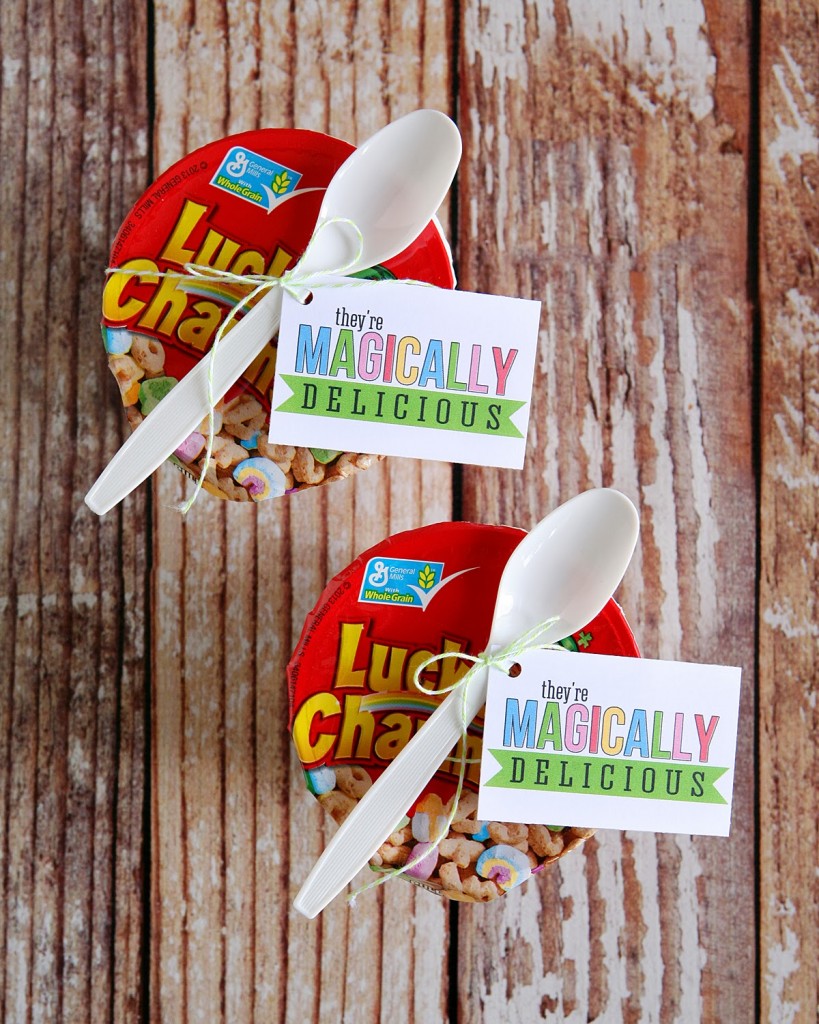 You could add a tag to individual little containers for your kids. [or]
Buy a big box and tie tags around their spoons for a fun table setting.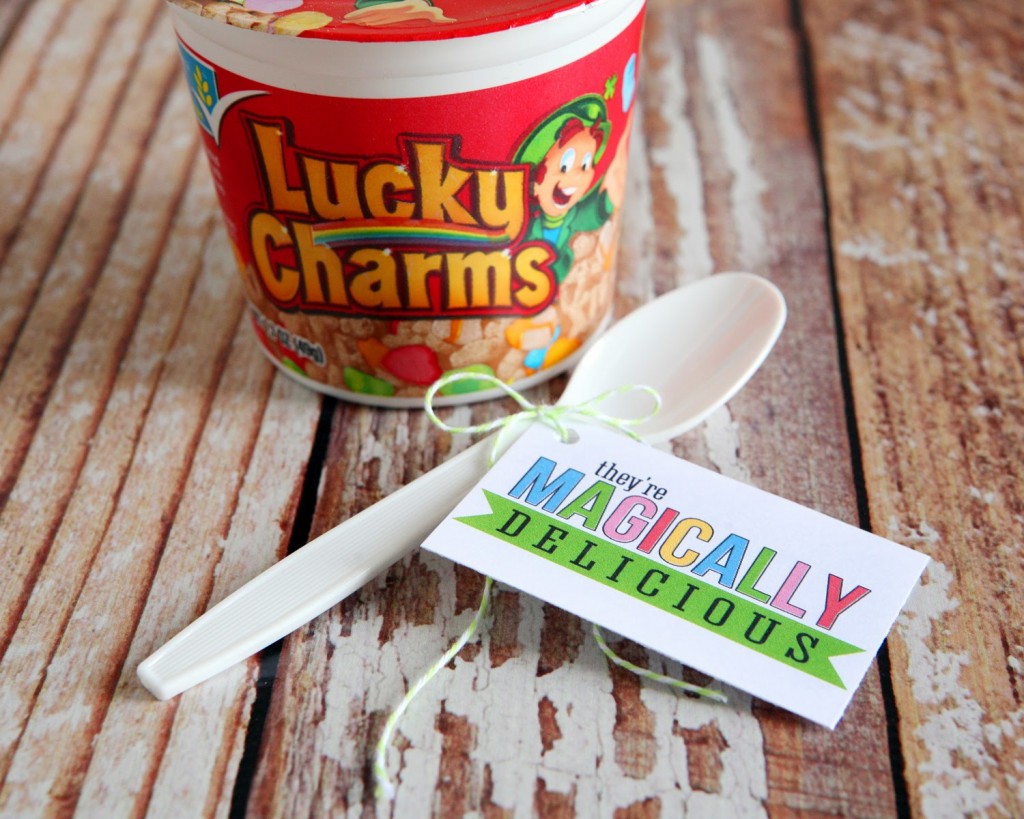 Or attach the tag to a plate of one of these tasty treats and surprise a neighbor or friend!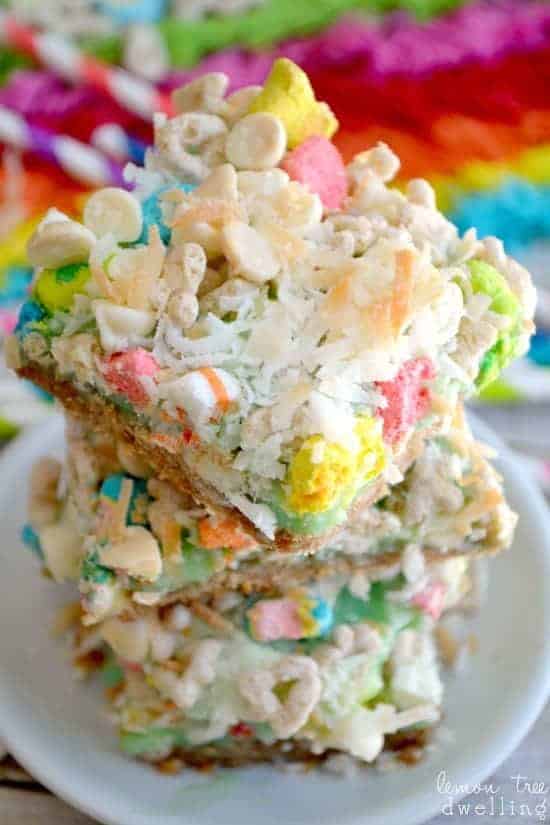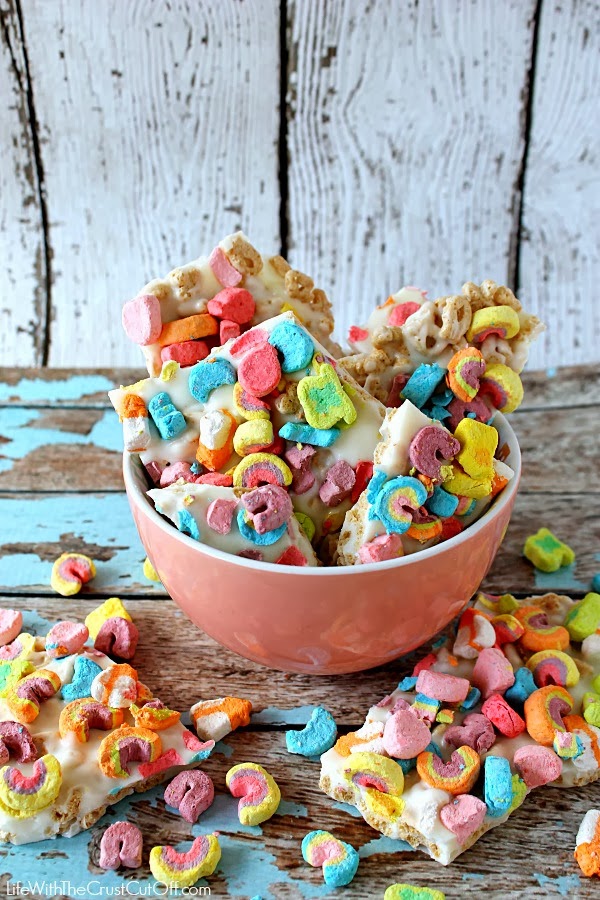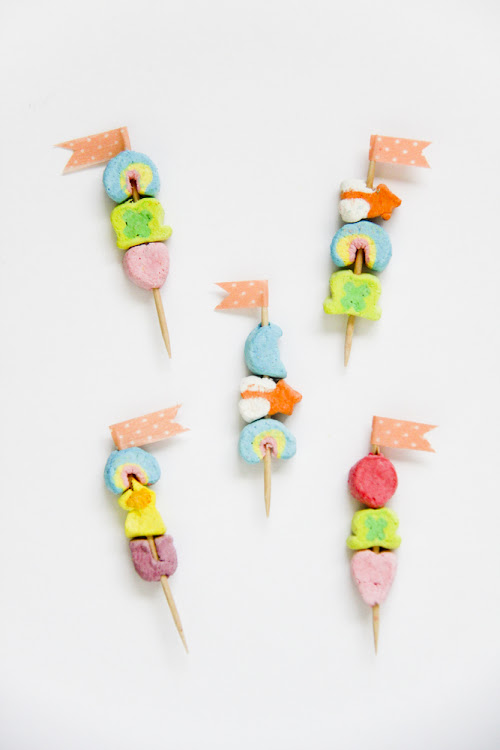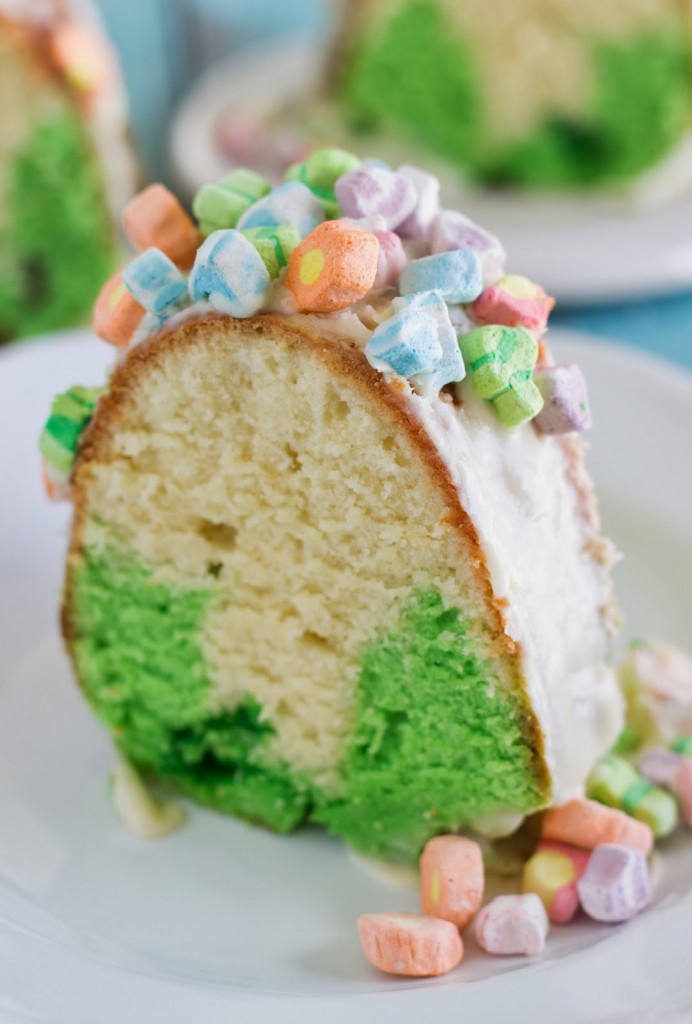 Anyone else headed to the store to grab some Lucky Charms after seeing all that yumminess?