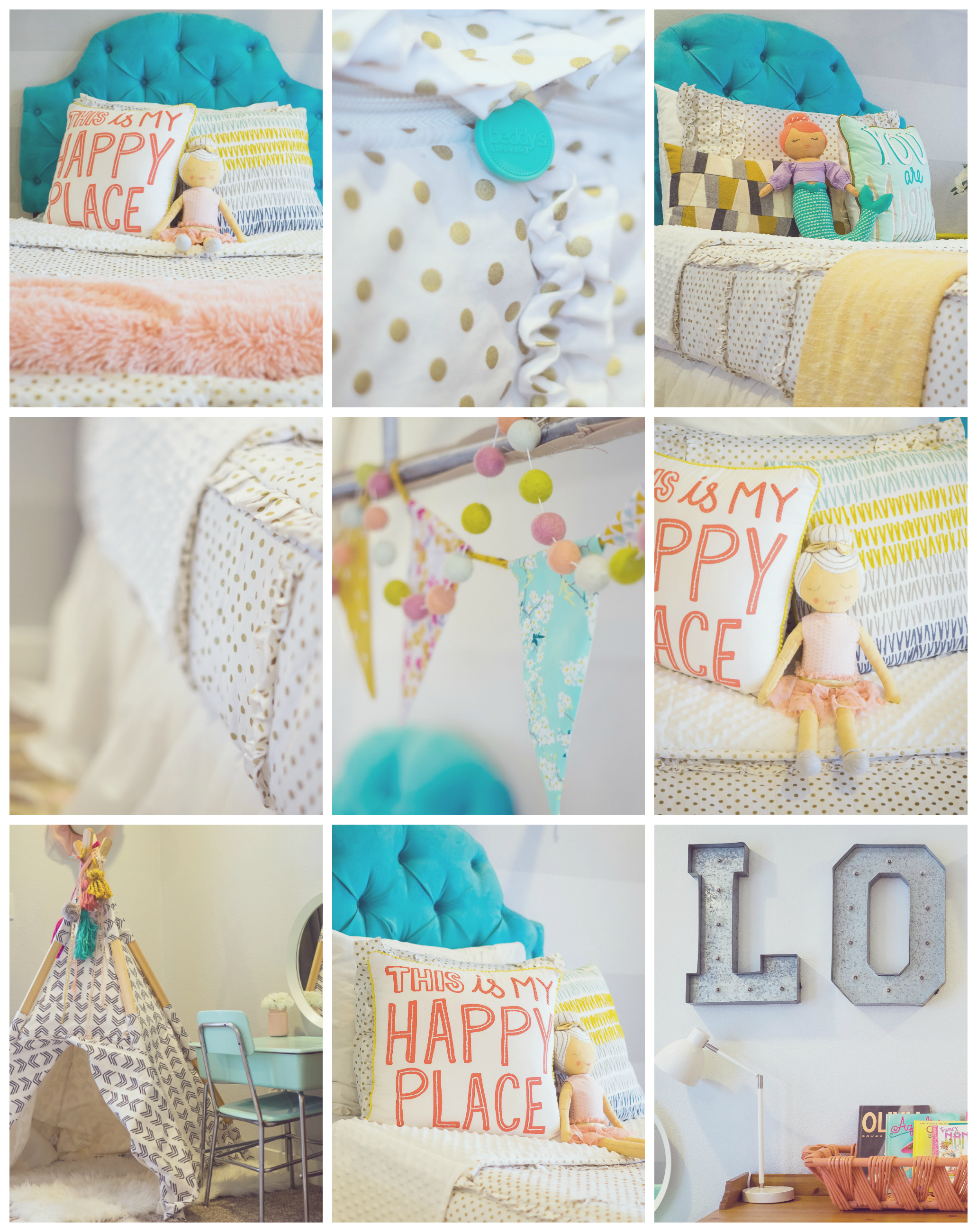 We have some fun Girls Bedroom Ideas to share with you today!! There are four girls in this house so we know a thing or two about girly things. Plus, changing up a bedroom can be super affordable when you use items that you already have. Things in my house go from one room to the next until they just can't be used anymore. Once you have your color pallet selected, start the in-home shopping. Save the money for the important things.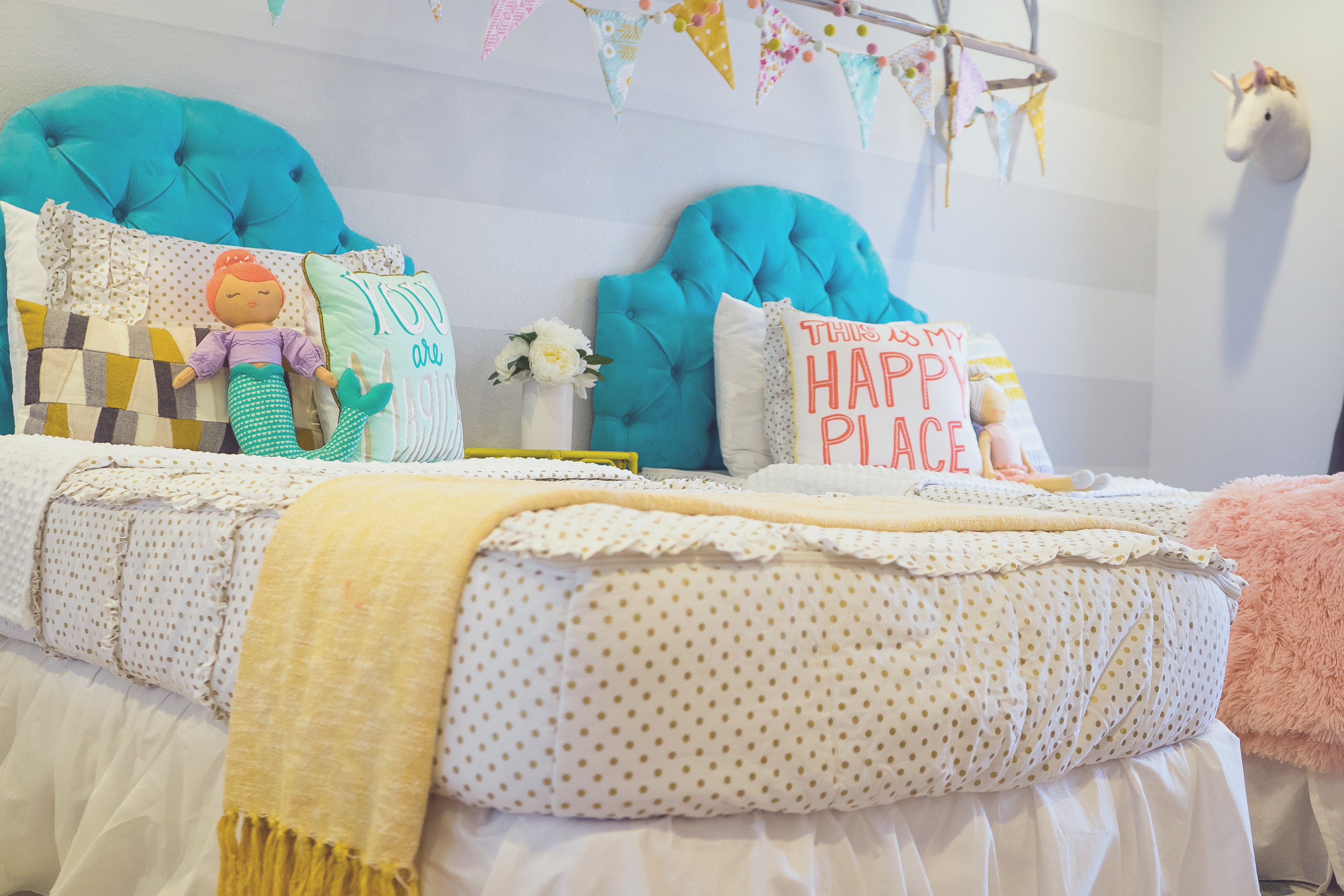 Our home has been in a major redecorate/renovation phase (for about 1 year now…yikes) and my two youngest girls were in need of a new space. They used to shared a room with their brother, who has since been promoted to having his own room. So, we were able to get a little girl crazy and I'm in love with how it turned out. We painted stripes on the wall, whipped up a fun pennant banner and grabbed some fun accessories, pillows and throws that we already had.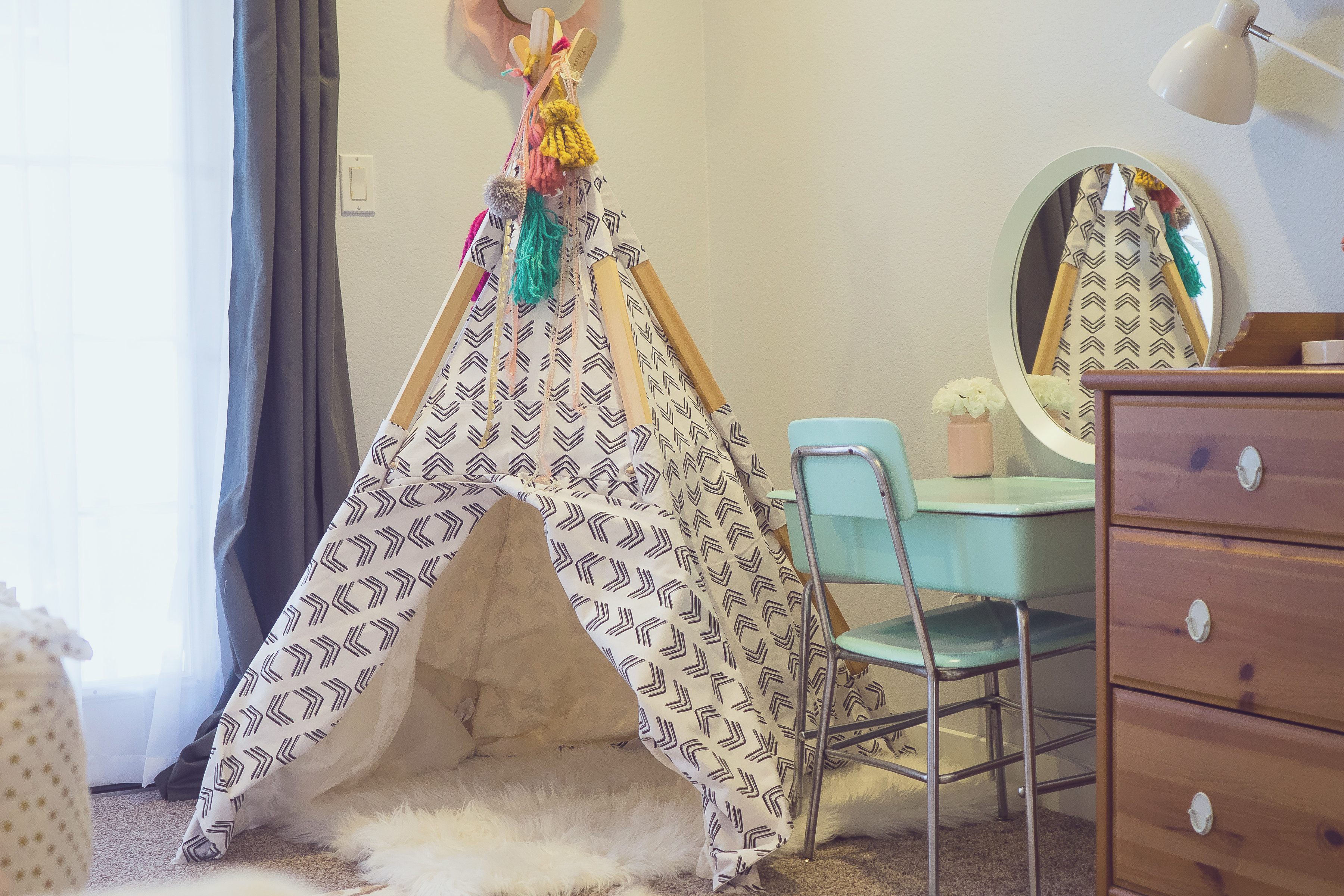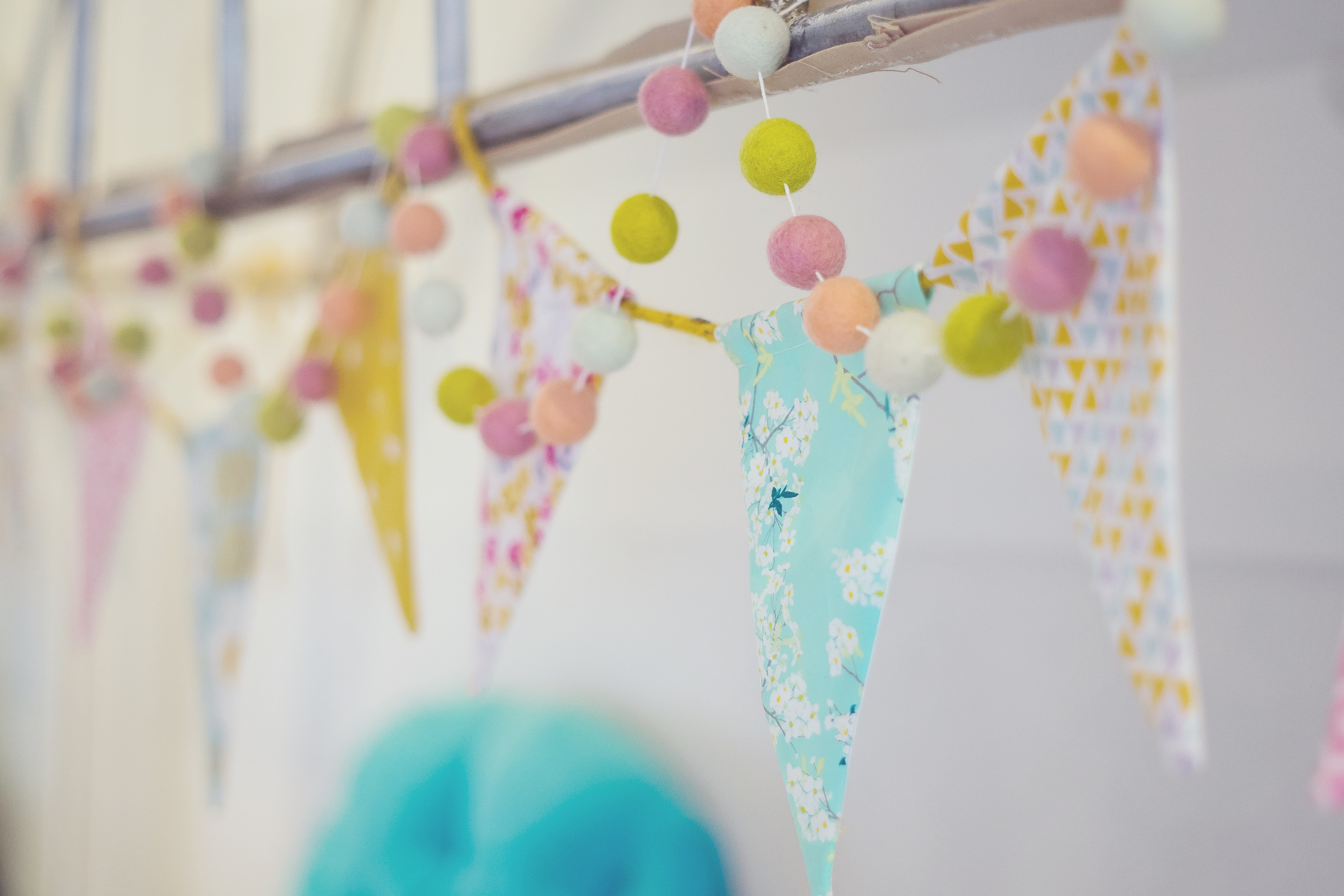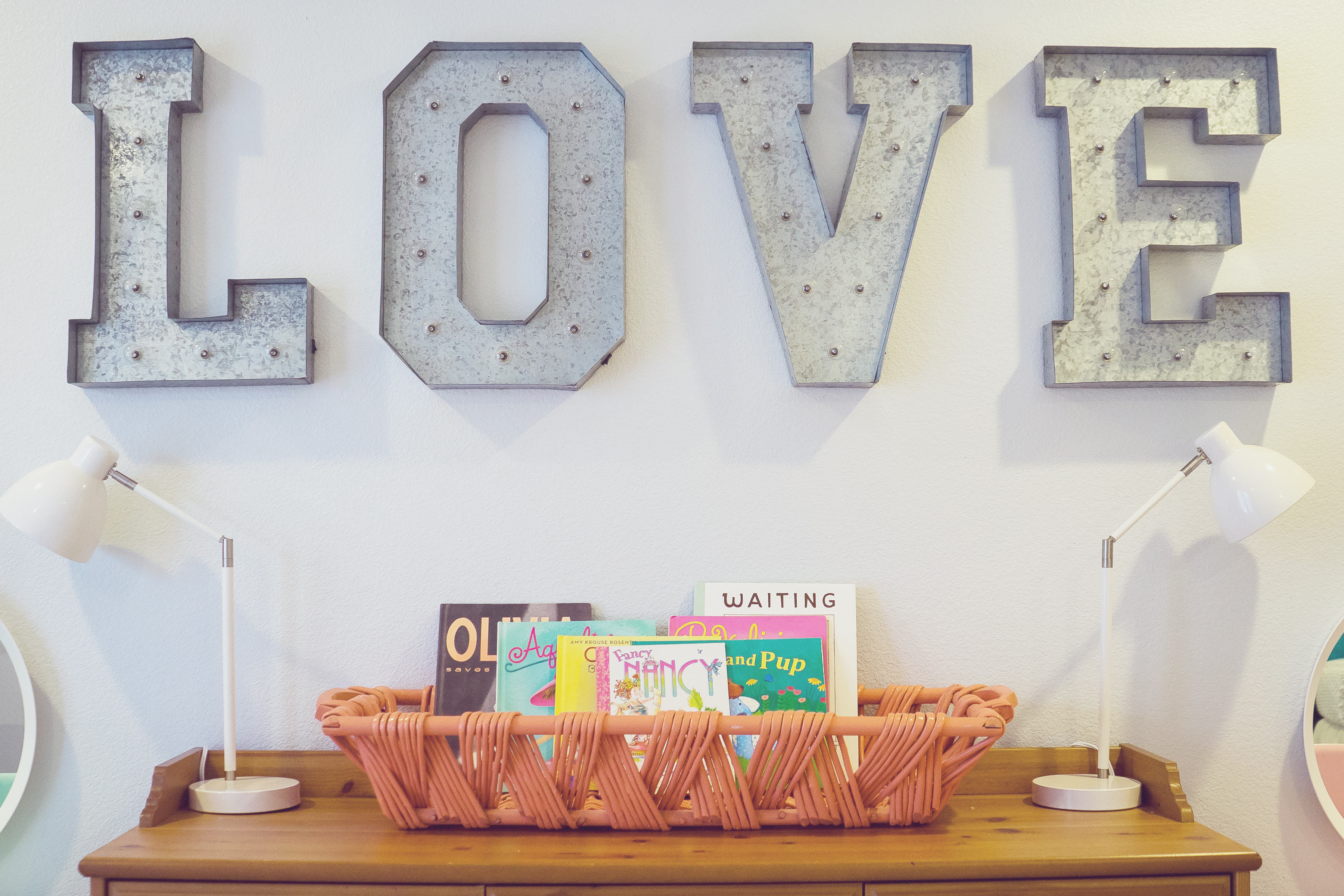 These girls have always had a difficult time keeping their spaces picked up so we tried a few things differently. First, we removed all of their toys. Toys are now organized in bins and kept in a hall closet. I prefer the kids to play out in the living areas anyway so this was a great solution. A few favorite books are allowed to stay in the basket in their room for bedtime reading.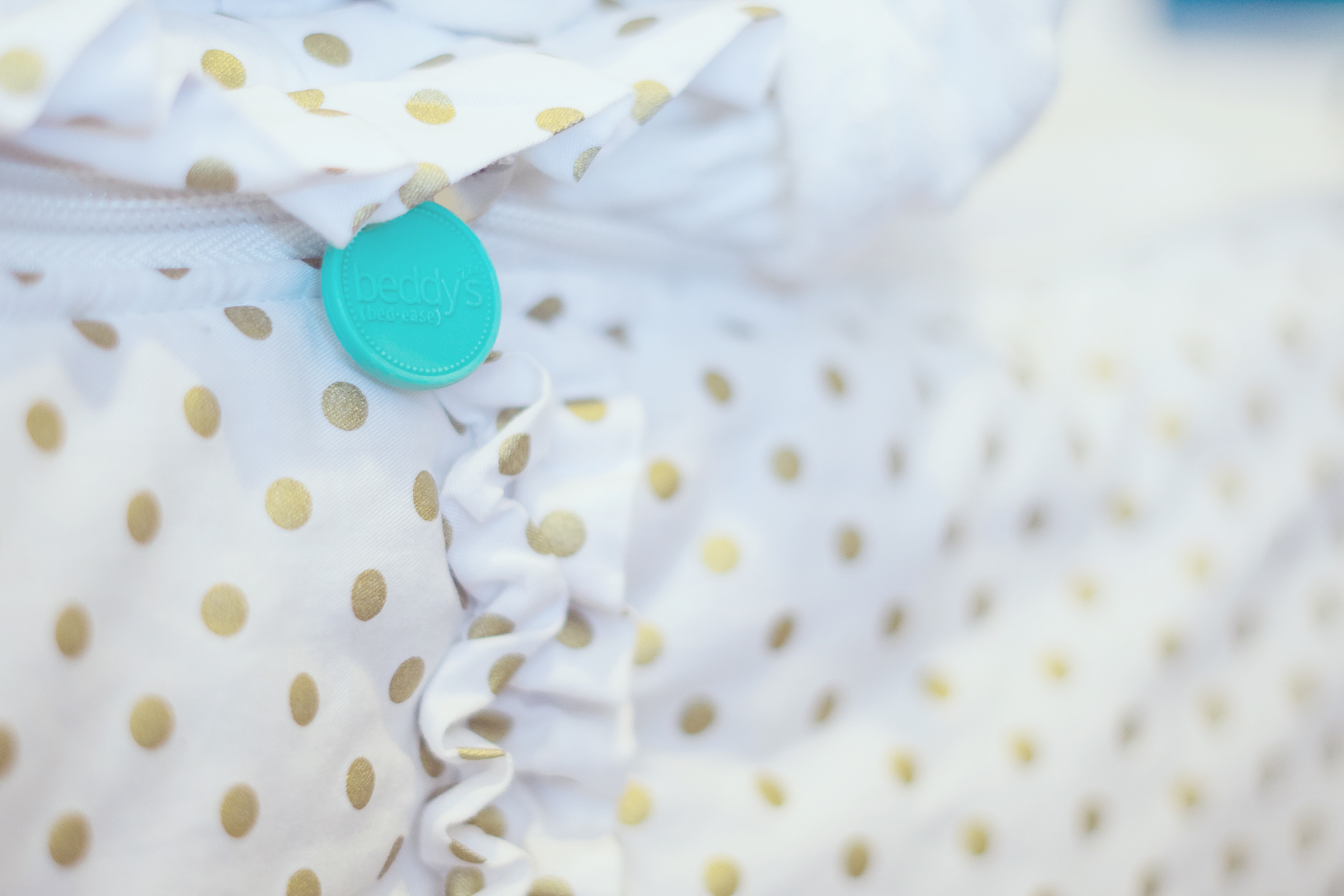 Then, we switched out their bedding for Beddy's. Life changer. I immediately fell in love with the Goldie Dots Collection. I love to add pops of color so this one was the perfect option for us. Piper is 7 and she taught her 4 year old sister how to make her very own bed. Which was a snap with the ease of a zipper down each side. Getting in and out of their beds has never been more fun or comfy. Mom loves the bed skirts that are sewn into a fitted sheet that easily covers the box springs, keeping the skirt from shifting.  Brilliant! You can tell the creators of Beddy's are moms themselves and have made a difficult bed a time or two. We love them so much I went ahead and bought my son one for his bed too. They just make life easier!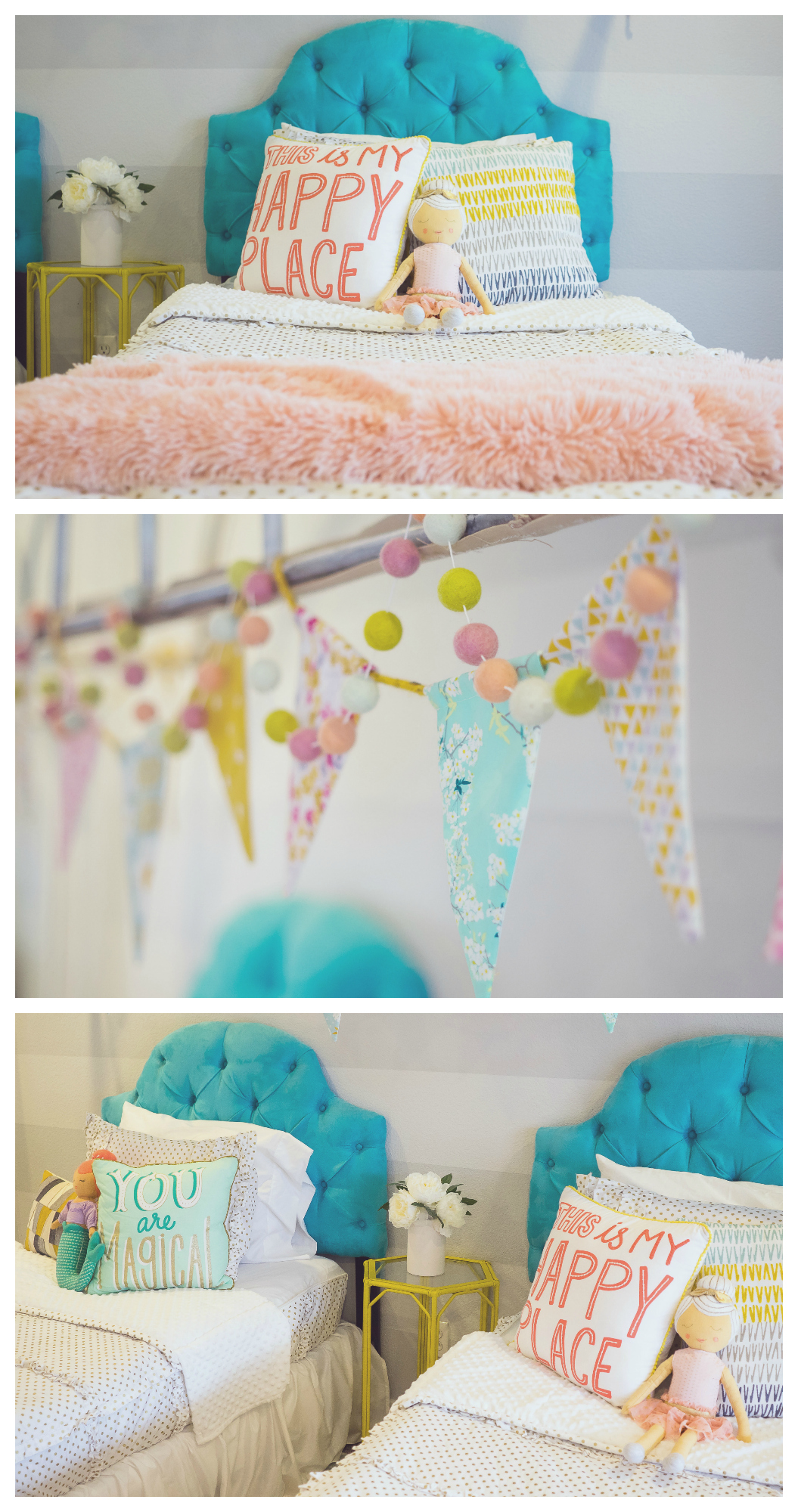 Now, mornings are a breeze! Girls zip up their beds, throw on their pillows and tidy their floor in just a few minutes. Which is a huge deal for them (and me too)!
They wanted to do a little video to show you just how quick they can do it.  These little girls are pretty proud of themselves!