Kids love gross stuff and that's probably one of the main reasons why kids love Halloween so much! Blood, guts and today Boogers. Haha. Here are some fun and slightly disgusting Keep The Boogies Away This Halloween tags.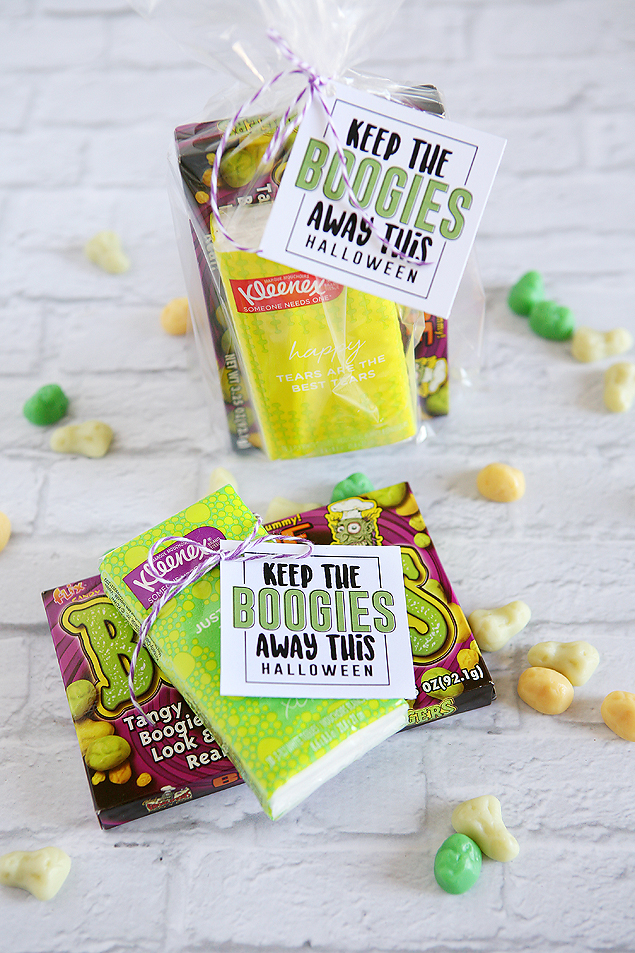 I've seen these Boogers candies for years, but have never been brave enough to buy a box. To my surprise they are gummies, which I just so happen to be a big fan of. Good news – they don't taste like boogers. Bad news – they don't taste like much of anything. haha. The kids will still like them though.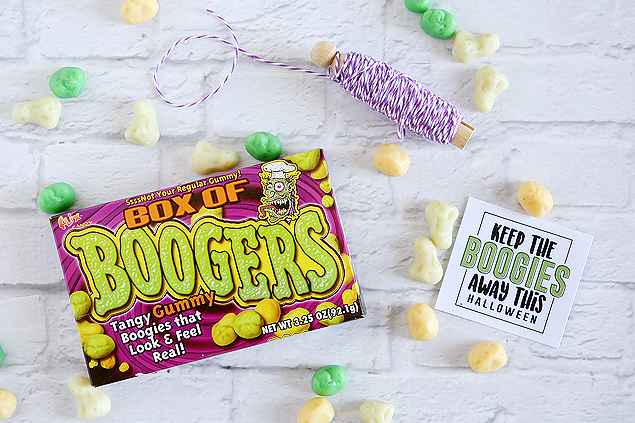 Here's what we used: [affiliate links included]
This project is part of a fun event that is happening on Jane.com's instagram account HERE. It's called #JaneTrickorTreat and there's  a fun "trick' and a yummy treat shared everyday.  Stop by and check it out! You can also see all the great ideas shared on their blog HERE!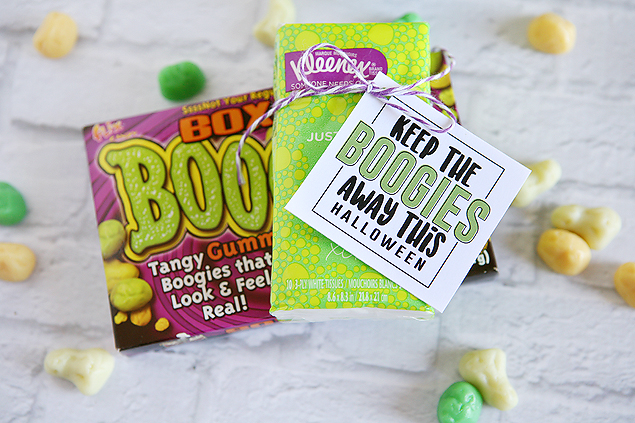 These make a fun little gift for your kids' friends or for special trick or treaters. You can package them up two different ways. Grab a cellophane treat bag and put your box of boogers and pocket size kleenex in it. Then just download, print and trim your tags and attach to the bags with twine.
Or just tie your twine around the kleenex and attach your tag directly to it.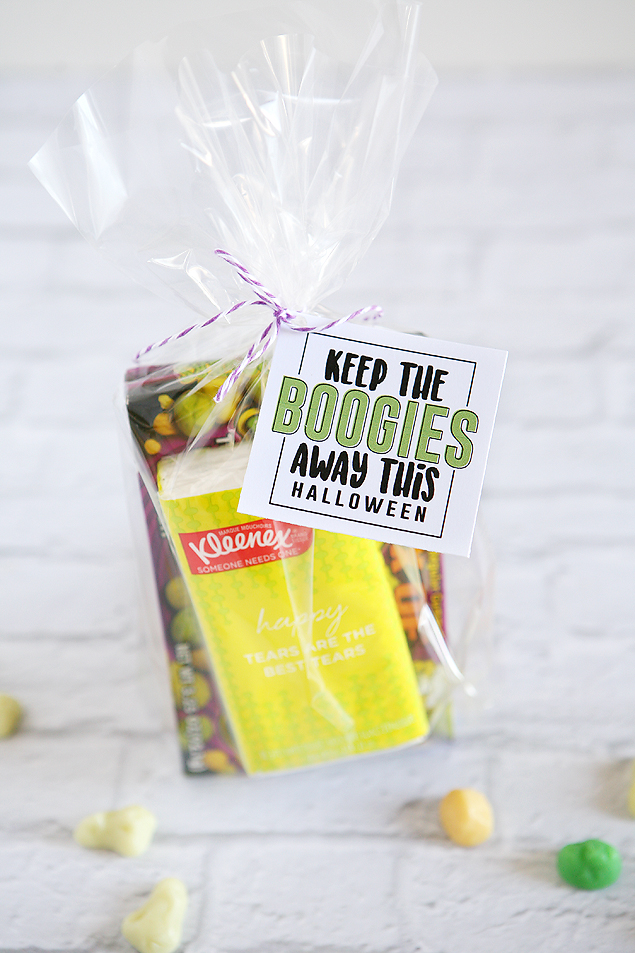 If the booger candy is just a bit too much for you. (haha) Just stick with the kleenex. Could be a fun Halloween gift for teachers. Plus our kids LOVE having their own personal kleenex so I'm sure they'll get a kick out of it even without the candy. 🙂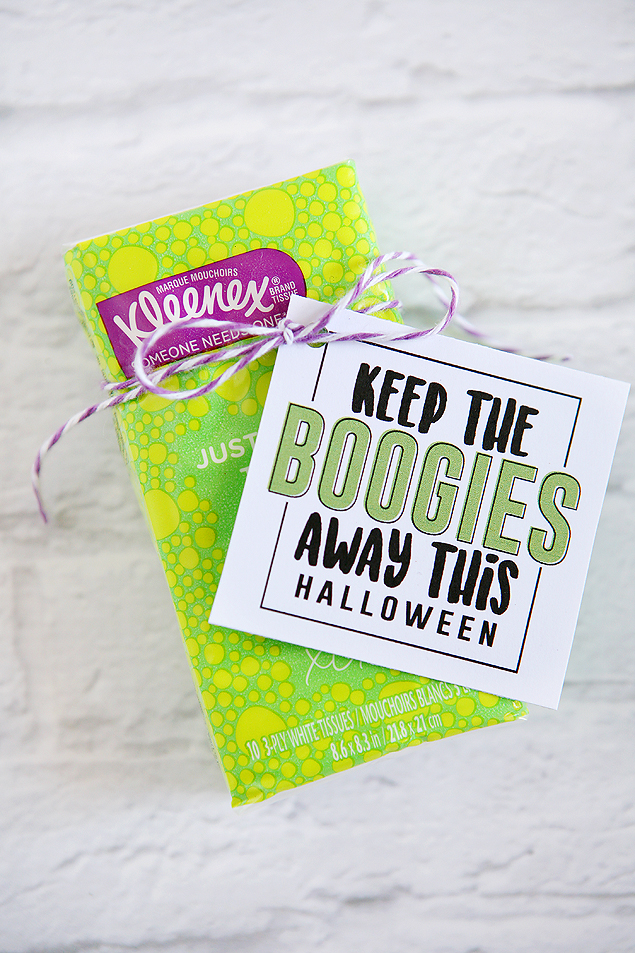 Here are a few more awesome Halloween posts you can find on Eighteen25:
Pumpkin Golf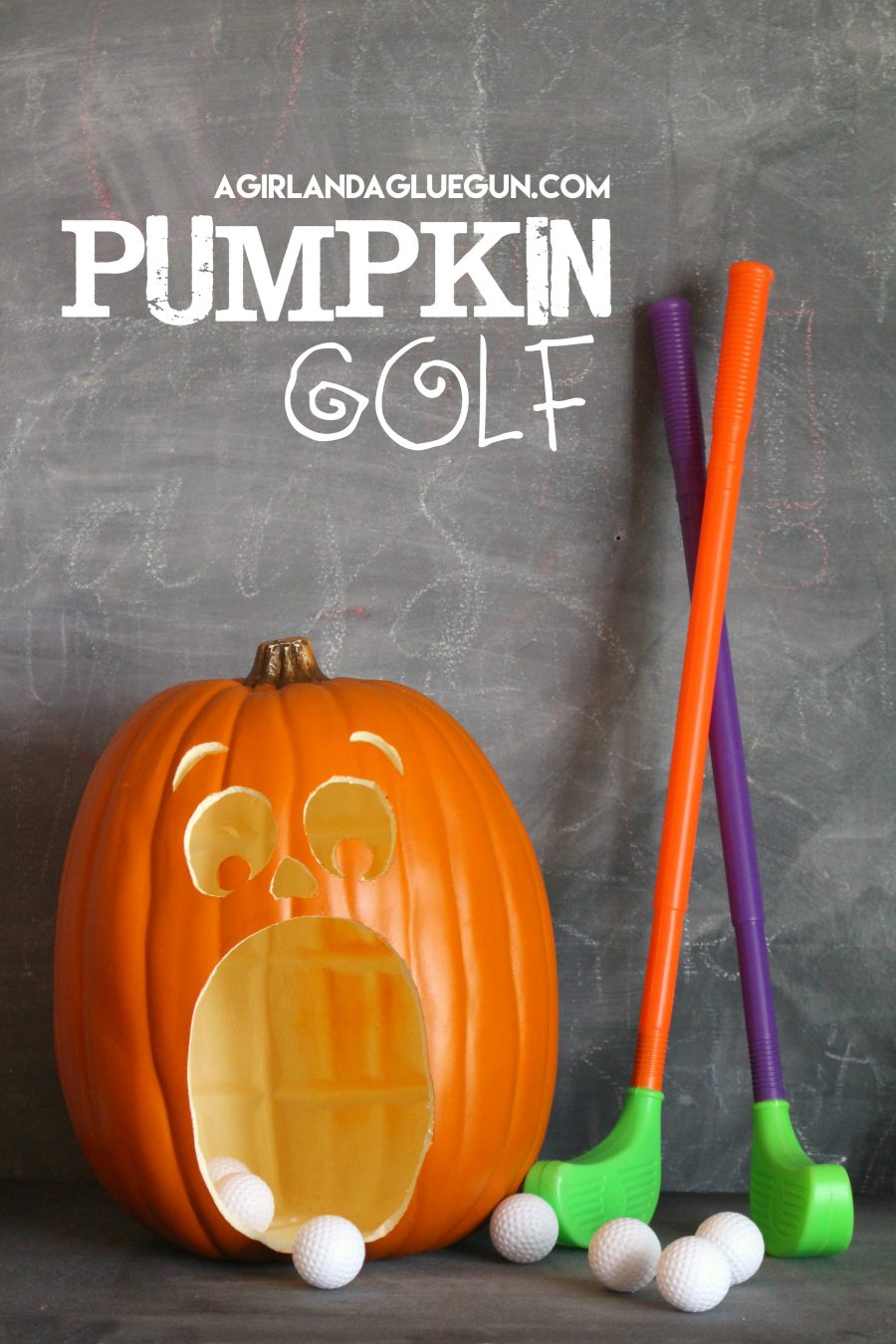 Boo To You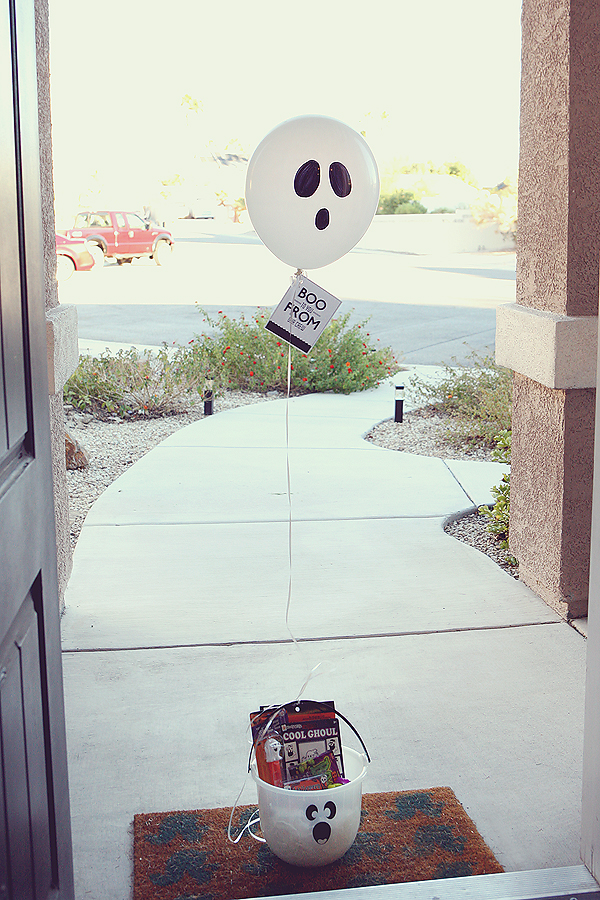 Twix or Treat