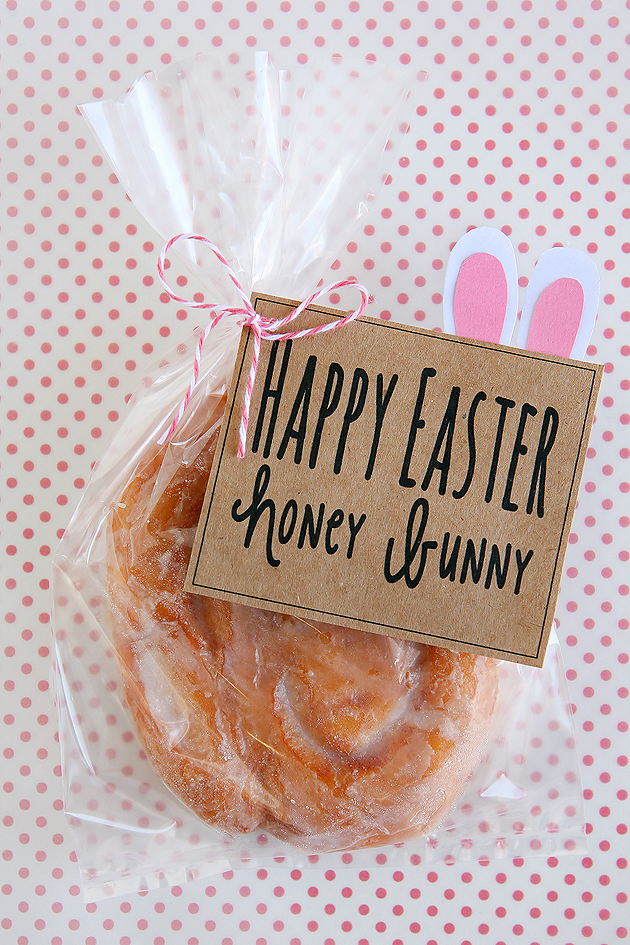 You may consider this another one of our Quick + Cheesy hubby gifts but those are some of my most favorite Eighteen25 projects! They get right to the point and usually include something yummy or practical. In this case, something yummy! The way to a man's heart is thru his belly, right?
SUPPLIES: [amazon affiliate links included below]
– Honey Buns
– Cellophane Bags
– Small pieces of white and pink cardstock
Honey Bunnies need an Easter treat, too!