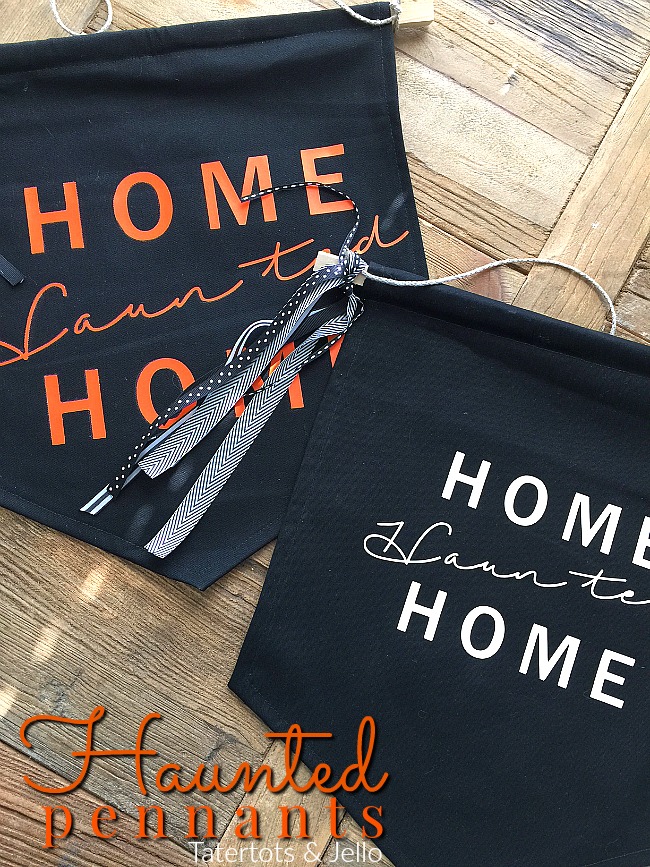 Hello Eighteen25 readers! I'm Jen from Tatertots & Jello. Every year I look forward to this Halloween series because Halloween is my favorite EVER!! I love making Halloween projects!!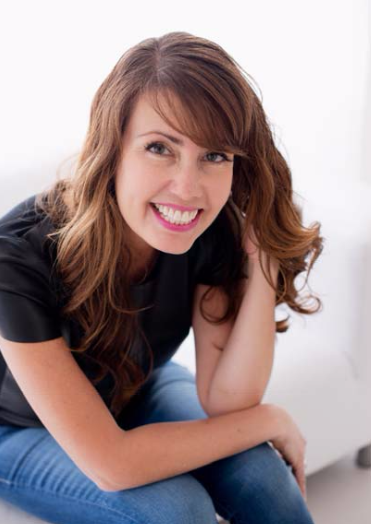 We recently moved into a new home and I found a Home Sweet Home doormat which I love. It got me thinking that I wanted to make some pennants with variations of this theme. I am so excited to share my Home. Haunted. Home pennant door hanging with YOU!!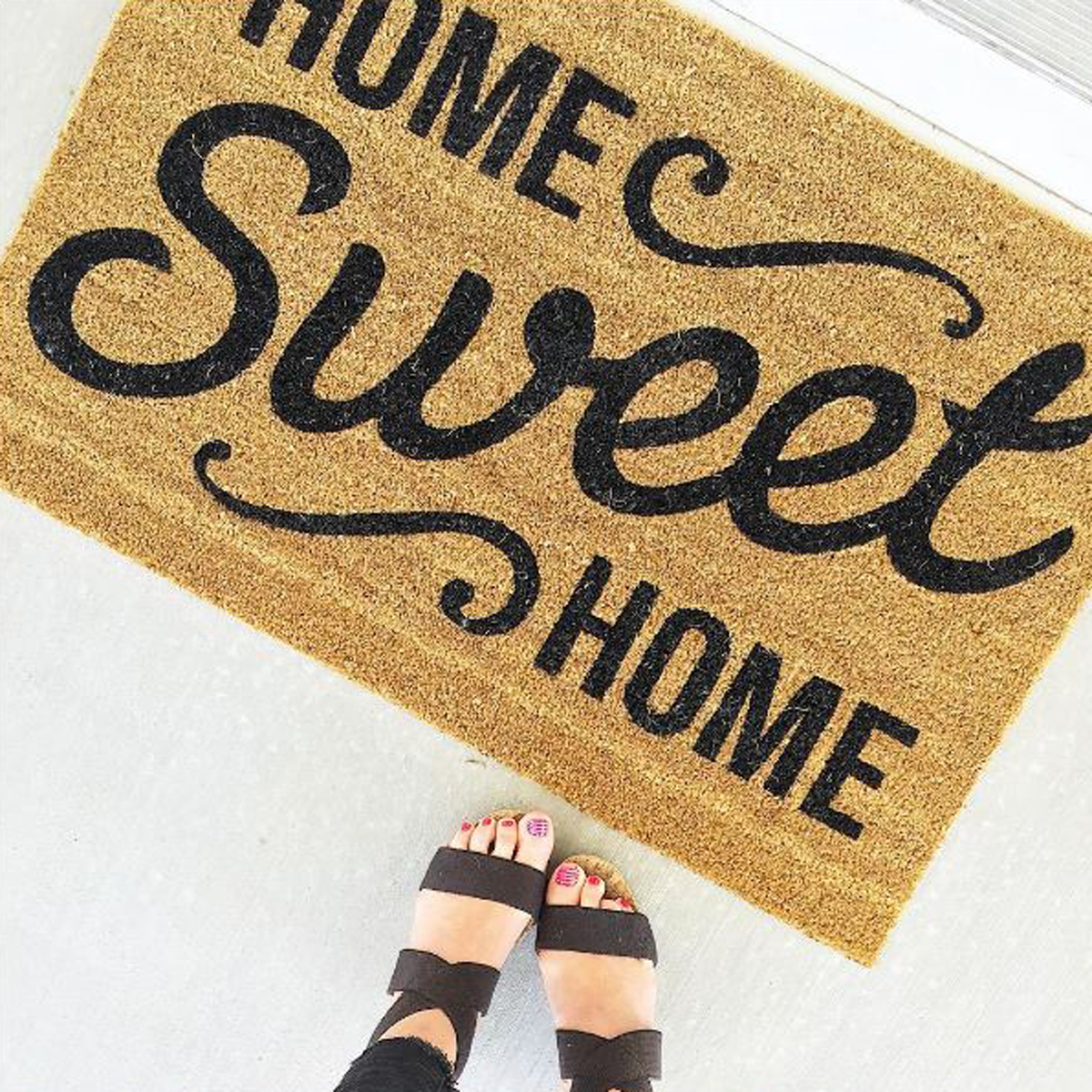 Also – I love that this project isn't the normal wreath that everyone hangs on their doors. AND, I love that they are so easy to store. You can slide the pennant off the dowel and put a new one on for a different holiday and store the flat pennant in a drawer or holiday box and takes up hardly any room.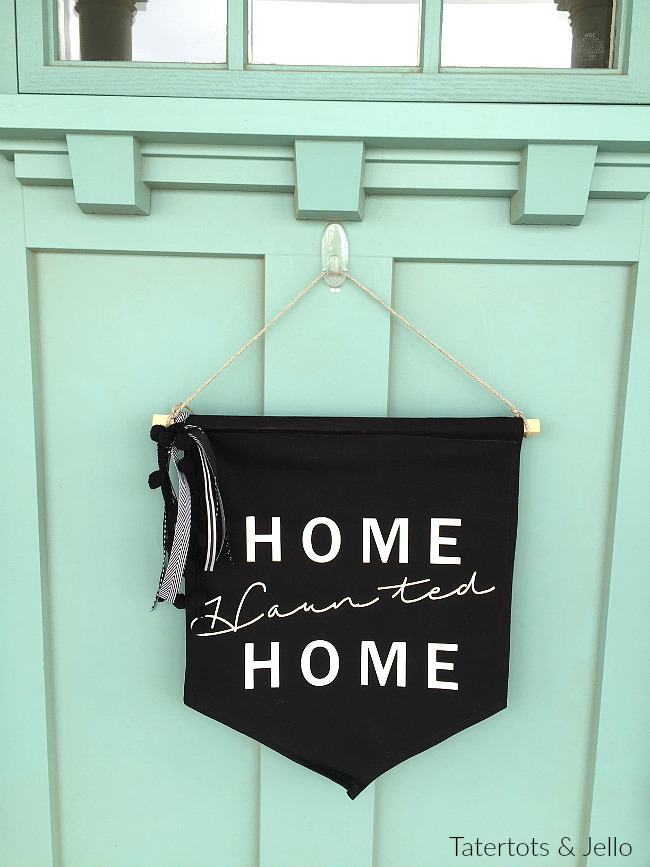 And I am sharing a year-round pennant on my blog today. So hop over and see one that you can keep up all the time and switch out to this haunted version so easily!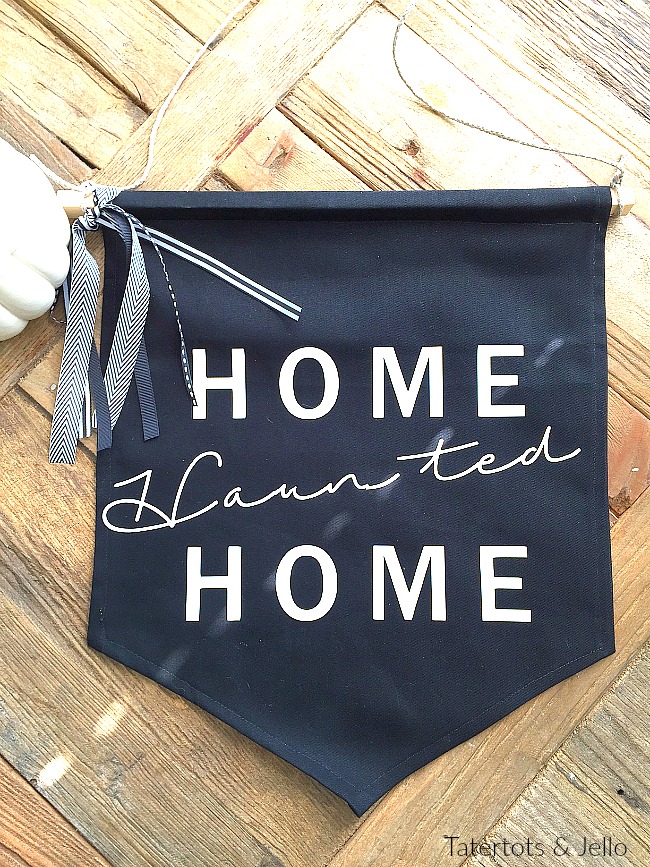 Here is how to make this easy Home Haunted Home Halloween Pennant for your home:
I used my Cricut cutting machine to cut out the letters. The fonts are: franklin gothic medium for the HOME lettering and Haunted lettering is Autumn Chant.
You can make the pennants any size you want. These are 12 inches wide by 15 inches long. We hemmed the edges of these pennants, but if you aren't handy with a sewing machine you can just cut out the shape and leave the edges and they will fray – which would be cool looking. At the top of the banner, you fold down a section of material to put the dowel through. You can sew it shut or even use a hot glue gun if you want.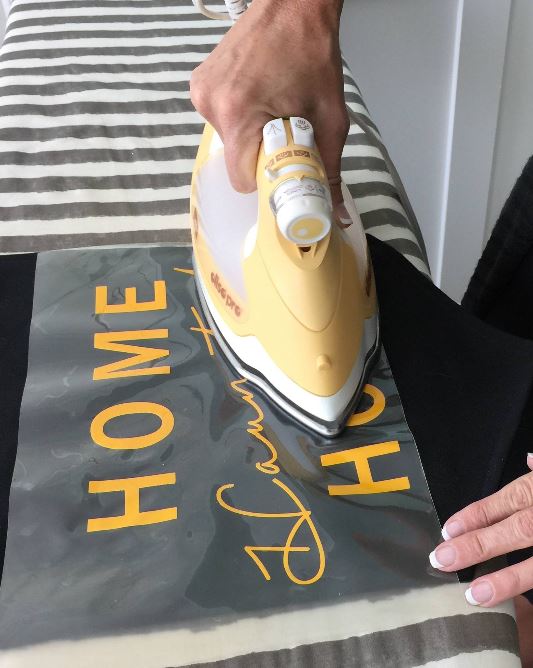 Then I used heat transfer vinyl to attach the lettering onto the fabric.
I tied some festive ribbon onto the end of the dowel and some twine to hang it up and voila – I have a new Haunted Halloween Door Hanging! Yay!
Come on over and see my year-round pennant door hanging today if you want. I love to share daily DIY ideas every day on my site – Tatertots & Jello.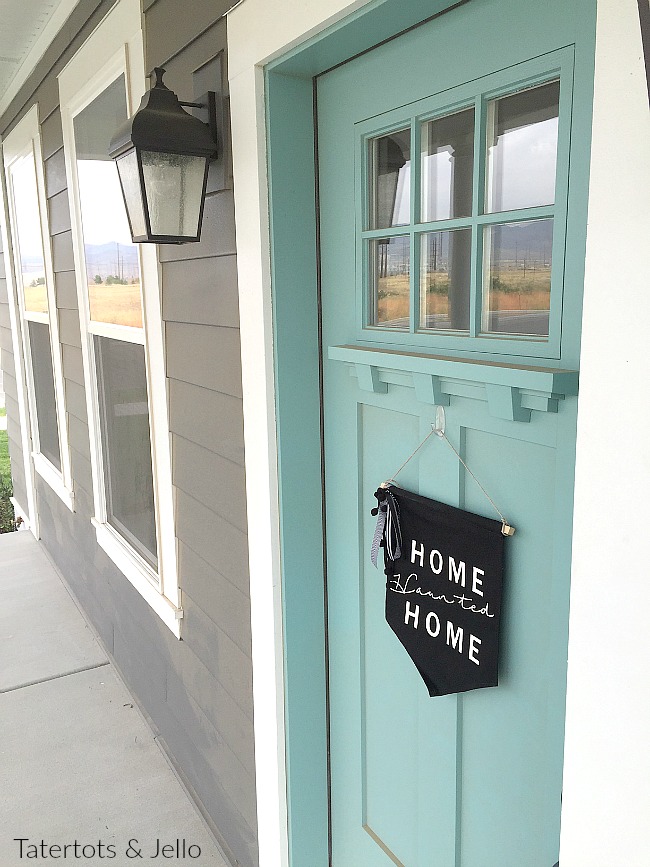 I can't wait to see all of the spooky ideas here this month!!
---
Check out more Halloween fun from Jen…
Pumpkin Patch Candy Bark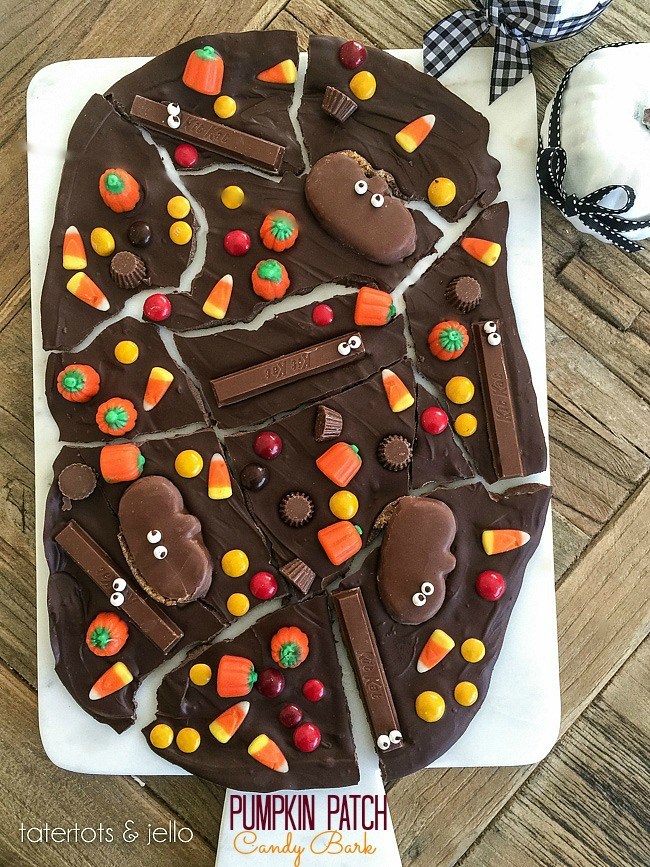 Black and White Halloween Topiary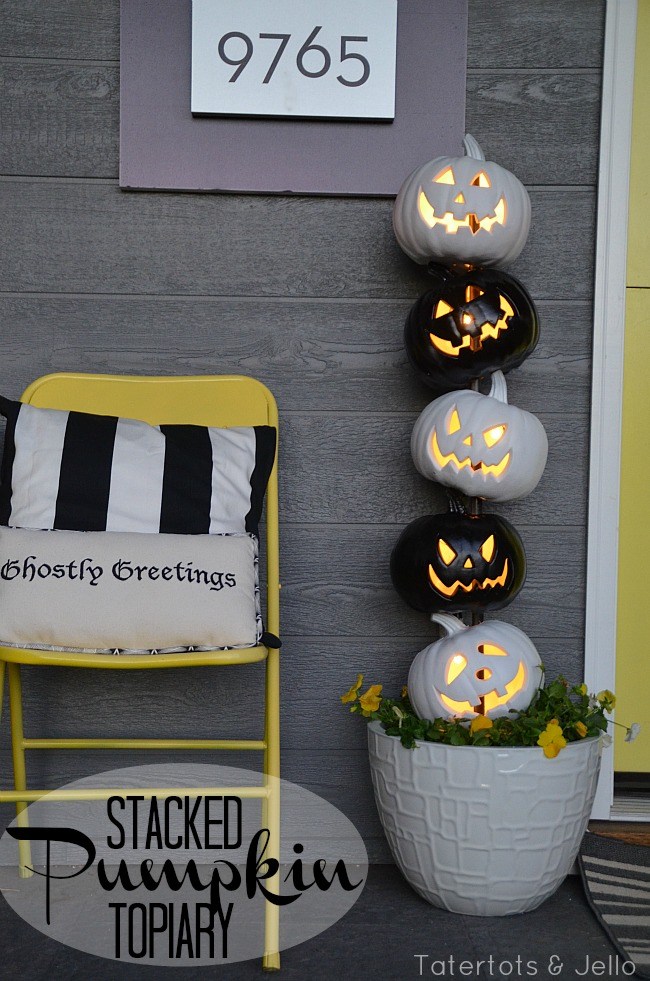 Happy Owl-oween Printables
xoxo