It's time for the LADIES. Most of these things just happen to be on our Christmas wishlists this year. (hint. hint. hubbies) Hope you are able to get some ideas for all the special women on your to-buy for lists this year.
* We created these Holiday Gift Guides to help give you fun ideas for your gift giving this Christmas. We've tried to include a variety of priced items. These are fun ideas we've come across that we think could make a fun gift for the right person. Affiliate links are included.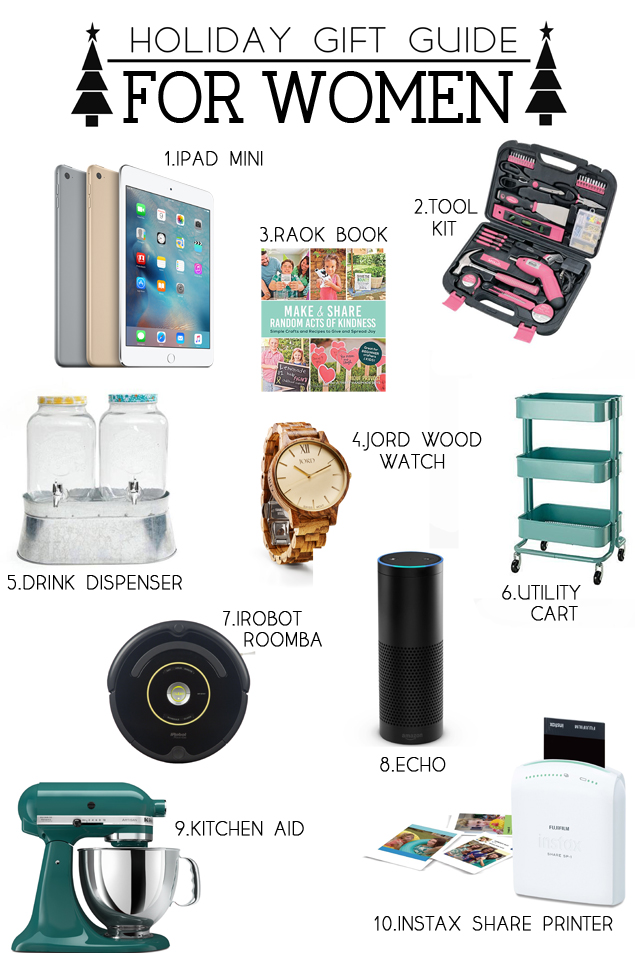 1. iPad Mini | Love the size and convenience of the iPad mini! The perfect tablet for keeping up with all your social media addictions. 🙂
2. Women's Tool Kit | This thing has everything you'll need for fixer-uppers and you'll always know where all your tools are.
3. Make & Share Random Acts of Kindness | This just happens to be our friend Mique's book. So proud of all her hard work. Please click over and read a little about her reasons for writing this book.
4. Jord Wood Watch | This is the gorgeous Zebrawood & Champagne watch in their Frankie series. They have amazing watches for men too!
5. Pioneer Women Drink Dispenser | This is just absolutely adorable and would be great at all parties and get-togethers. Love that there are 2 different dispensers.
6. Home Storage Utility Cart | Stay organized in style. Love this color, but it also comes in a few others!
7. iRobot Roomba | Who wouldn't want the vacuuming done while they are away?!  This Roomba has fantastic reviews on Amazon.
8. Amazon Echo | One of Oprah's Favorite Things, the Echo can help you with questions about weather, traffic, sports and can play your favorite music.  It's smart and gets smarter everyday.
9. KitchenAid Mixer | I can't get over all the awesome colors these come in now. They're not only a great kitchen tool, but have become one of the prettiest decorations too.
10. Instax Share Smartphone Printer | Print pictures from you smartphone anywhere. This is the grown-up version of the Instax camera. Love it because you can see the pictures on your phone before printing so you'll know if it's a good picture or not. No more wasting film on bad pictures.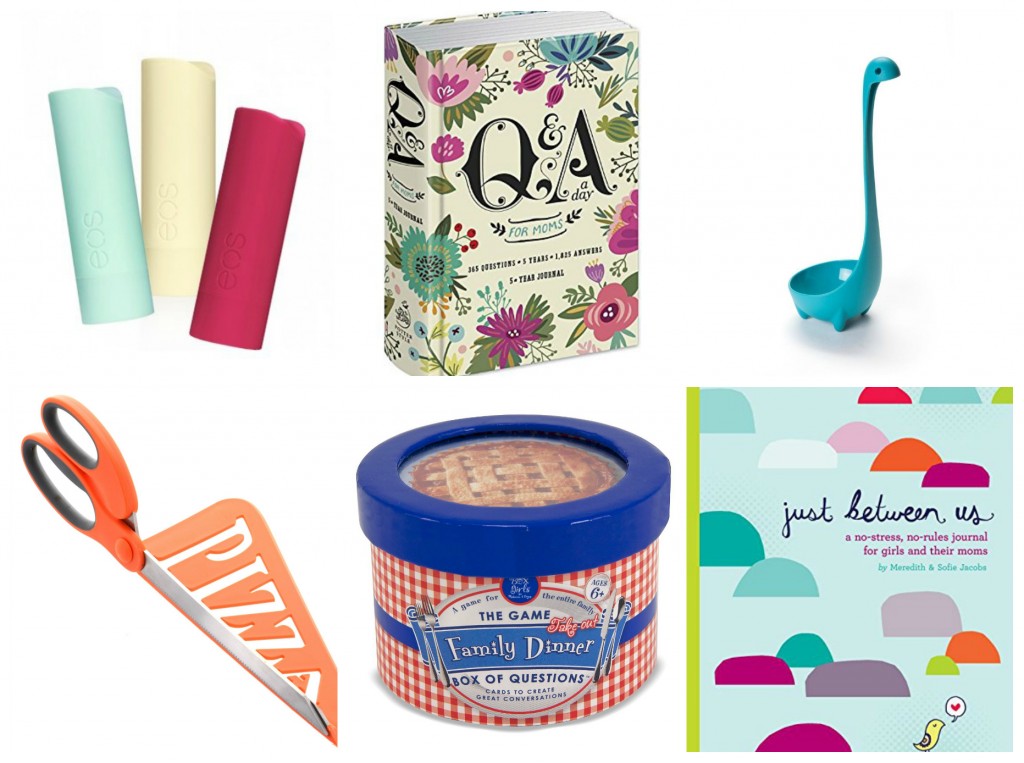 Stocking Stuffer Ideas For Women: 
Check out our other Gift Guides.