Since this is Black Friday Week we've decided to do something a little different around here.
This is usually the week when we start thinking about Christmas gifts. We like to sit around the table at Thanksgiving and go through the ads one by one looking for great ideas and great deals. We've decided to put together 4 Gift Guides. One for Kids, one for teens, one for Men and one for Women. We love giving fun gifts, but sometimes it's hard to think of ideas. Hopefully we can give you a few new ideas for those you want to buy for this Christmas.
* We created these Holiday Gift Guides to help give you fun ideas for your gift giving this Christmas. We've tried to include a variety of priced items. These are fun ideas we've come across that we think could make a fun gift for the right person. Affiliate links are included.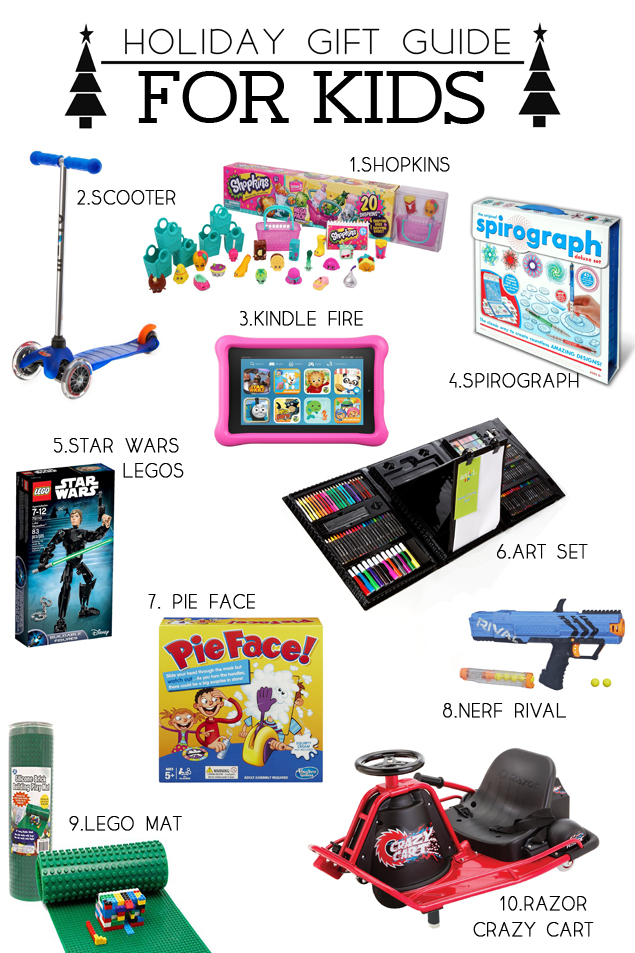 1. Season 3 Mega Pack of Shopkins | For the Shopkin lovers. The Season 3 Mega Pack with 20 different Shopkins!
2. Micro Mini Kick Scooter | Coolest 3-wheel scooter for young kids ages 3-5.
3. Kids Kindle Fire | Comes with a 2-year worry-free guarantee. If it breaks, return it and they'll replace it for free. No questions asked. Plus it's $15.00 off right now. (not sure how long that sale lasts)
4. Spirograph Deluxe Design Set | It's a classic toy and a fun gift! Great for all ages really. 🙂
5. Lego Star Wars Luke Skywalker Building Kit | Legos+Star Wars=Awesome! These stand over 9″ with fully posable limbs! There's also Darth Vader, Clone Commander Cody and Obi-Wan Kenobi!
6. Tri-fold Easel Art Set | 154-Piece Art Set. Comes with a variety of art components and a portable carry case.
7. Pie Face Game | Hilarious Pie Face game might just splat you in the face! Score a point every time you turn the handle without getting splatted. haha!
8. Nerf Rival | Spring-action blaster comes with 7 high-impact rounds. Also comes in Red.
9. Silicone Lego Mat | For the Lego lover! One side works with Lego and the other side works with Duplo. 32″ long and made from premium silicone….. rollable, foldable, flexible. Take it where ever you go!
10. Razor Crazy Cart | The ultimate drifting machine. Reaches up to 12 mph. Drift bar allows drivers to completely control their drifts, spins and cornering!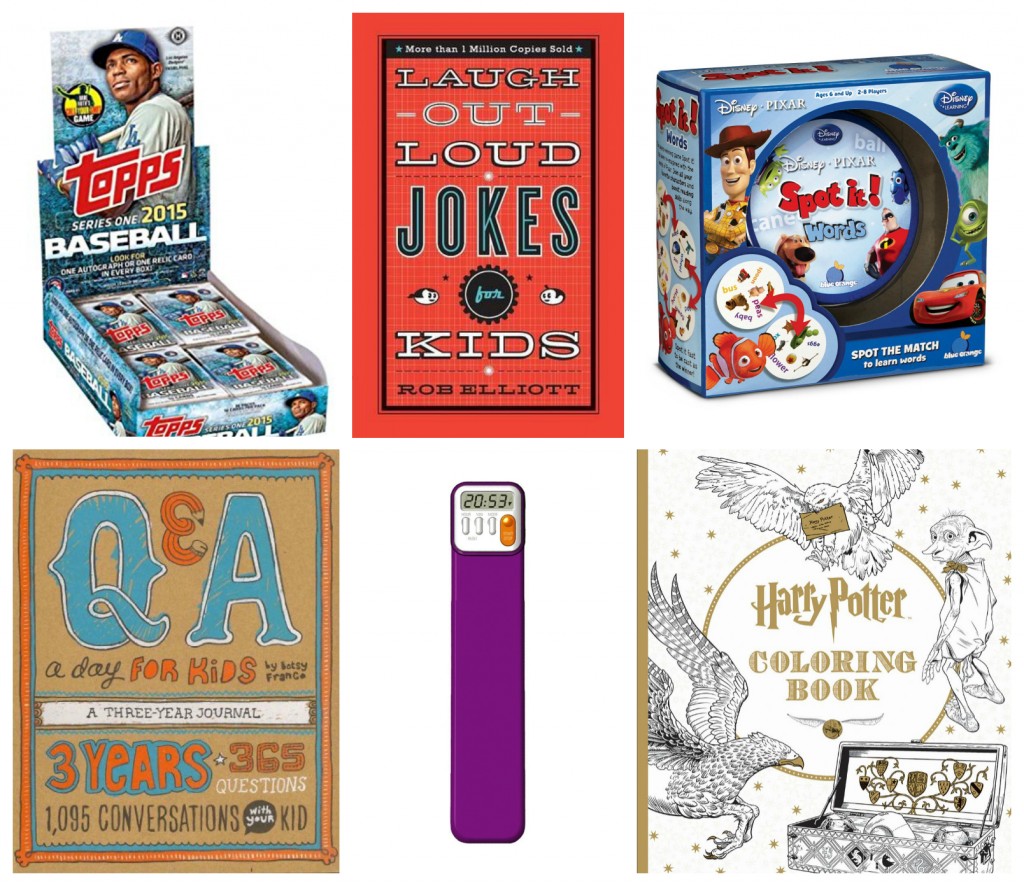 Stocking Stuffer Ideas:
Check out our other Gift Guides.
You may also like this round-up of Fun Neighbor Gifts!