Holiday Gift Guide week continues and today we are focusing on the TEENS in our lives. They can be some of the funnest, but most expensive to buy for. They have many different interests, but electronics seem to always be at the top of Christmas lists for most teens.
* We created these Holiday Gift Guides to help give you fun ideas for your gift giving this Christmas. We've tried to include a variety of priced items. These are fun ideas we've come across that we think could make a fun gift for the right person. Affiliate links are included.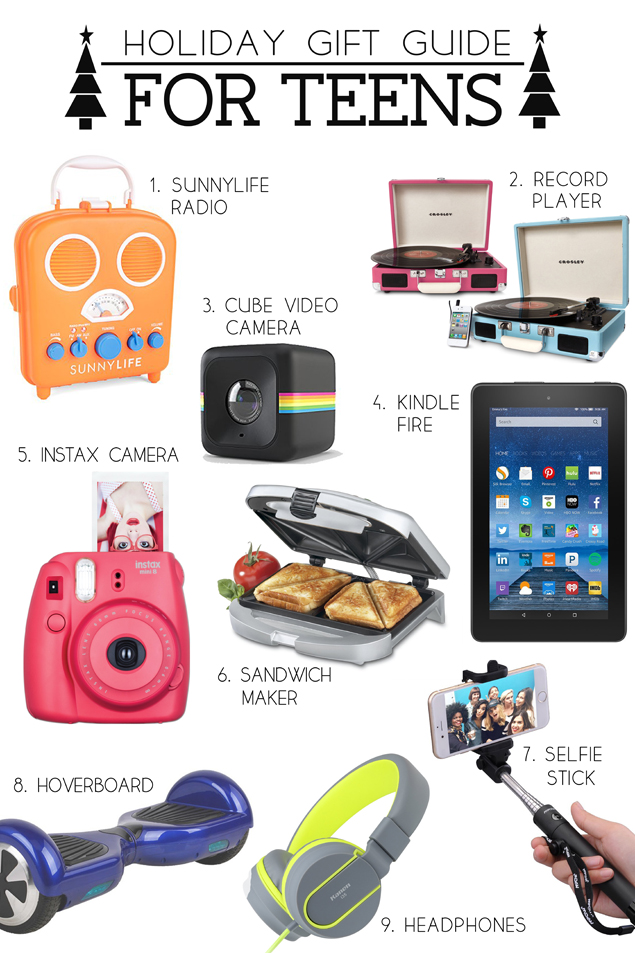 1. SunnyLife Beach Sounds Radio | These vintage-inspired radio + speakers are too cute. So perfect for the beach and compatible with iPods and iPhones.
2. Portable Record Player | These Crosley turntables come in the BEST colors… like 9 different colors to choose from.
3. Polaroid Cube Action Video Camera | World's funnest, cutest lifestyle action camera in tiny cubic package. Mounts magnetically or with clip. Too cool!
4. Kindle Fire | You can't beat a tablet for under 50 bucks! Such a great deal.
5. Fuijifilm Instax Mini 8 Camera | Instant camera are still here and they are fun. They also come in a lot of different color options!
6. Cuisinart Sandwich Maker | Never met a teen that didnt' love a good sandwich. Now they can take their sandwich making skills up a level!
7. Selfie Stick | Is the secret to the perfect selfie a selfie stick? Could be!
8. Self Balancing Hoverboard | If they need to get around maybe a hoverboard is what they need. These self-balancing scooters seem to be this years IT gift.
9. Lightweight Foldable Headphones | These have great reviews and are under $20. So many fun colors to choose from as well.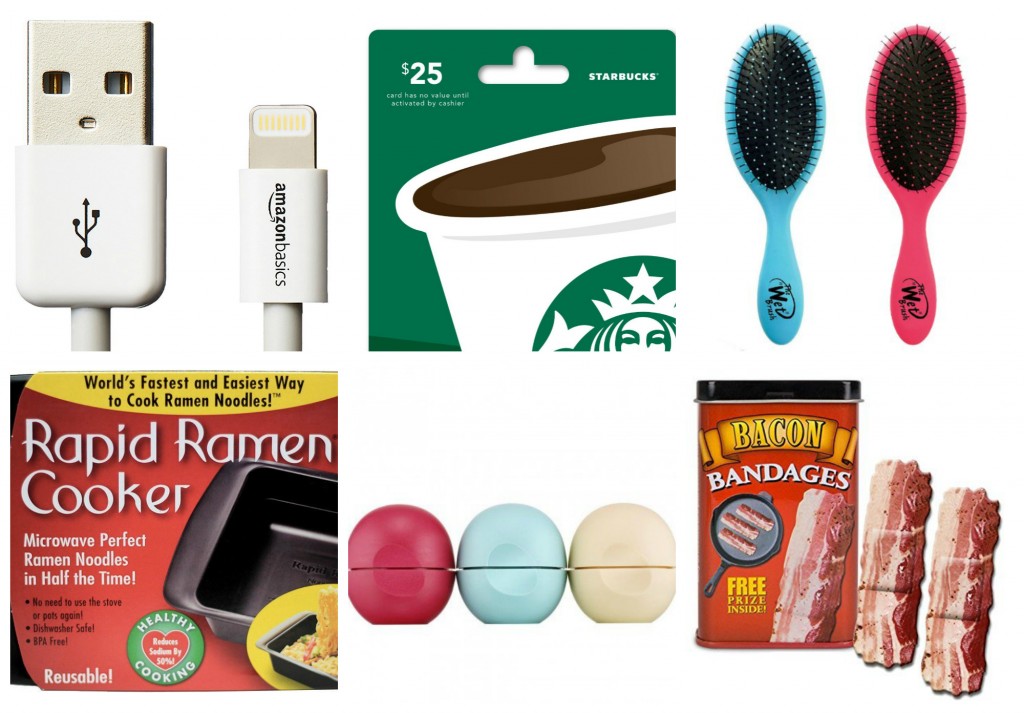 Stocking Stuffer Ideas For Teens:
Be sure to check out our other Gift Guides: