Affiliate Links Are Included In This Post

It should come as no surprise to you that we LOVE Halloween around here. There's just too much to love. The decorations, the costumes and don't forget the CANDY! 🙂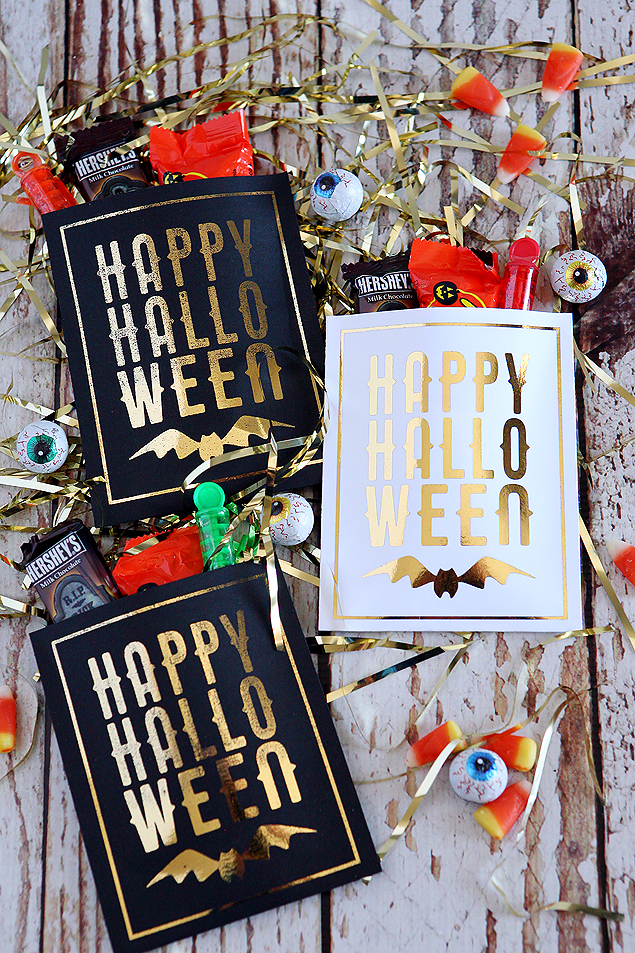 We made some Happy Halloween treat pouches and an 8×10 print that can be framed. We decided to bring out our Minc and try the foil on the black paper and it had some fun results.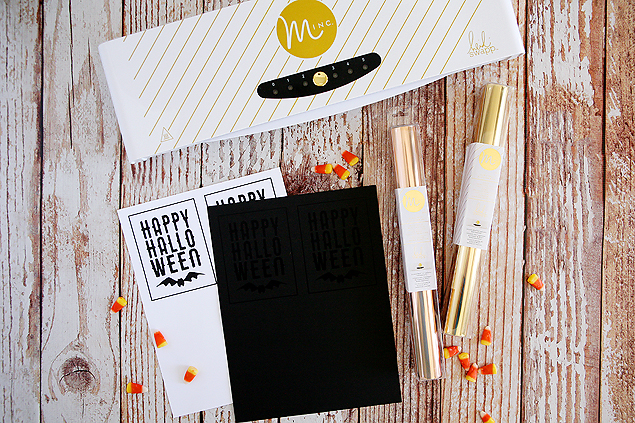 You can grab the printable for the pouches HERE and the 8×10 printable HERE.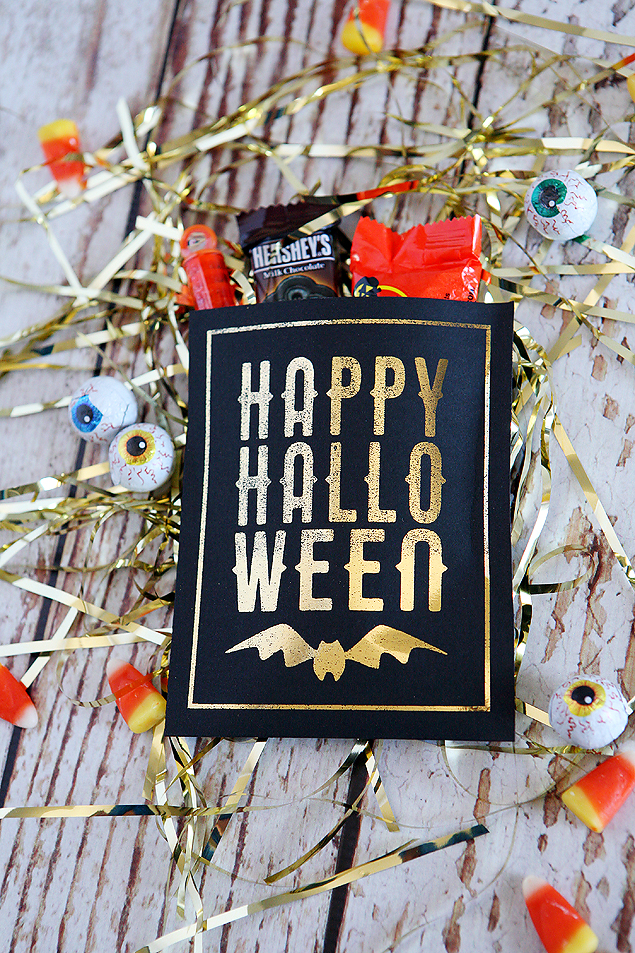 We took our printables and ran them through our minc with some gold foil. Then we trimmed them and folded them in half with the words on top. (you may need to trim the top after you fold them) We just ran a small line of glue up both sides and we had our fun little pouches.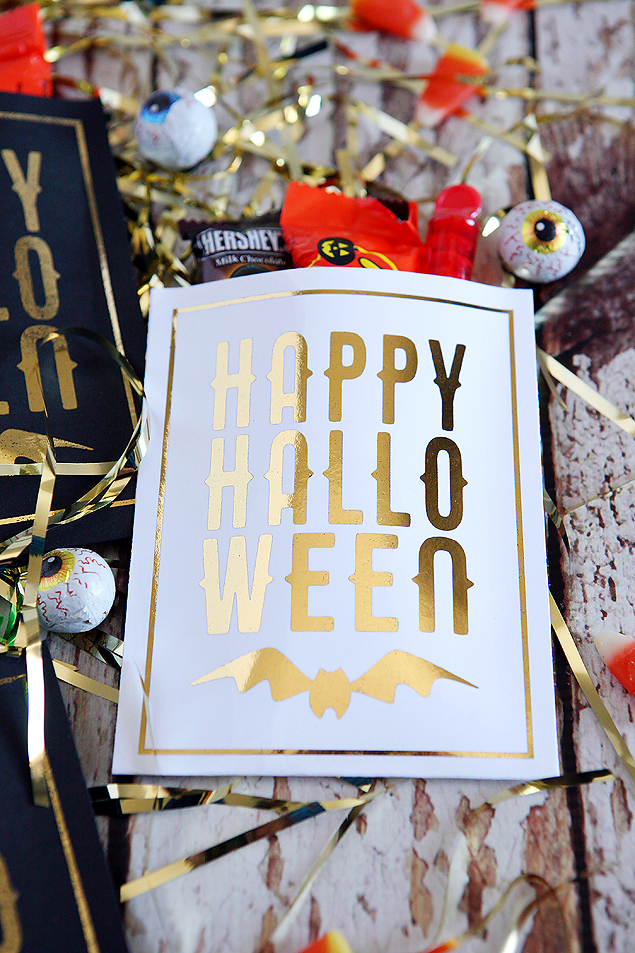 We filled them with gold shredded paper and fun little Halloween candies and bubbles. Now we can pass them out to friends and classmates!
Then we foiled one of the 8×10 prints with some rose gold foil. It has kind of a copper look on the black paper.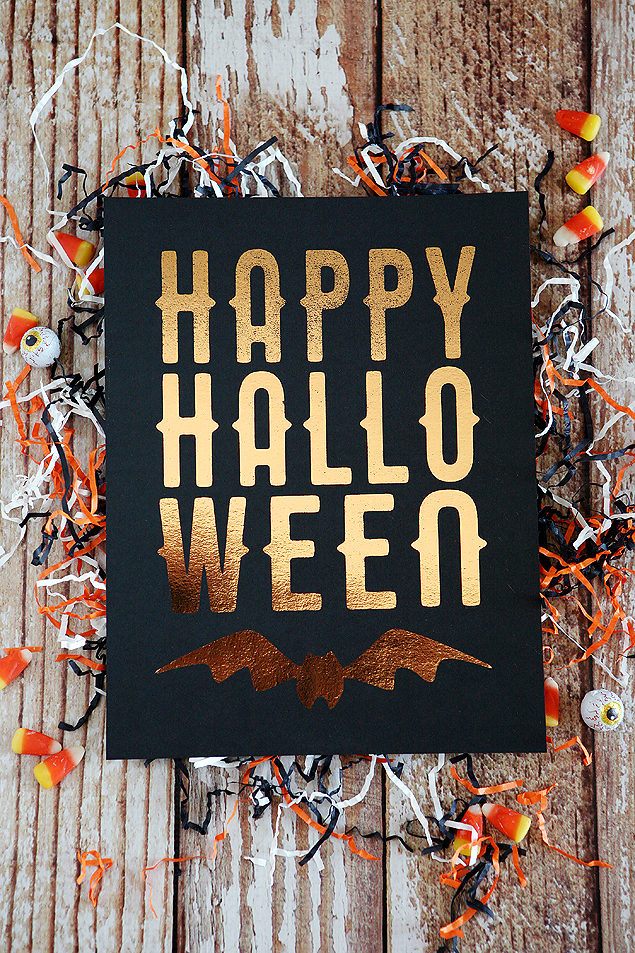 We tried out one of the prints Jamie designed a few years ago. This Tales of Fright Print (Grab the download HERE) turned out great foiled in gold.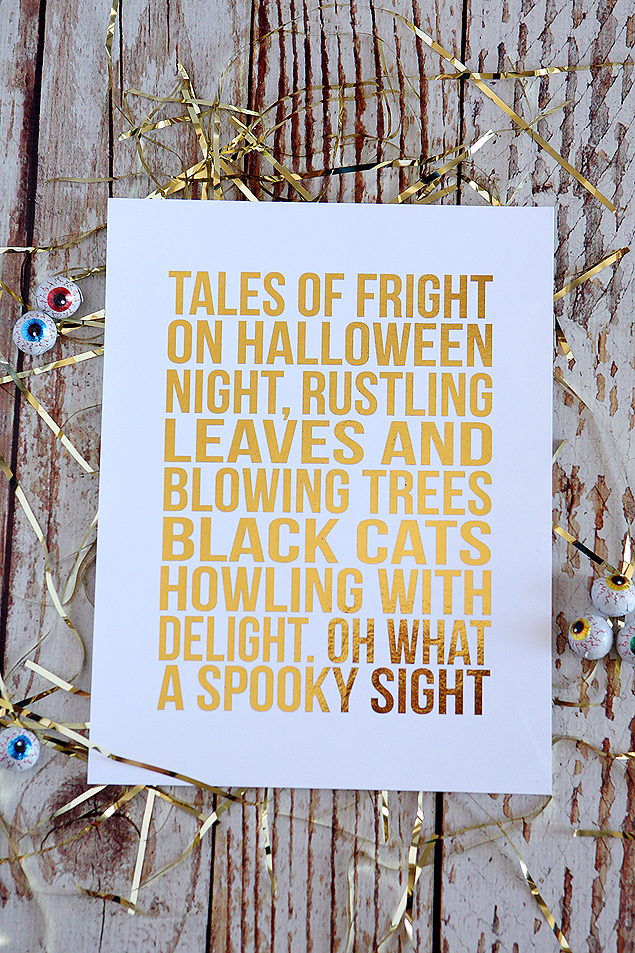 And if you don't yet have a Minc, you can just print them off and leave them Black and White. They still look great!