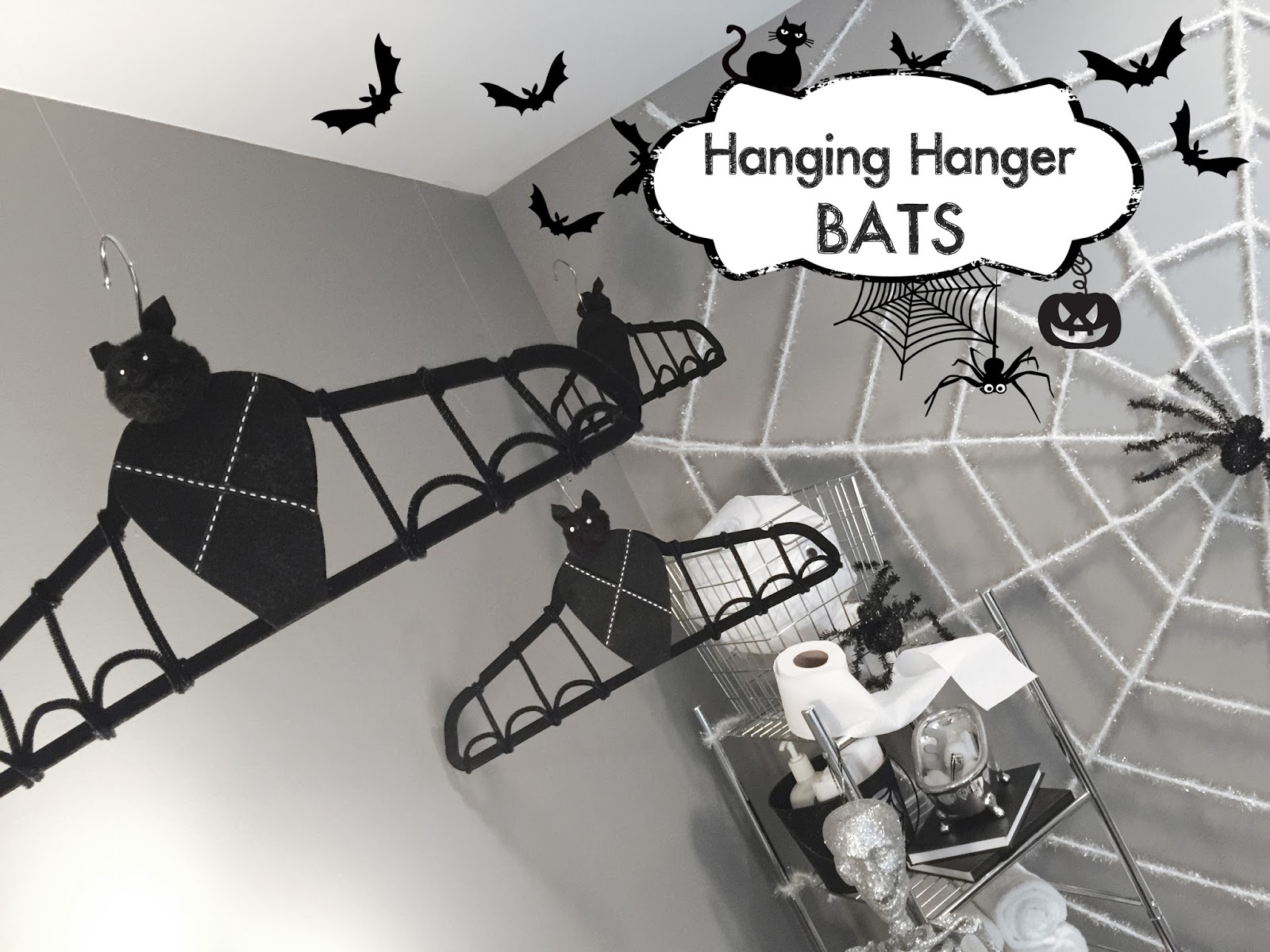 Hello! I'm Renee from
the Creative Orchard
. So excited to be a guest participant for
Eighteen25's
SPOOKTACULAR SEPTEMBER
event!!! Today I will be sharing a simple
DIY Tutorial 
for "
Hanging Hanger BATS
". The idea originally came to me while shopping for
HALLOWEEN
decor at HomeGoods. I spotted a really cool extra large black velvet
BAT
but unfortunately there was only one left and it was a bit pricey. So I passed it up and started looking through the clearance section and found a stack of 12 black velvet
HANGERS
for super cheap. Hmmm…  I started wonder if I could manipulate the 
HANGERS
 to look like
BATS
with just a few
CRAFT
supplies? I decided to take on the crafty challenge and purchase the 
HANGERS
. Then I made a quick stop at Michaels for additional craft supplies such as black pipe cleaners, felt and large pom poms. Below you can learn how to make your own "
Hanging Hanger BATS
"…
.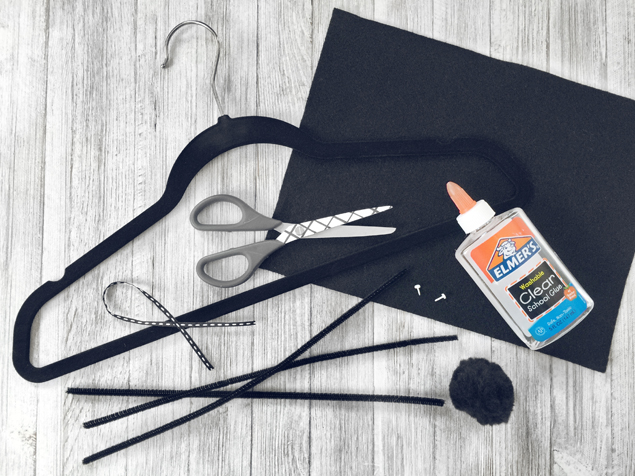 DIY Supplies:
• 1 Black Velvet Hanger
• 1 Sheet Black Felt
• 1 Piece Thin Ribbon (*optional)
• Scissors
• Glue or Hot Glue
• 5 Black Pipe Cleaners
• 1 Xlarge Black Pom Pom
• 2 Tiny White Metal Brads (or tiny goggly eyes)
.
DIY Instructions:
STEP 1: To make the BAT body, CUT out a rectangle from about a 1/4 of the felt sheet. Then CUT out a large upside-down tear drop shape. (see pics) Use scraps to CUT out two triangles for BAT ears. Then GLUE the BAT body at the top and bottom and center it towards the middle. Then CUT two short pieces of ribbon and GLUE them in an x shape in the middle of the chest area. (*optional)
STEP 2: To make the BAT head, GLUE the 2 small triangle ear scraps on top of the pom pom head. Then GLUE 2 tiny metal brads on the pom pom head for the eyes. GLUE the pom pom BAT head on to the top of the felt BAT body.
.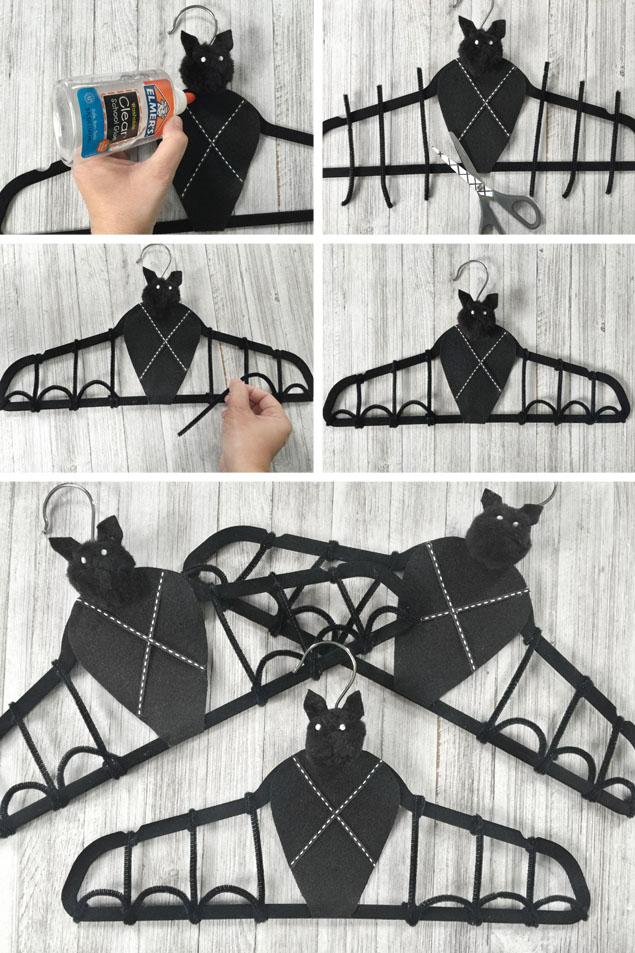 STEP 3: To make the BAT wings, CUT 3 pieces of pipe cleaners into 6 separate strips. Then BEND the top and bottom part around the top and bottom of the hanger. (see pics) For the scallop edge of the BAT wings, use 2 pieces of pipe cleaners and BEND one end around the end corner then weave through and bend in a scallop pattern then BEND the other end over the hanger edge. (see pics)
.
 That's it! Now just hang your "Hanging Hanger BATS" using the hook at the top and a piece of fishing string.
.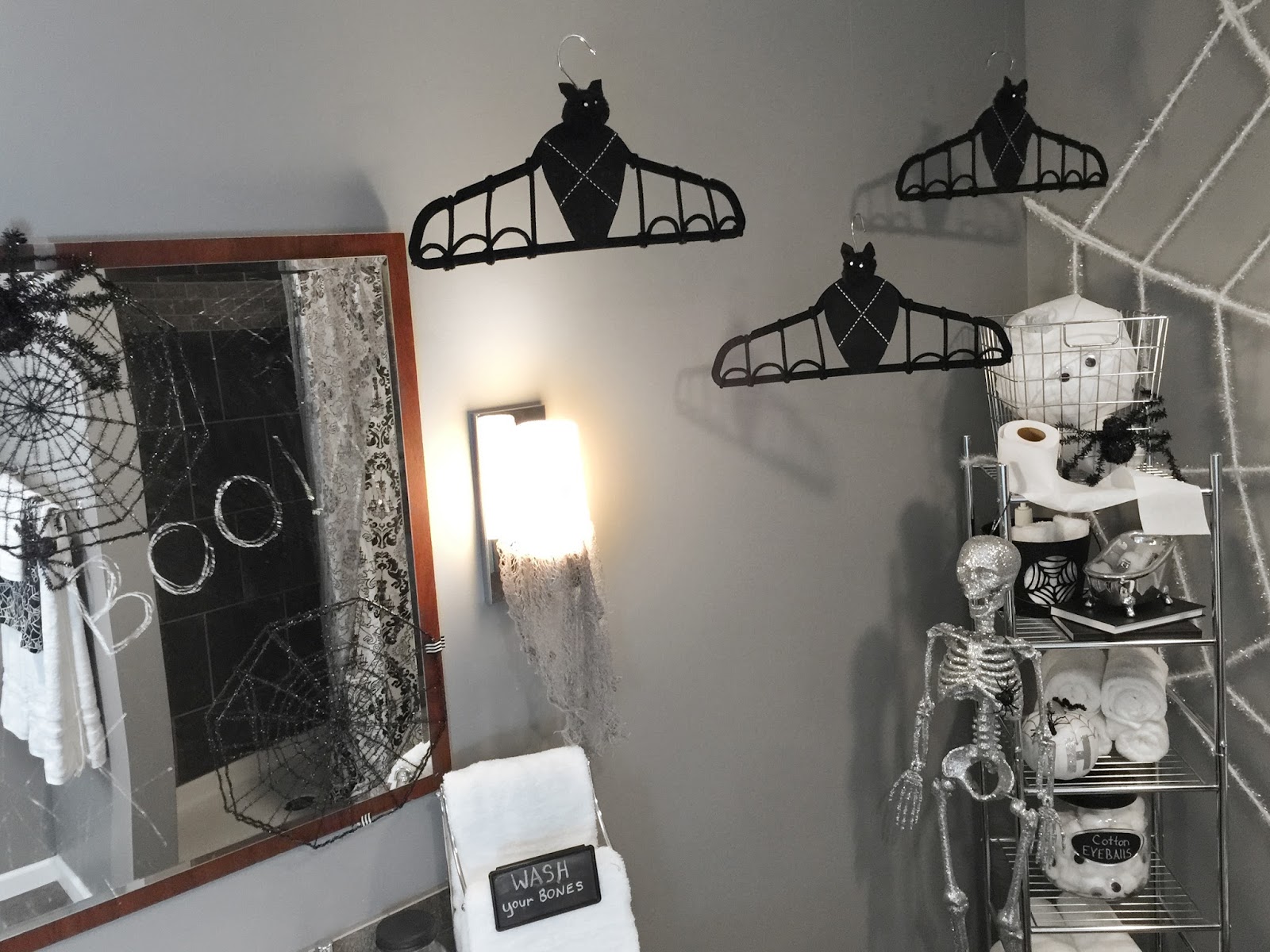 After I made the "Hanging Hanger BATS" I needed to decide where to hang them. Usually I decorate my front porch, foyer or fireplace but I thought it might be FUN to surprise my KIDDOS with something different this year. Why not decorate a "Haunted Bathroom" for HALLOWEEN? Basically I used the same HALLOWEEN decor from previous years but added my new DIY BATS. I think my "Haunted Bathroom" turned out pretty SPOOOOOKY! And the KIDDOS love it so much they argue who gets to use that bathroom which never got used much before. Lol. Hope everyone has FUN crafting this FALL season!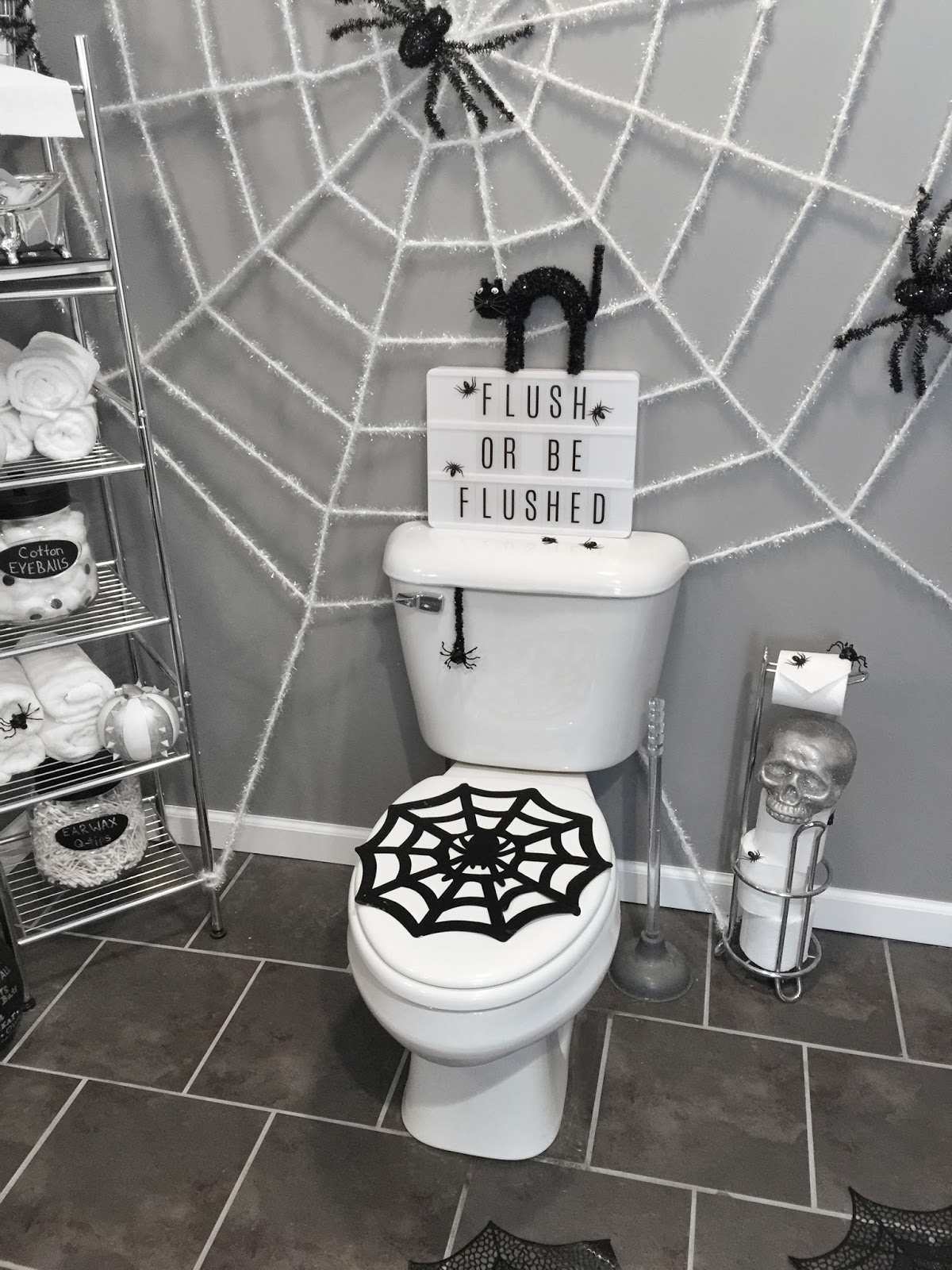 BIG THANKS to the Eighteen25 girls for inviting me to celebrate their 7th SPOOKTACULAR SEPTEMBER!

.
Here are a few more great Halloween posts you can find on Eighteen25: