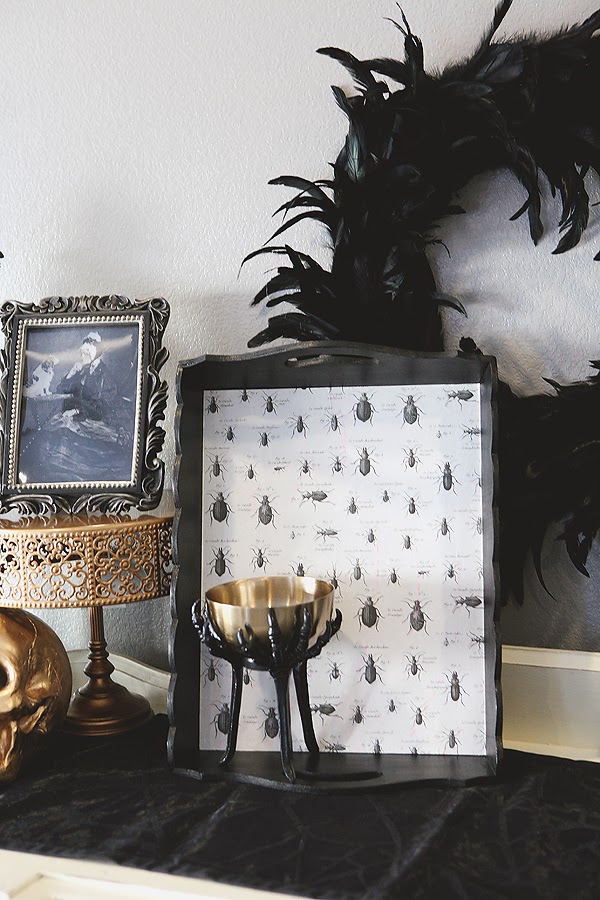 We had the opportunity to play with some
Martha Stewart Decoupage
recently. Now I will admit I've never been a fan of decoupage because it always seemed to bubble or not lay down right, but I think I've had a change of heart. I'm a decoupage believer. I was also surprised to find out that it is dishwasher safe, machine washable, non-yellowing, dries hard with no tack, and can be used indoors or out!
Here is what I used for this project:
• a thrift store tray
• Martha Stewart Durable Gloss Finish Decoupage – can be found at Michaels
• Martha Stewart Multi Surface Black paint
• Martha Stewart Decoupage paper
• Paint brush
• Decoupage Brush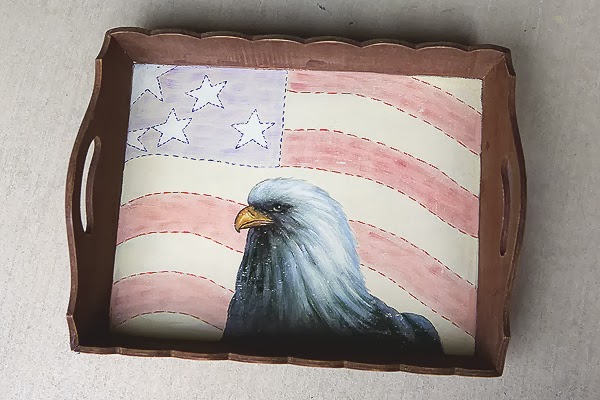 Step 1 – I wiped down my tray with a damp cloth and removed all dirt and dust
Step 2 – I gave the entire tray a coat of black paint and then once dry I gave everything besides the inside bottom of the tray a 2nd coat.
Step 3 – I traced the bottom of the tray onto my decoupage paper and trimmed it to fit inside the tray.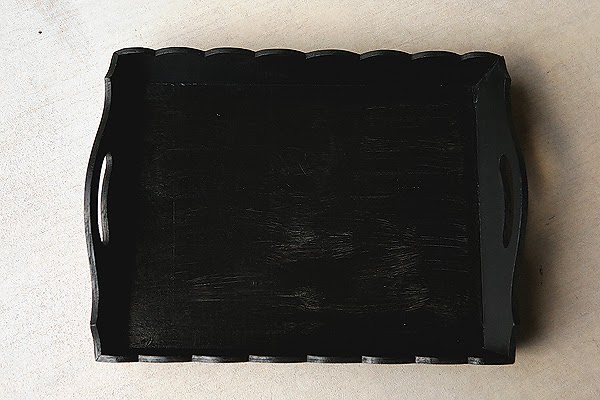 Step 4 – I gave the bottom of the tray and the back of my paper a nice coat of the decoupage.
Step 5 – Then I carefully placed the paper inside the tray and used my fingers to smooth it out.
Step 6 – I let that dry for about 2 hours. Then I came back and put 2 coats of decoupage on top of the paper… waiting an hours or so between the coats.
Then I had myself a brand new Halloween Tray!! and guess what?? NO BUBBLES!!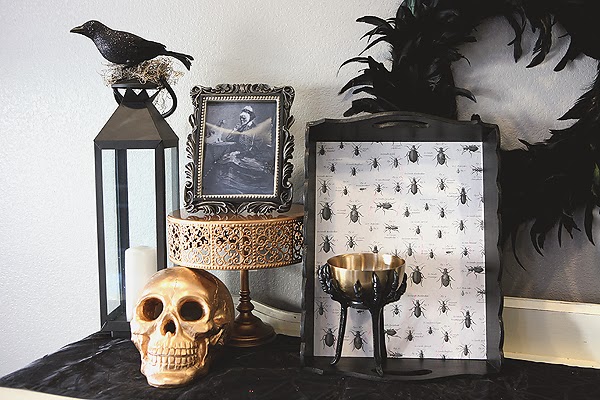 My tray was made out of wood, but you can use this decoupage on any surface such as glass, fabric, paper and metal.
Get ideas from fellow crafters on Plaid's Facebook Page
HERE
and follow Plaid for Inspiration on Pinterest
HERE
.
[This post is sponsored by Plaid Crafts. We received product and compensation in exchange for sharing this post. However all thoughts and opinions are our own.]