Happy Monday! We're Nat & Holly, the duo behind
My Sister's Suitcase
, and we're thrilled to be here today! We both love Halloween and are ready to start decorating (now that it's September…) Today we're sharing a fun way to display past Halloween family photos with this DIY Halloween Photo Gallery!

The inspiration came from these awesome tights I found in the Halloween aisle at Walmart. Add some thrifted embroidery hoops painted black and you're ready to make a spooky and fun photo wall!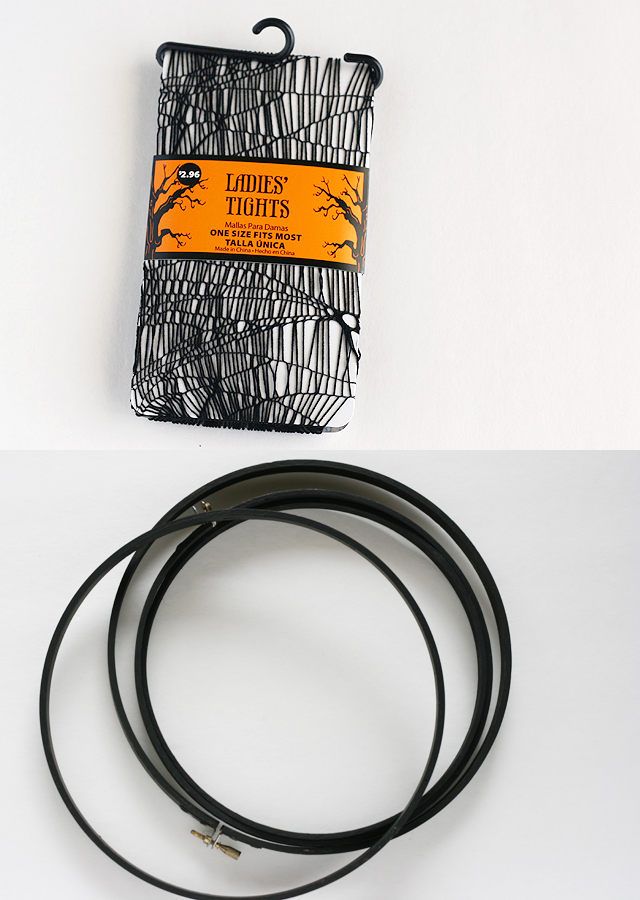 I cut the legs off the tights (getting two pieces from each leg) and then cut up one side to make a flat piece.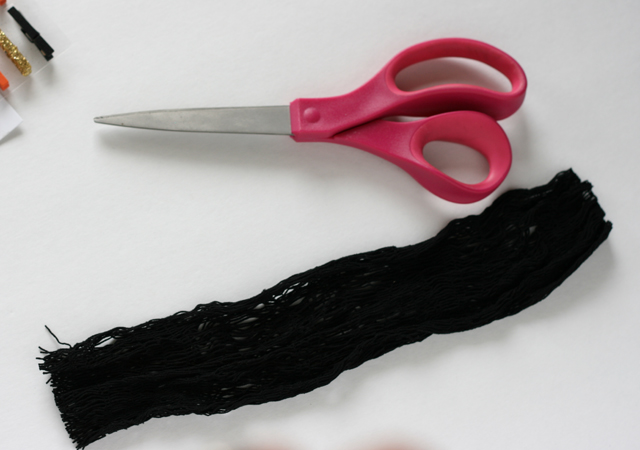 Stretch the tights over the inner hoop and make sure it's tight! You can use a little hot glue if you need to.
Attach the outer hoop and cut off all the excess.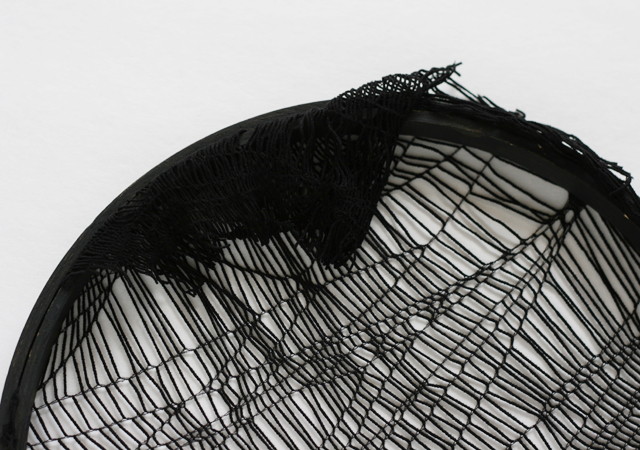 Eek! I love the pattern – it's not your traditional spiderweb pattern, but still very spooky!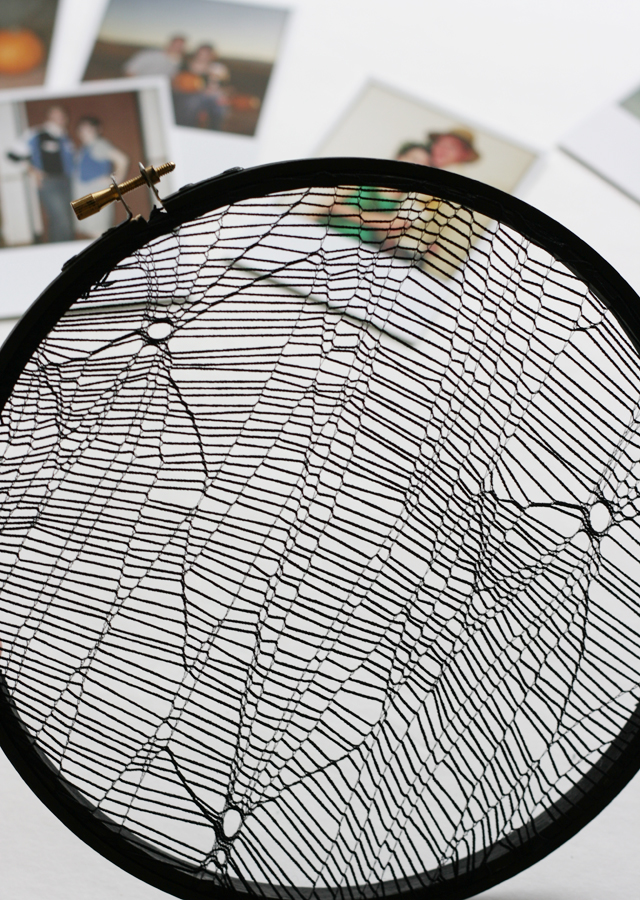 I looked through all our old pictures and printed some from Halloweens past. It's so fun to see how our kids (and we) have changed in just a few years. These "Polaroids" are from
Persnickety Prints
. I love how they turned out!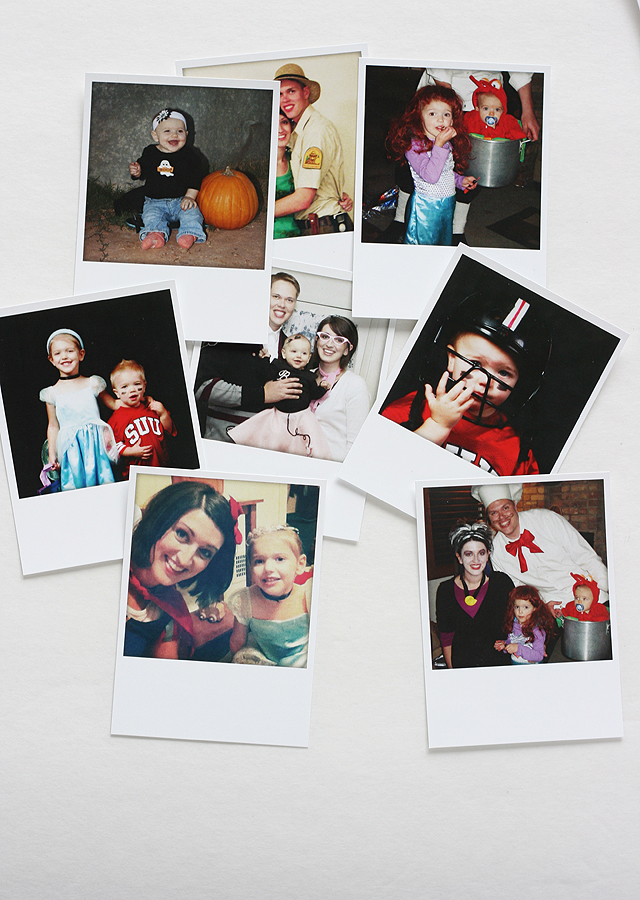 Yup, this project definitely needs some glitter. These fun clothespins from American Crafts at Target.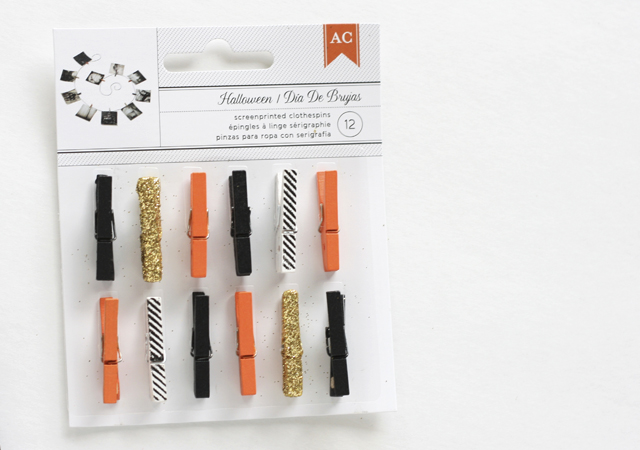 I added the dates to a few photos and just clipped them onto the hoops!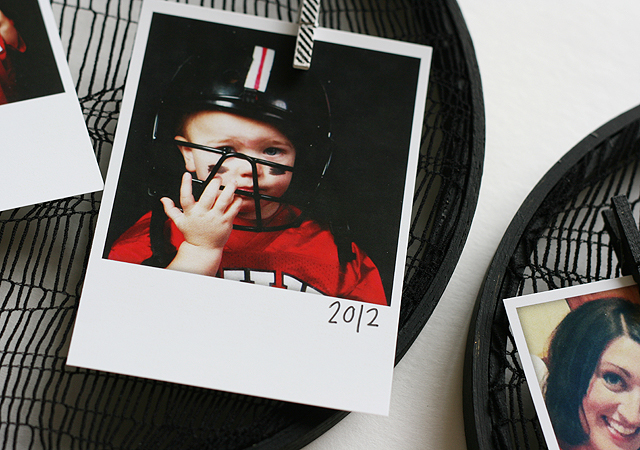 After adding 2 more small hoops with fun spider-print burlap, the gallery is complete!

My kids love seeing the pictures from past Halloweens…we've been everything from Muppets, to the cast of Little Mermaid, and back in our newlywed days – Zack and Kelly!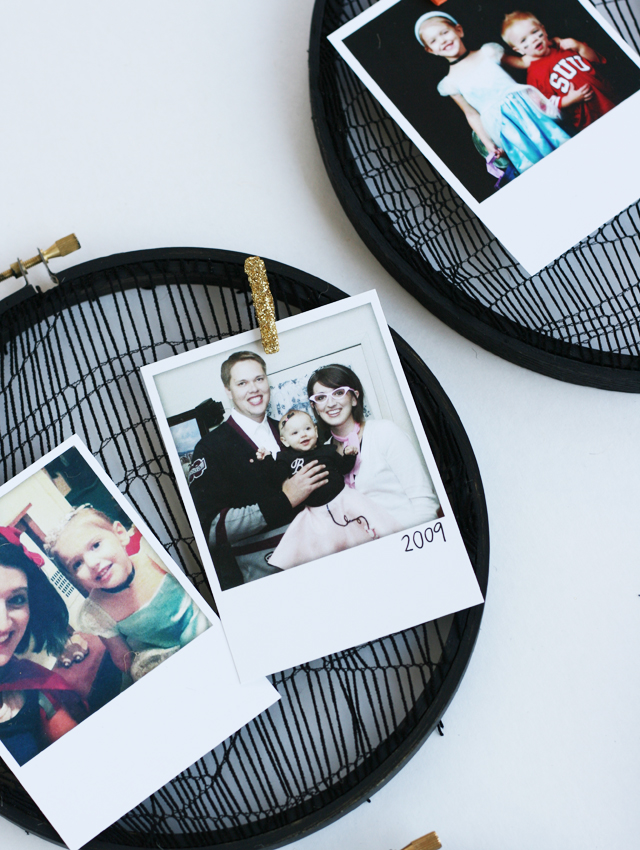 Here are some more Halloween decor ideas from our blog!


Thanks Jen, Jamie and Jodie for having us! It's always fun to visit!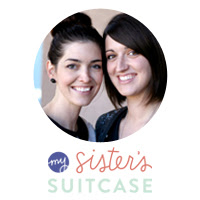 ___________________________________
this post is sponsored by: