What makes the time leading up to your Disneyland vacation even more magical? A vacation countdown! Hey, it's Jennifer Tanner from Get Away Today.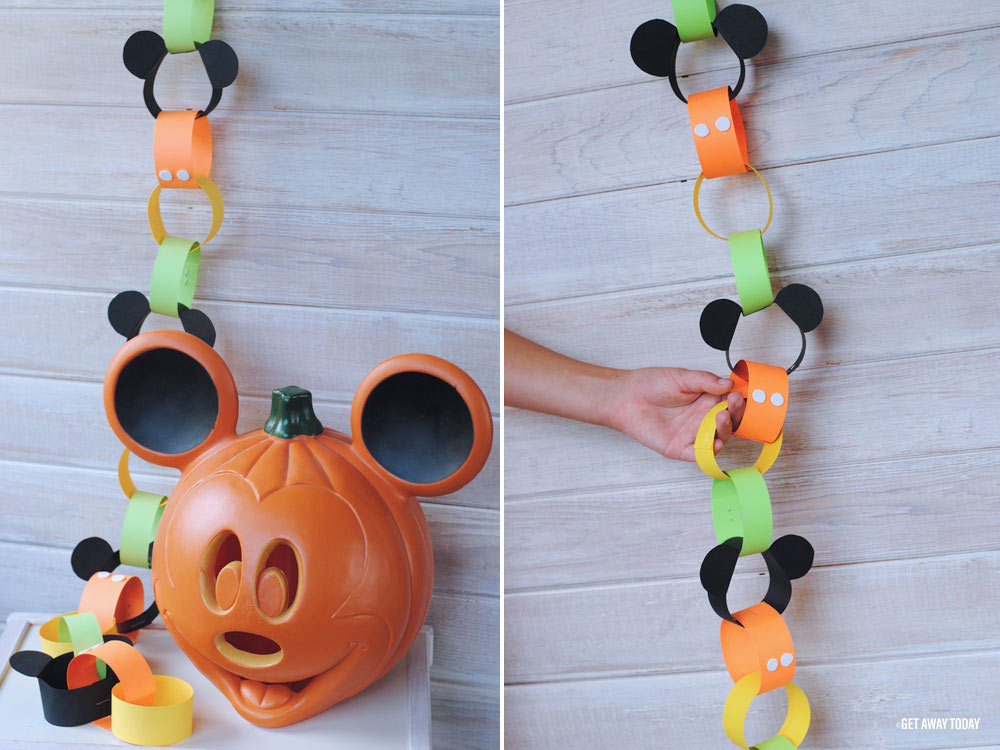 We are so excited to be here on Eighteen25 to share one of our most festive vacation countdowns with you. But, before you make a vacation countdown chain, you'll need to plan your vacation! Get Away Today can help, and we have "spook-tacular" deals that will make you scream for joy as you anticipate your exciting Halloween Time trip to the Disneyland Resort. You can get discount Disneyland tickets, reduced hotel rates and exclusive perks when you book through Get Away Today, along with our outstanding customer service. You can even use promo code Eighteen25 to get an additional $10 off your package because we love to help you save!
Our most popular Disneyland countdown chain is our classic Mickey Mouse version and this one is just that, but with a fun Halloween twist!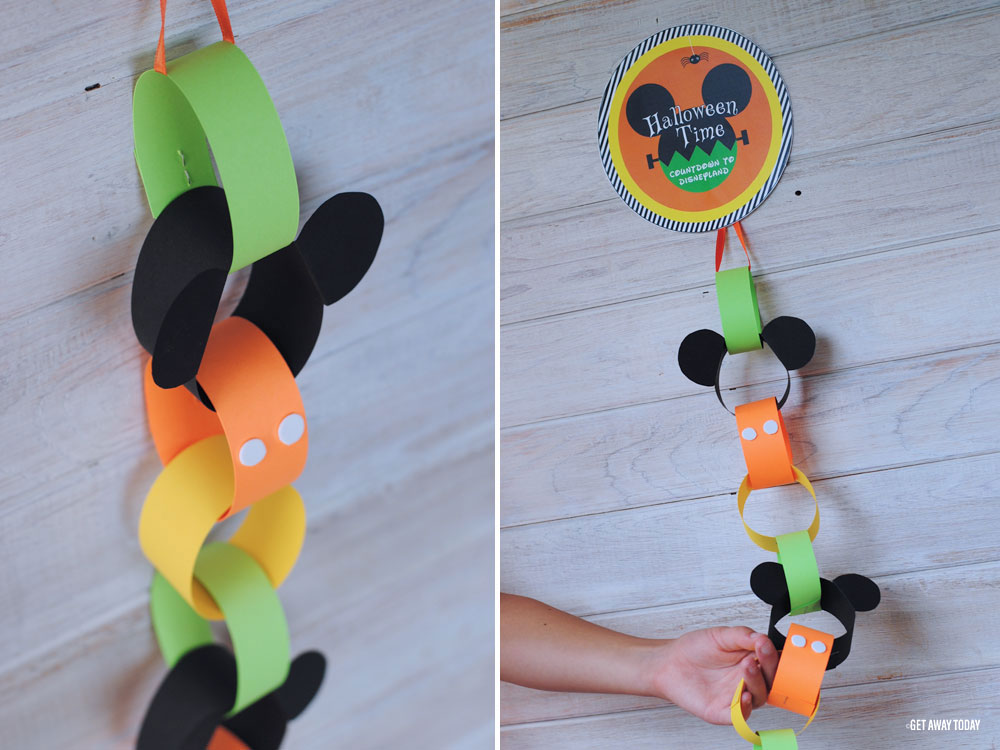 Our Disney Halloween Countdown Chain is full of festive Disney flare and will get anyone excited for their trip to Disneyland during Halloween Time. It's as easy as 1-2-3 – literally! Each day you take off a link as you countdown to your vacation. But first, you'll need to print it off and assemble it. This is a fun activity that the whole family can help with as they anticipate their not-so-scary fall getaway.
Gather your supplies and let the countdown chain assembling begin:
2 Sheets of Black Cardstock
1 Sheet of Orange Cardstock
1 Sheet of Yellow Cardstock
1 Sheet of Green Cardstock
White Foam Sticky Paper or White Paper
Glue Stick
Hole Puncher
5 Inches of Ribbon
Scissors
Stapler
Tape
Next, print off the template here and cut out both pieces.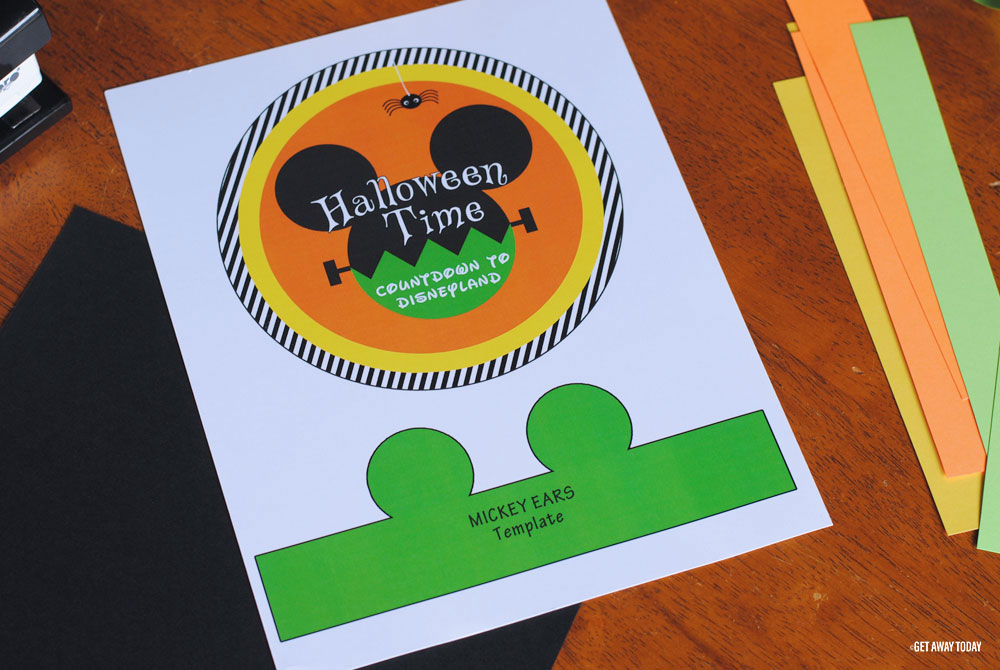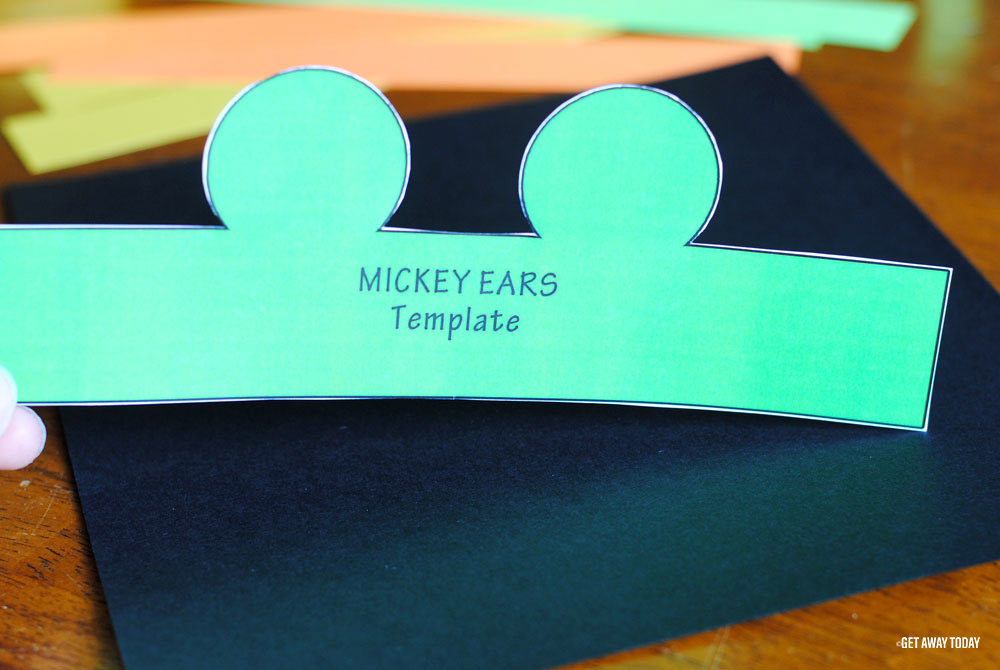 With a pen or pencil, trace the Mickey Ears Template onto the black cardstock (fitting four to a page) and then fold and crease the ears so they stand up. Then, cut 1 ¼ inch strips out of the orange and yellow cardstock and 1 inch strips out of the green cardstock.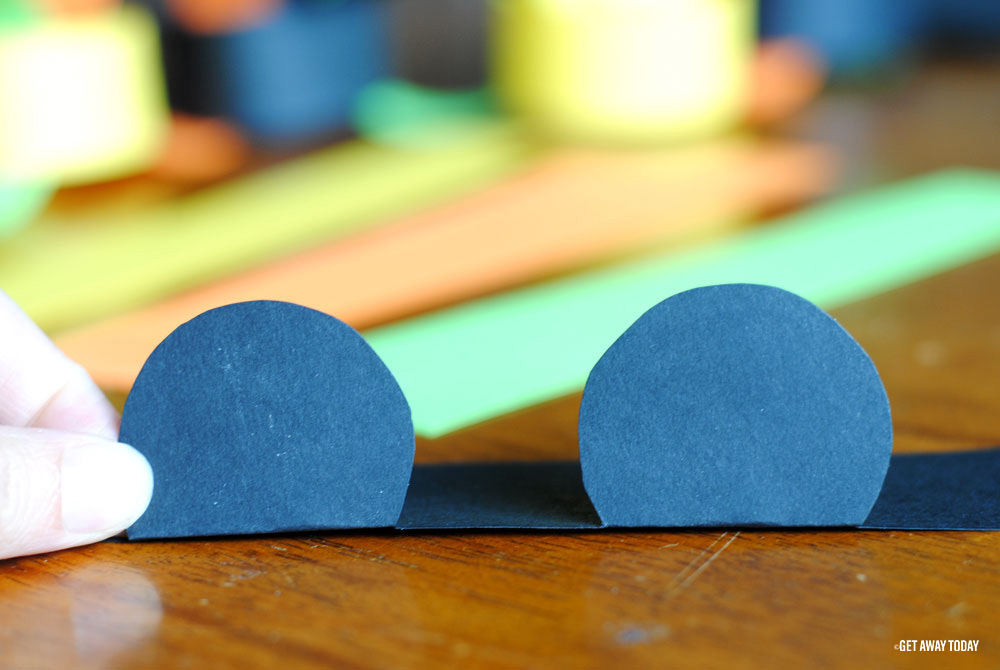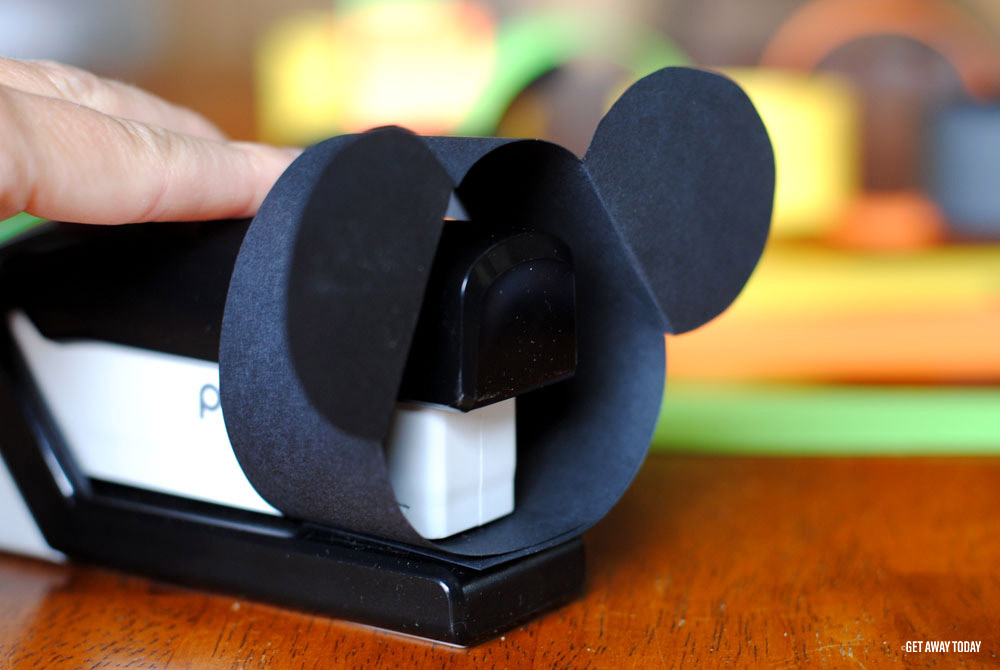 Begin linking together each piece and stapling each one as you go. Start with the green strip and staple, link in the black Mickey ears strip onto that and staple it too. Then link the orange strip, staple, yellow strip, staple, and repeat the process until each strip (including the Mickey ears strips) are all linked together.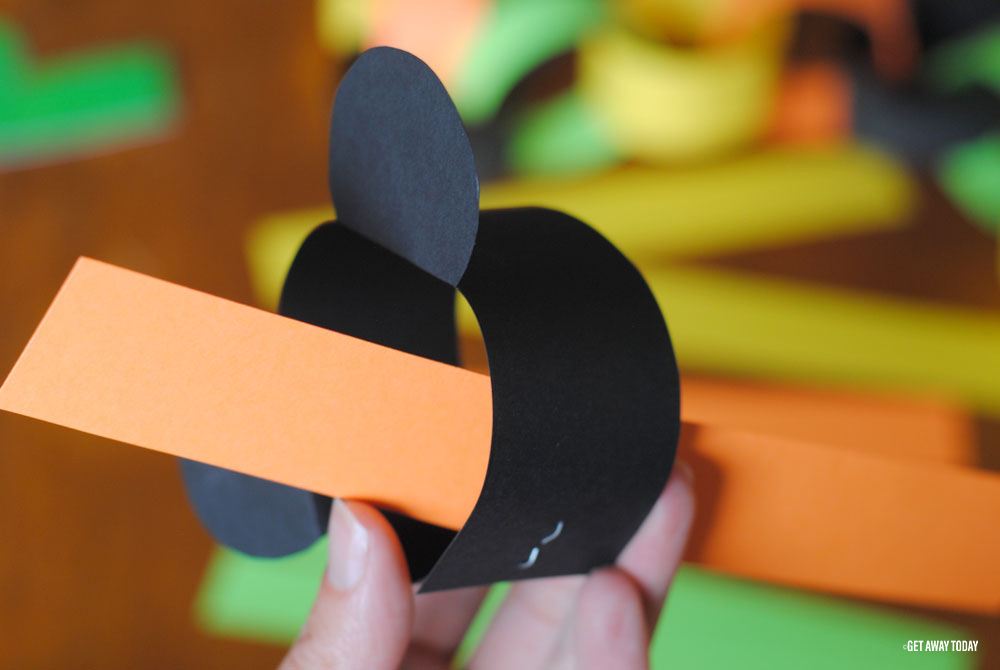 After that, cut some "buttons" out of regular white paper or white sticky foam paper. If you go the regular paper route, a trick is to use a hole puncher for the buttons. This will create the perfect circle size in seconds. You will use a glue stick to paste on the buttons easily to each orange strip.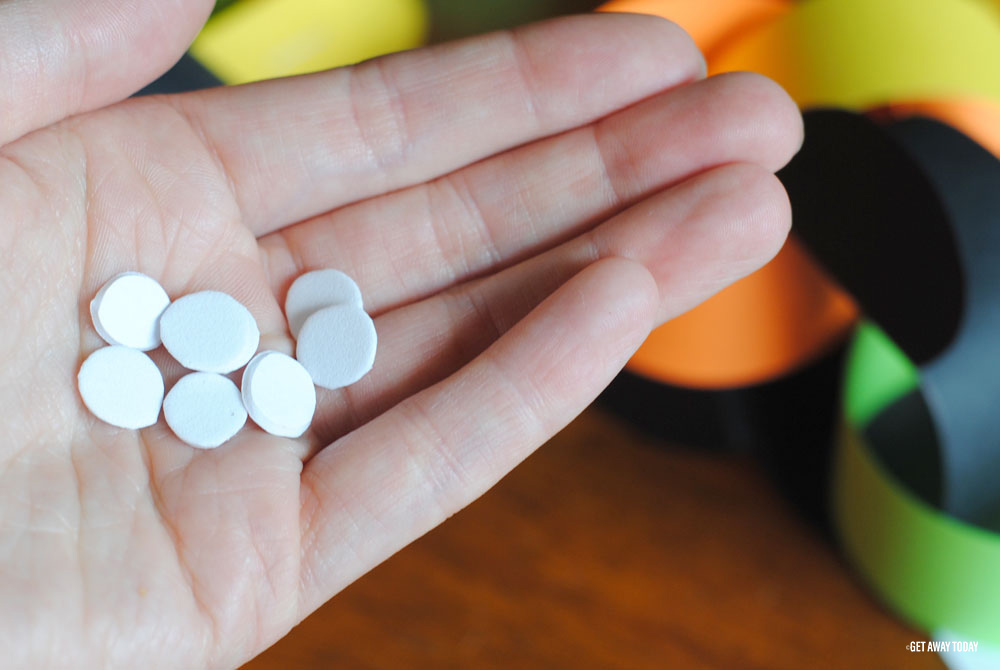 If you go the sticky foam paper route, you will need to cut small circles with scissors and then simply stick them onto the orange strips. You will love the detailed touch the buttons add to your chain countdown. It will make it look like Mickey's Halloween outfit and bring to life the Disney feel.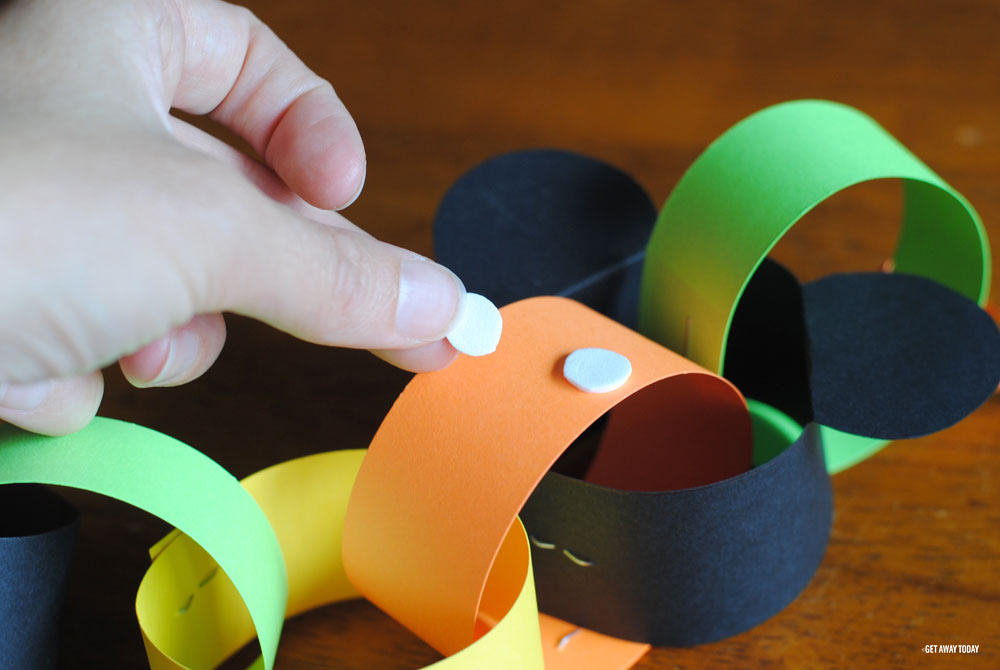 To top off your Disney Halloween Countdown Chain masterpiece, simply grab the 5-inch ribbon and loop it through the top link of your countdown.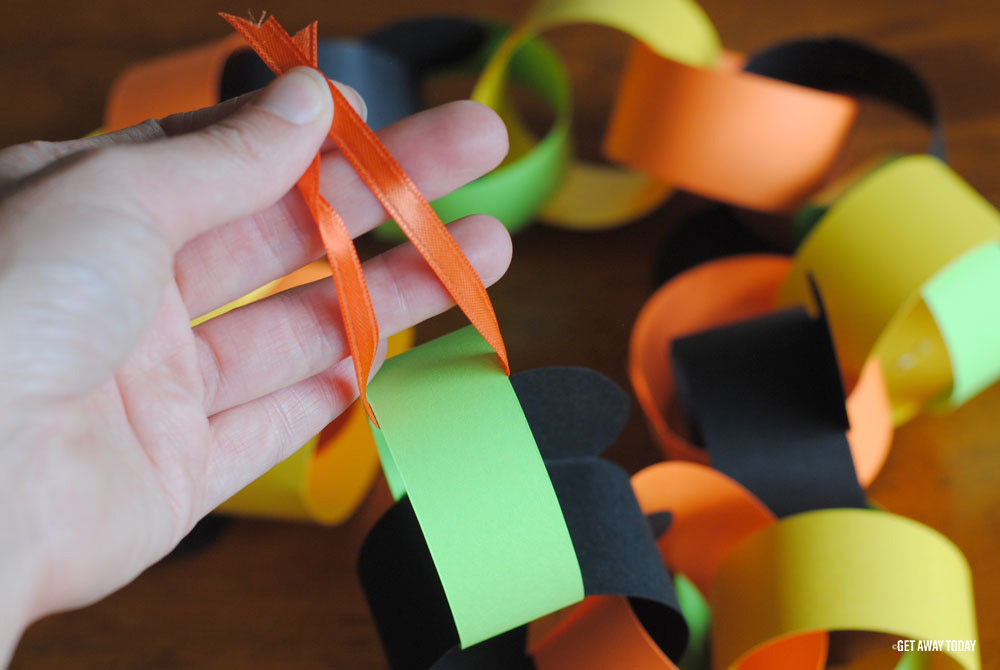 Tape it to the back of the big circle header that says, "Halloween Time – Countdown to Disneyland" and voila! You have the perfect creation to countdown to your upcoming Disney vacation.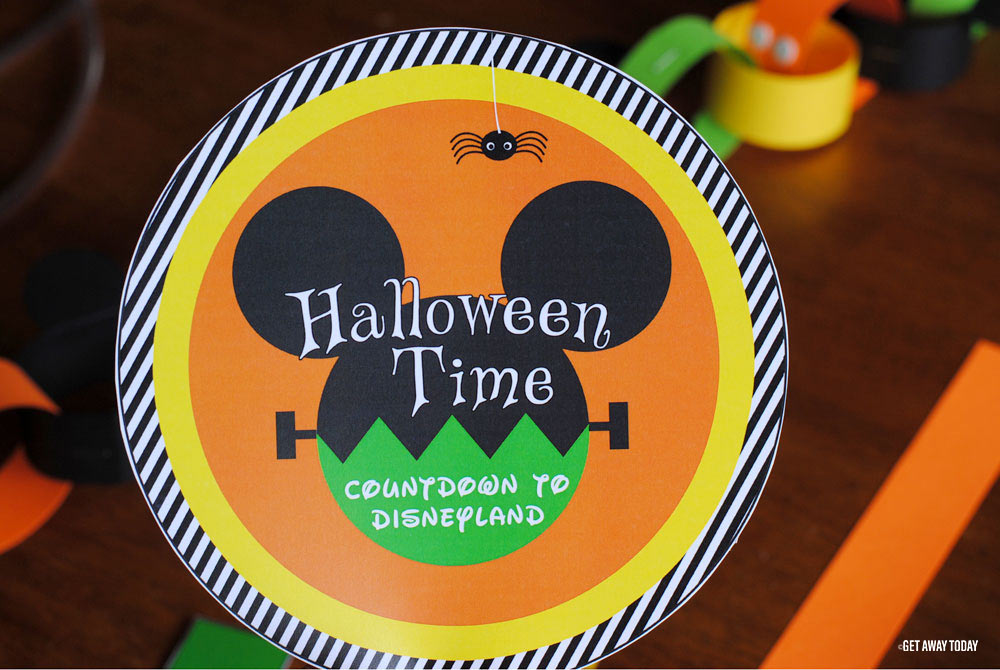 If you need help planning your Disneyland vacation, visit us at getawaytoday.com or call our agents at 855-GET-AWAY. We love helping you save the most money with our Best Price, Best Service Guarantee! Make sure to snag our discount Disneyland tickets  along with a reduced hotel rate for the perfect combo and use promo code Eighteen25 to get an additional $10 off your package. Happy travels and Happy Halloween!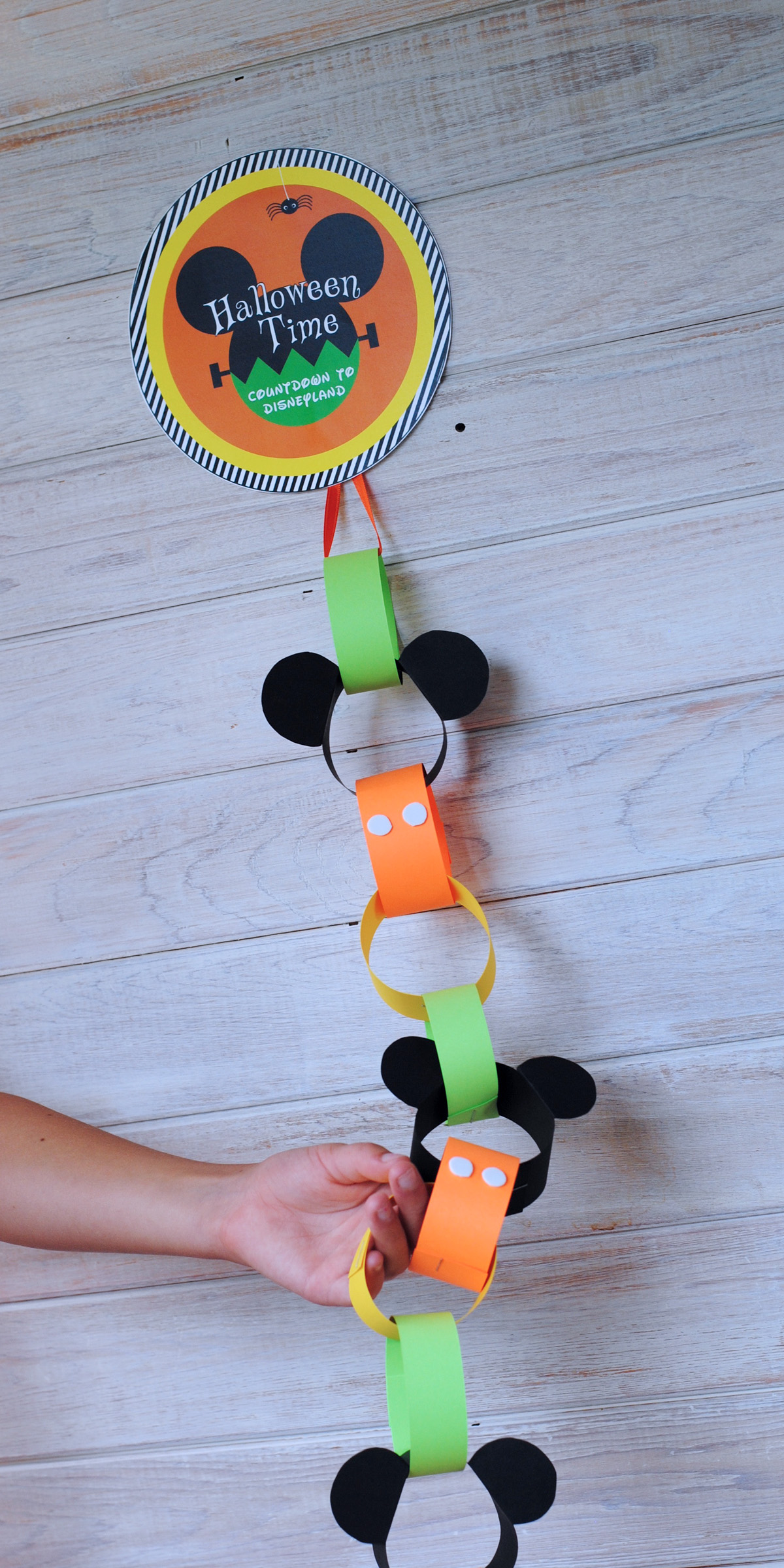 Visit Get Away Today on their BLOG | FACEBOOK | PINTEREST | INSTAGRAM | TWITTER | YOUTUBE
Here are a few more fun Halloween ideas to check out:
________________________________________________________
Use Promo Code: Eighteen25 at Get Away Today to receive $10 off any southern California Vacation that includes at least 2 nights hotel stay and 2 tickets.