Hello Eighteen25 fans! I'm Chris from Just a Girl, and I am thrilled to be here again. Jodie and Jen put on such a fantastic display of Halloween ideas every year, and it's an honor to be a part of it.
This year, I decided to challenge myself to do two things. 1. Make it as inexpensive as possible. 2. Make it as "accessible" for others as possible. You don't need any fancy supplies for this idea, and I hope you find yourself making one as well.
For my Halloween advent calendar, I kept the supplies simple. I used a scrap piece of wood from the garage and painted it white. I also found some see through web fabric that really was the inspiration for this project and a cute hair clip–all from Hobby Lobby.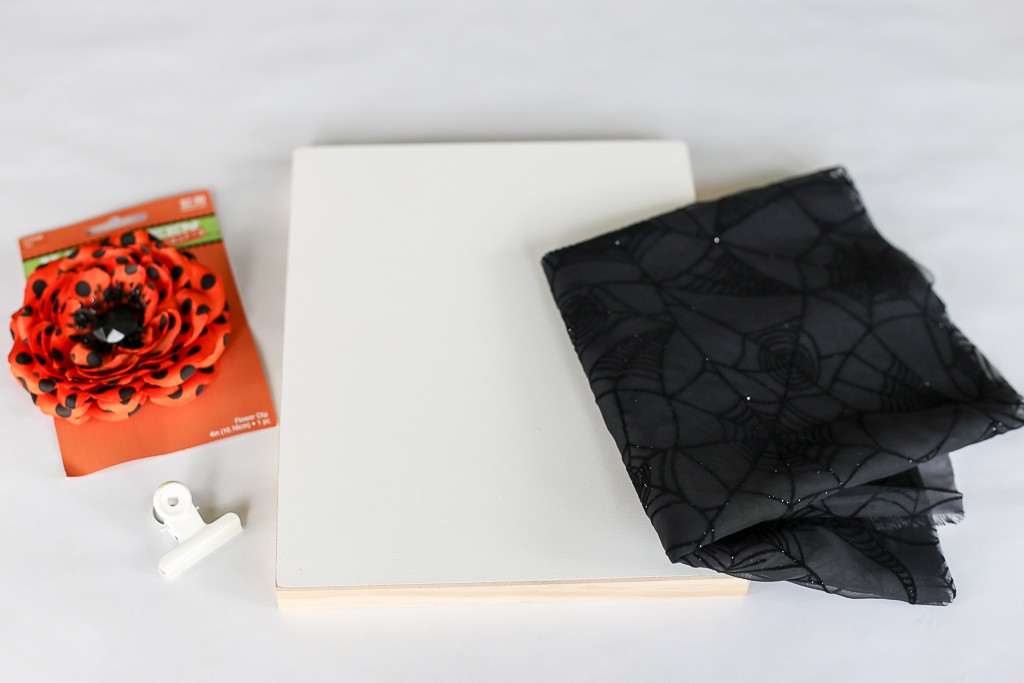 Because I didn't have a single paint brush (how does that happen?!), I used a food baster. You'd be amazed how much I "hack" my way through things. It's embarrassing, really.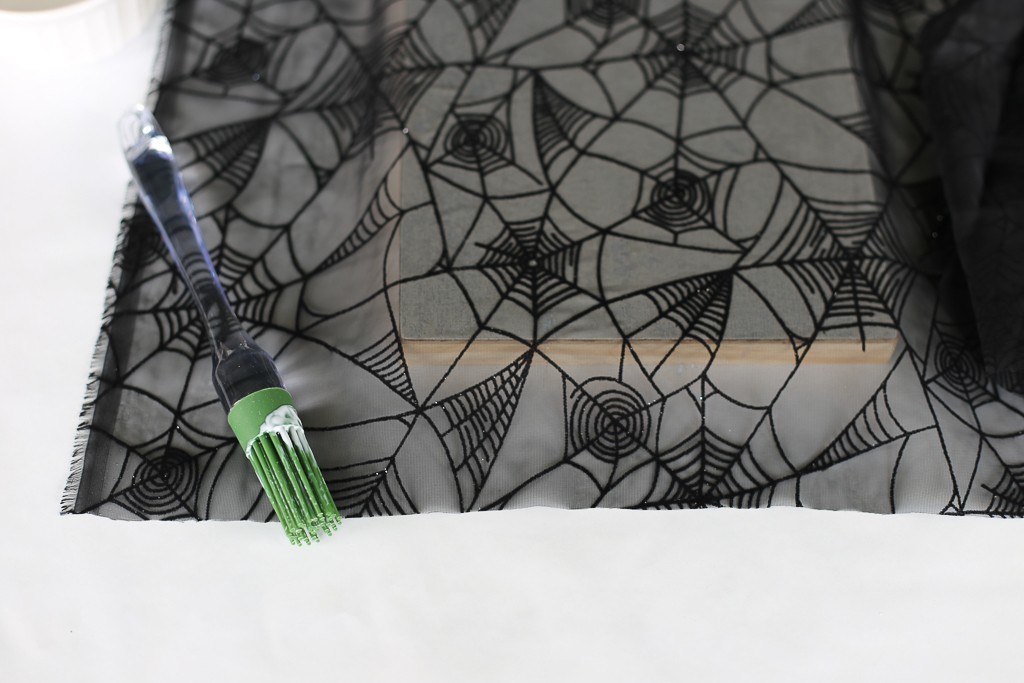 After adhering everything onto the wood, I just printed out a little countdown on my computer. Nothing fancy! Really, you could just write the countdown on the paper. Kids don't care!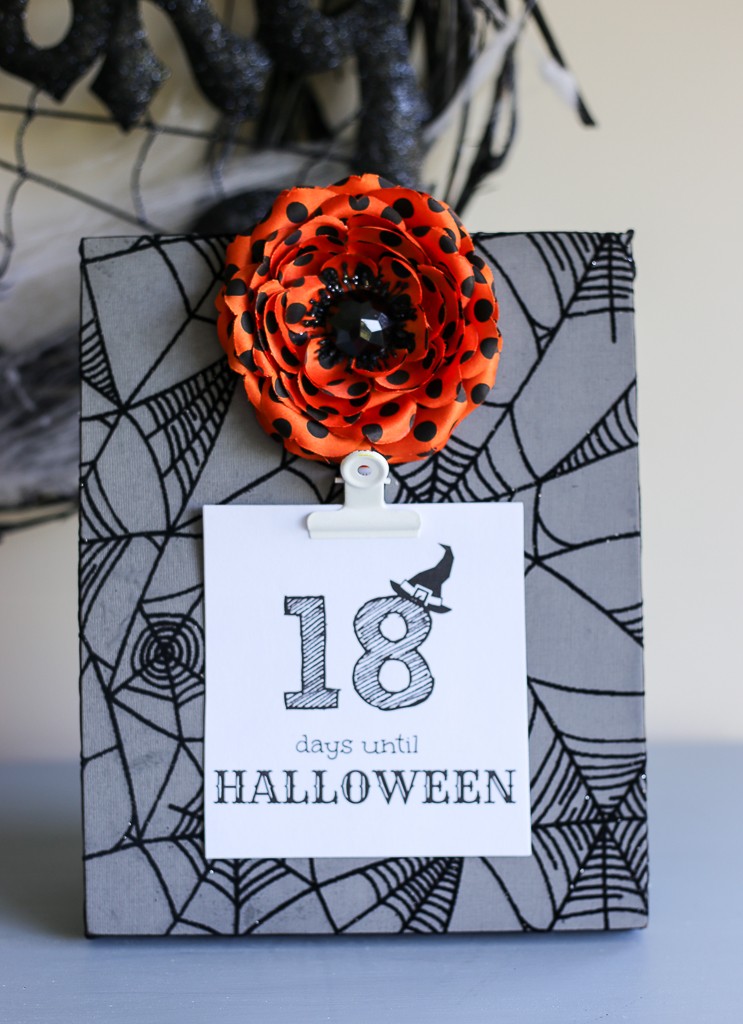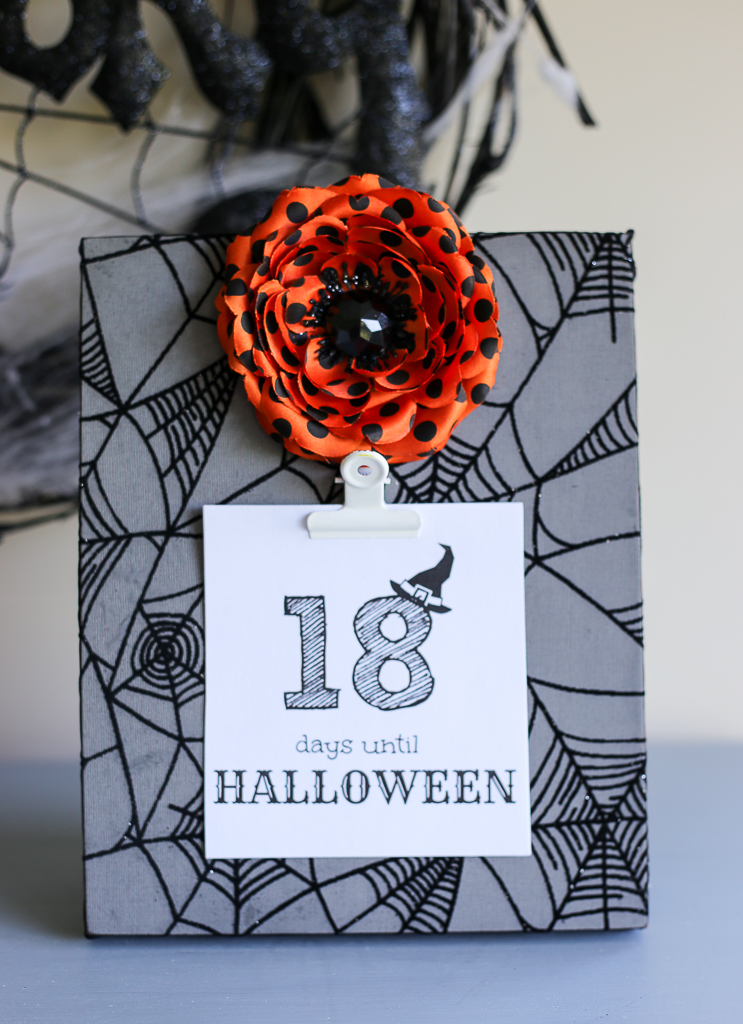 I used PicMonkey to make the countdown. They have such cute fonts and objects. Highly recommend.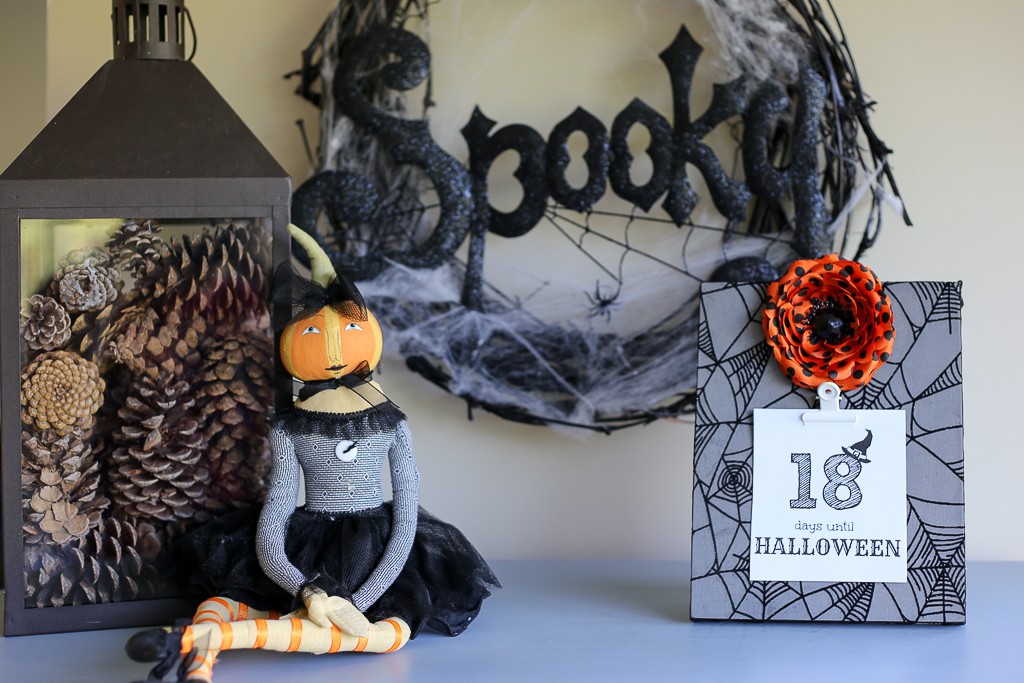 It's such an easy and inexpensive project! I think I spent $5.67 on it! Not bad, eh? I hope you enjoyed the project and this whole spooky series. I know I am! Thanks for letting me share!
Looking for some more Halloween inspiration? Perhaps you'd like some of my other projects!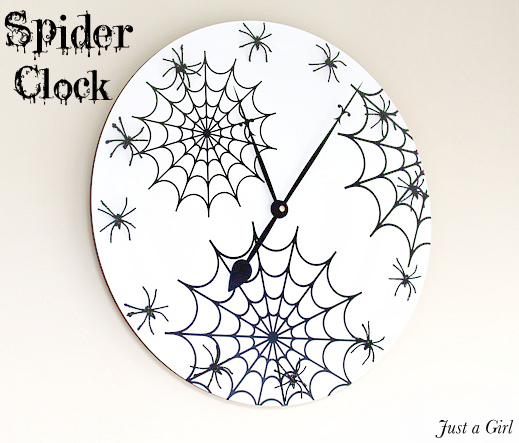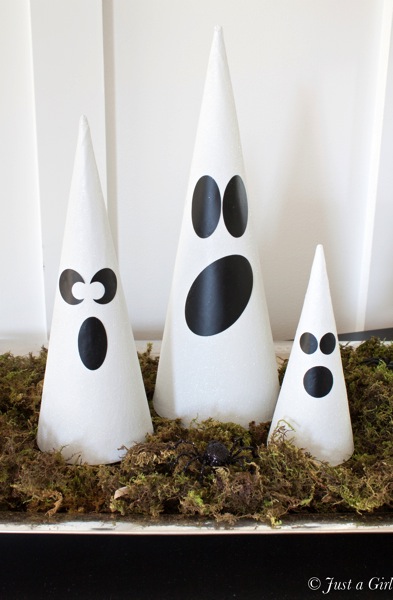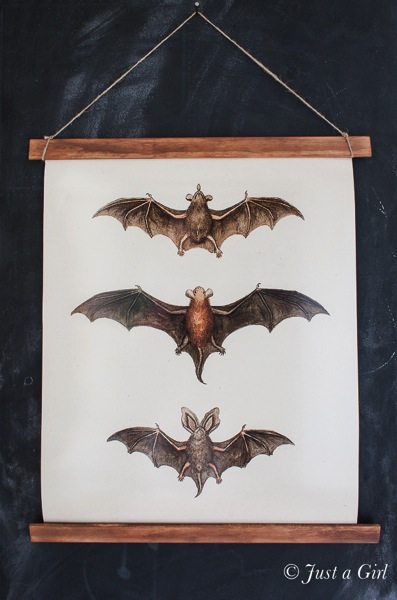 Visit Chris on her Blog : Facebook : Pinterest : Instagram
Here are a few more great Halloween posts you can find on Eighteen25: