and this week we want to share with you another idea for those costume photos.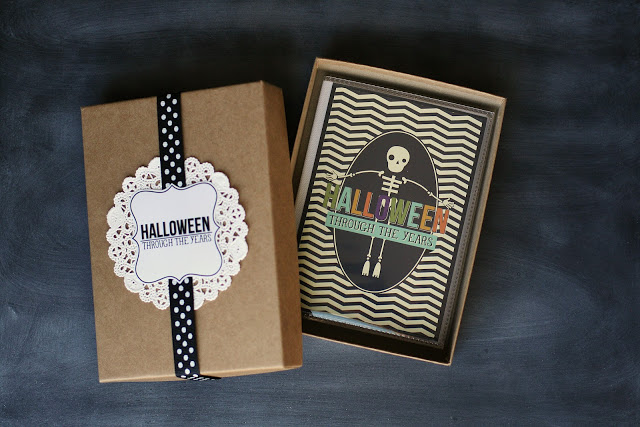 what you'll need
• $1 plastic 4×6 photo album (found this one at walmart)
• black cardstock
• 4×6 photos
• Halloween Through the Years 4×6 title page (download
HERE
)
• Halloween Through the Years 4×6 tag (from this download
HERE
)
• cardboard box
• paper doily
• ribbon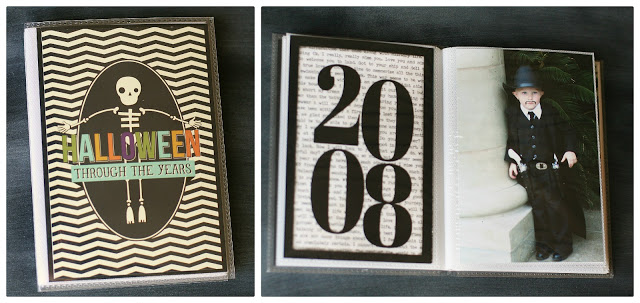 how to assemble the album
• back the title page with black cardstock, insert into the front of your album
• be creative and design some pages with the years on them (i used my
silhouette
to cut out my dates and backed with patterned paper and cardstock)
• or you can download the 4×6 date card HERE and attach those to the photos
how to assemble the box
• adhere your doily to the center of the lid
• wrap the ribbon around the lid and adhere to the inside
• cut around your tag and attach to the top of your ribbon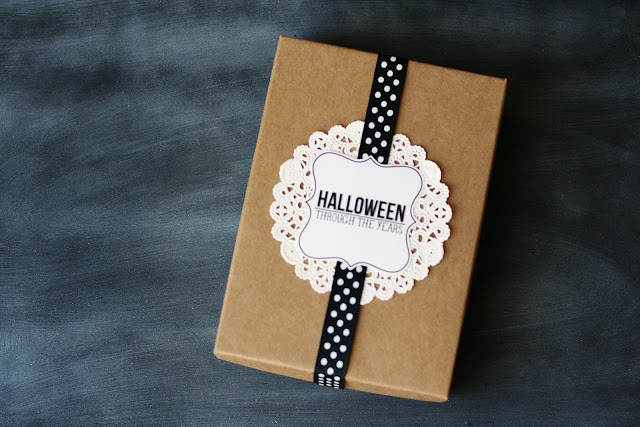 and now you have a safe spot for your cute little halloween photo album!
. . . .
this post is sponsored by: