Everyone will LOVE this Graveyard Dessert! It's one of my favorite desserts that I've given a fun Halloween twist to!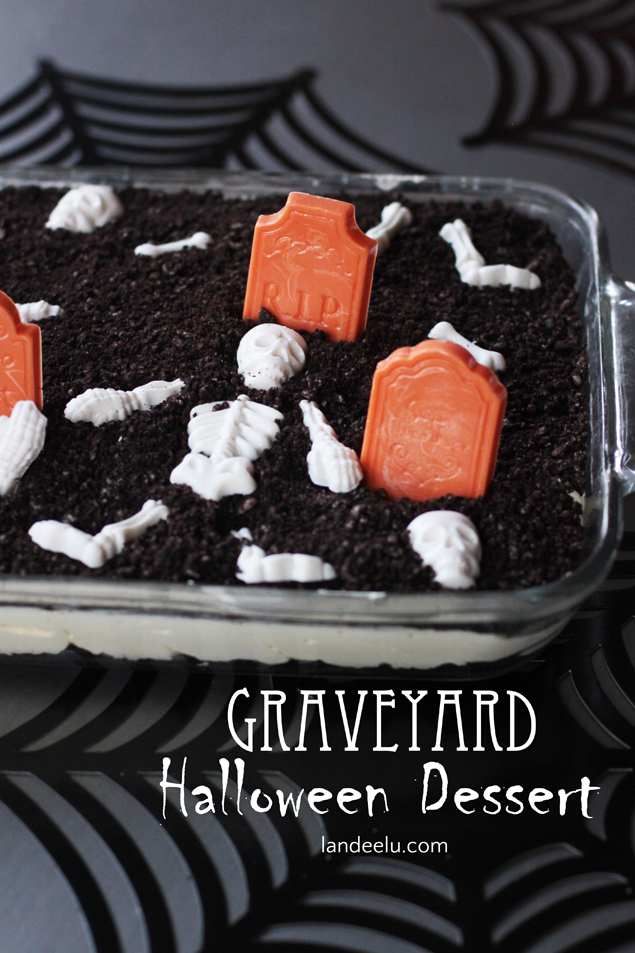 Hello fellow eighteen25 fans! I'm Landee from landeelu.com and I'm happy to be back as part of this awesome Spooktacular September event! I love Halloween! What I love about it is that it is super easy and fun to modify every day things for the Halloween season. Today I wanted to share my FAVORITE dessert of all time and, with a just a little more effort, I've given it a little Halloween twist!
This dessert would be awesome to have out at your Halloween party this year. A) It's amazingly delicious and B) it's stinkin' adorable! Who wouldn't want a cute little Graveyard Halloween Dessert to nosh on, right?
Graveyard Dessert Recipe
First of all, here is the recipe for the graveyard part of your graveyard Halloween dessert:
Ingredients:
1 large package of Oreos
8 oz. cream cheese (softened)
1 stick butter (softened)
1 C. powdered sugar
3 C. milk
2 pkgs. Instant vanilla pudding
1 t. vanilla extract
12 oz. tub Cool-Whip
Instructions:
Crush Oreos (I use my food processor with the small cheese grater insert) and put ½ into bottom of 9×13 pan.
Mix cream cheese, butter, and powdered sugar until smooth.
Add milk, instant pudding and vanilla and mix well.
Fold in Cool-Whip.
Pour mixture on top of Oreos in pan then cover top with remaining Oreos.
Chill until firm.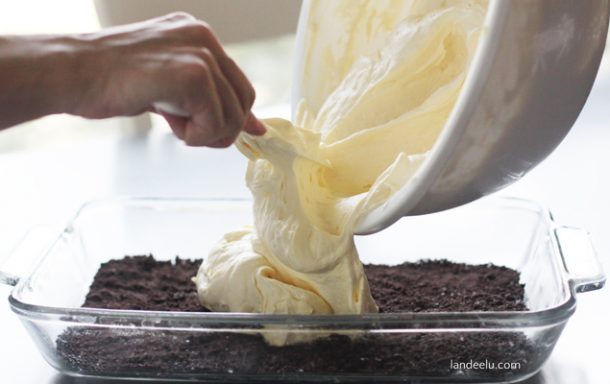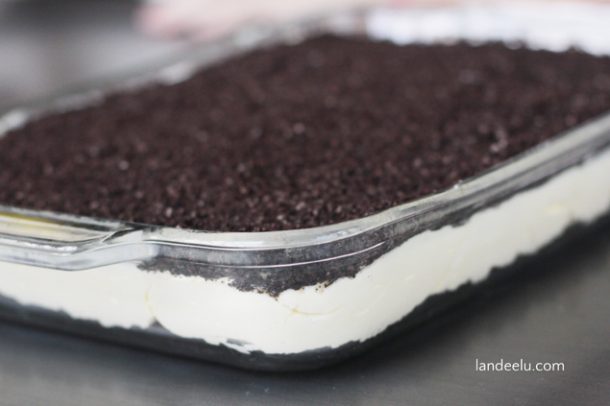 (affiliate links are included in this post)
While that is setting up in the fridge (just needs an hour or so), you can get crackin' on the skeletons and tombstones! You'll need these adorbs candy molds for the skeletons and the tombstones, candy melts and a piping bag or some other way to fill the molds with the melted chocolate.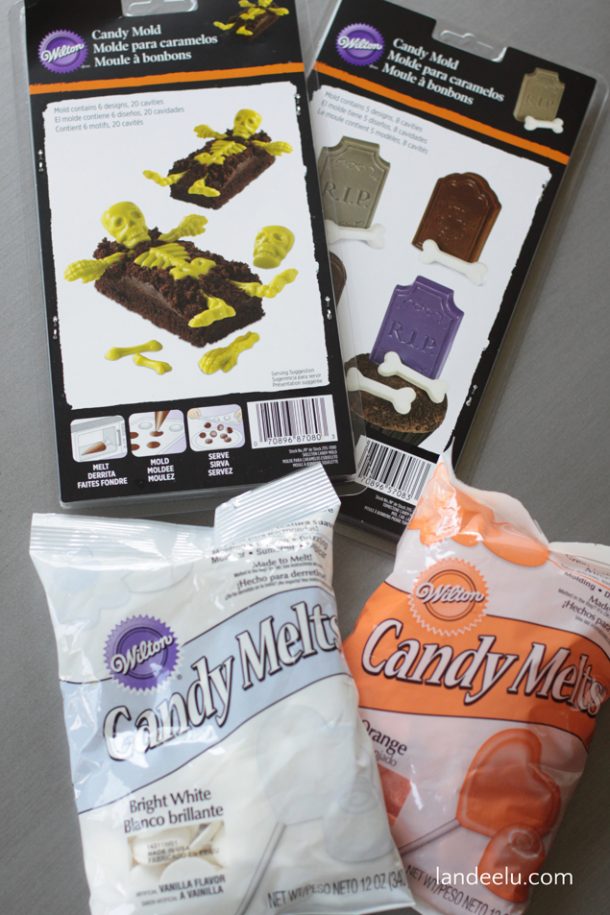 Simply follow the directions on the molds to crank out as many skeletons and tombstones as you'd like! They really didn't need much time in the fridge to set up before I popped them out.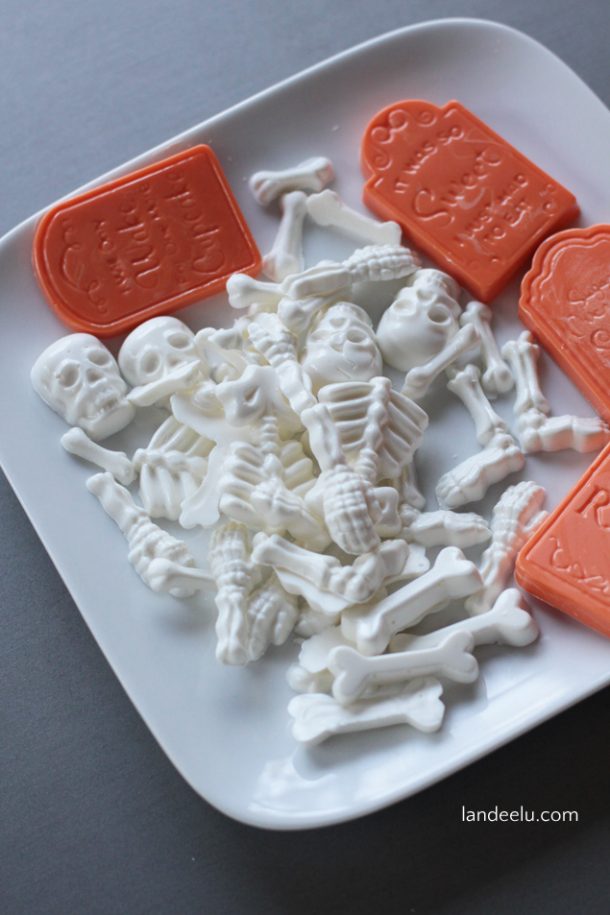 Then arrange your graveyard scene any way you'd like!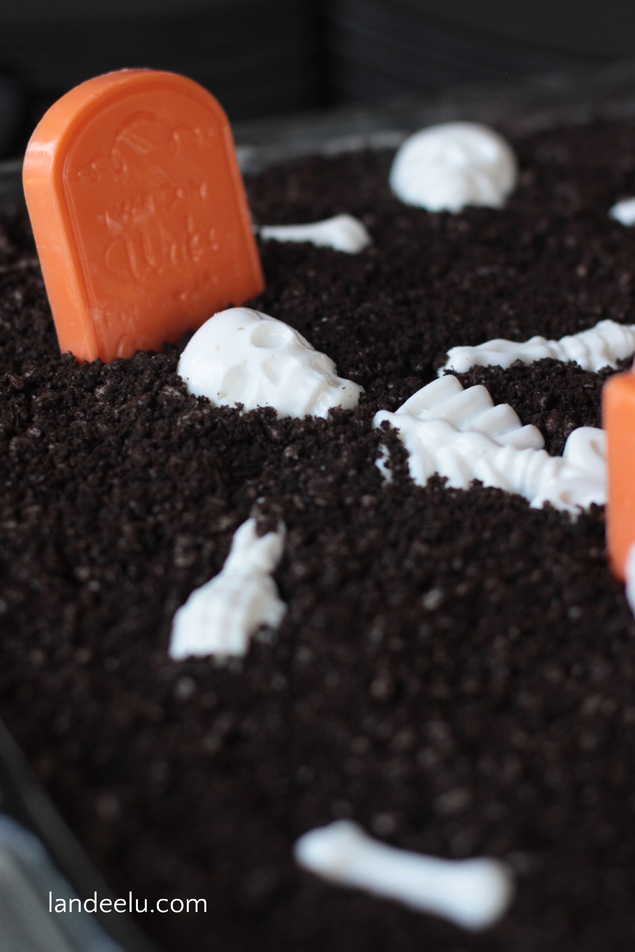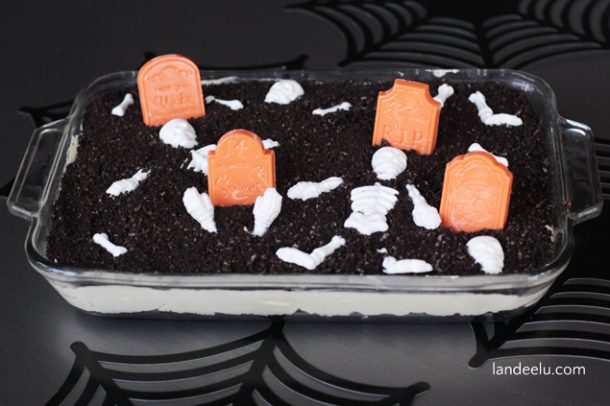 You could also cut out individual pieces and arrange a skeleton on top as well if you'd like.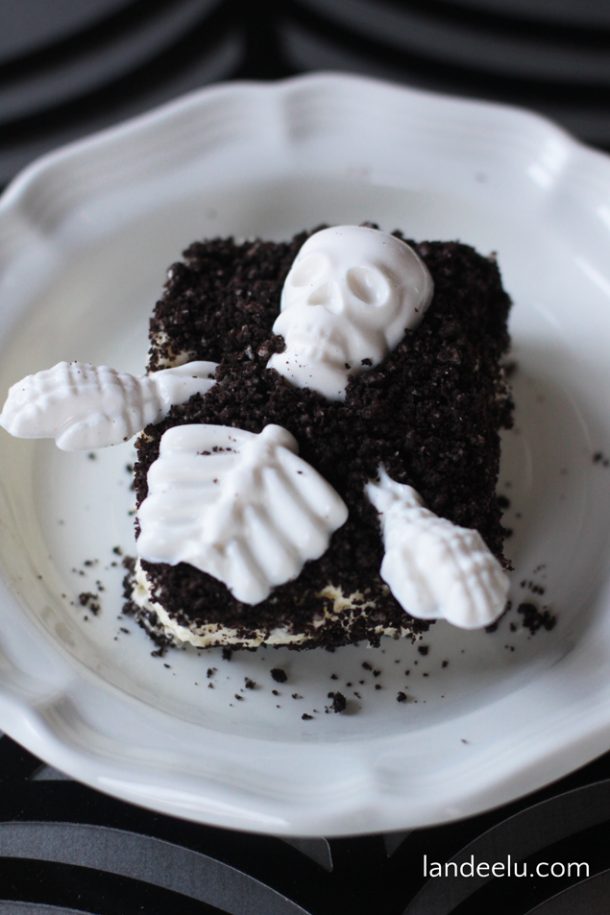 It's a fun and tasty Halloween dessert that everyone would love! Leave off the skeletons and tombstones and make this all year round too! Thanks for reading and Happy Halloween Creating!
Other projects from landeelu.com you might like this Halloween!