here's a fun gift any graduate is sure to love!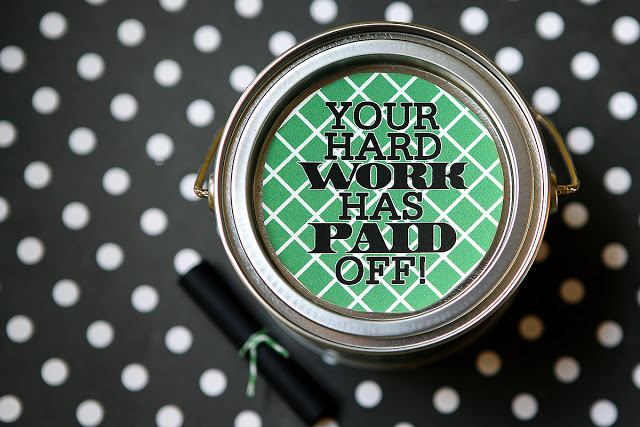 you'll need:
a clear mini paint can ( we found our at Michaels )
moola
the tag – download it
HERE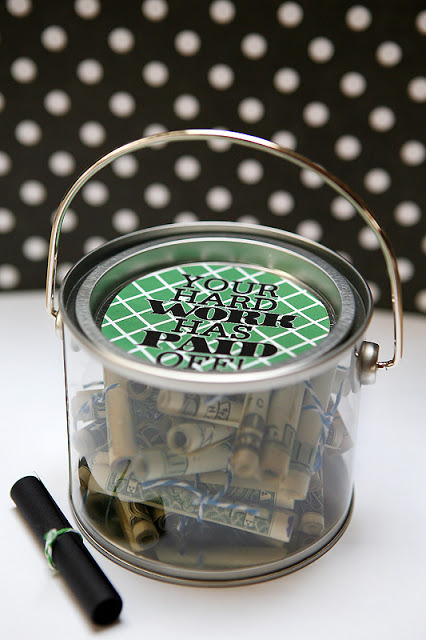 all you'll need to do is:
punch out your tag with a 3 inch circle punch ( or just trace around a cup and cut out )
then use glue dots to adhere it to the top of the can
and roll your moola and tie it with the cute twine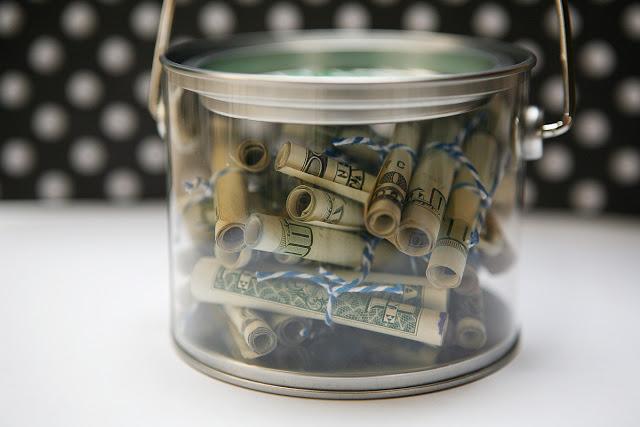 and you have a gift i'd be willing to bet… all Graduates would love to put to good use!!