Our Grandma Dee is celebrating her 80th birthday on the 1st of December. We'll be celebrating too, because we're so glad to have her in our lives. Our project today would be perfect for that special Grandma in your life. And the best part… you can throw it together for under $10.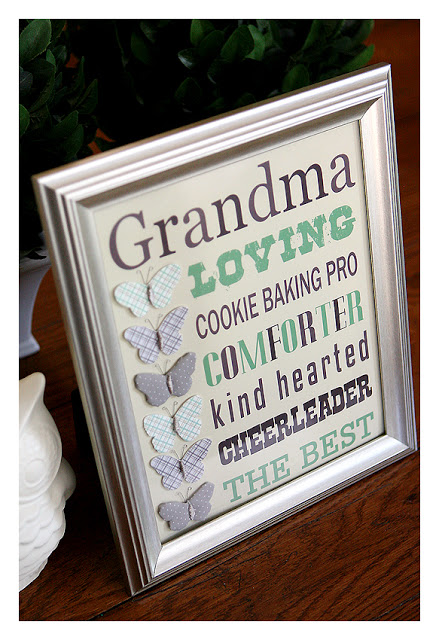 What You'll Need:
Silver frame from Wal-Mart – $3.00
8×10 (Download Grandma print) printed at Costco – $1.49
Martha Stewart butterfly stickers from Michaels – $2.49
Putting It Together:
Insert print in frame
Attach butterflies to the left of each description under (or over whichever you like better) the glass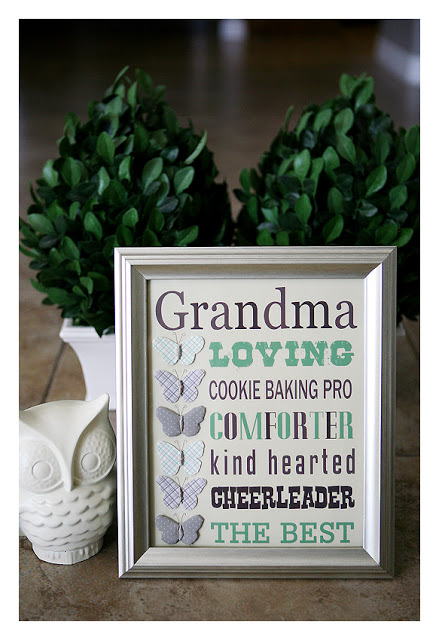 And that's it. Super easy right??