Here are some fun Christmas decorations we made using yarn.
First up….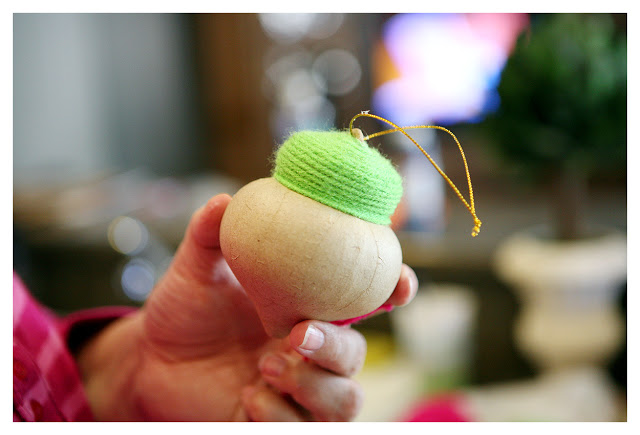 using paper mache ornaments, spread some glue (elmer's or martha's) onto the ornament in sections then wrap the yarn on top of the glue until the entire thing is covered.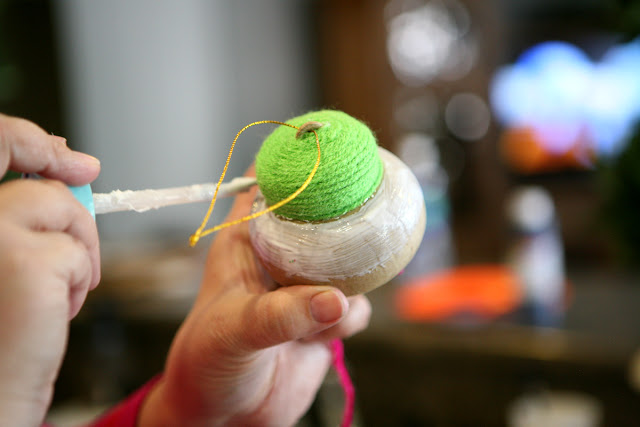 i think they are so fun. i will admit… a bit of a pain to make because of their shape though. 🙂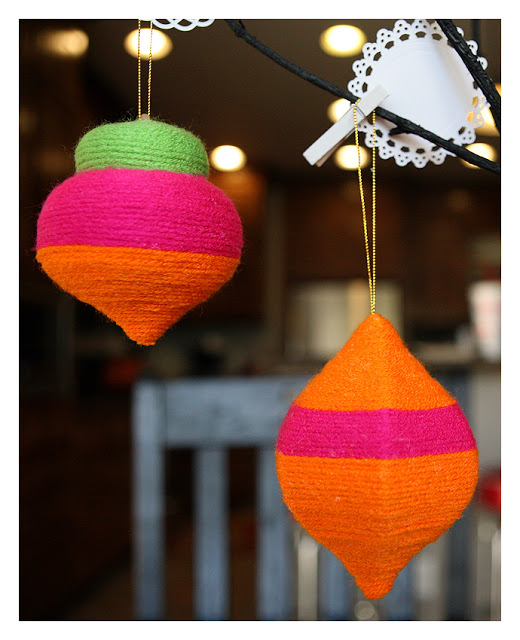 next up…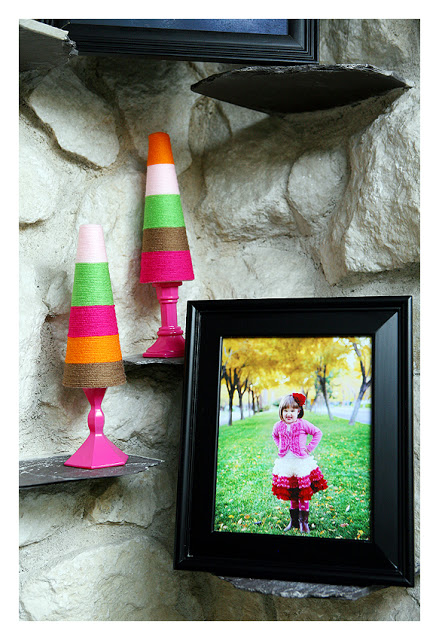 using styrofoam trees from the dollar tree, just dab some glue at the bottom of the tree and start wrapping the yarn around. no need to add more glue until you get to the end of that color. these are a lot easier to do than the round ornaments. make sure you start and end each color of yarn on the same side of the tree. place them on top of spray-painted candlesticks to add a little more spunk.
and of course there's a ton of colors to choose from in the yarn section. the color combinations are endless!