Hello friends!
Mandy with Mandy Ford Art & Illustration here, and I'm back this month to share another printable with you!
Oh my goodness I am loving this time of year even more than I usually do, and I'm especially looking forward to Thanksgiving. Everything about November feels cozy and relaxed, even amidst the to-do lists and busy days.
To celebrate all that's wonderful about this month, I created a hand lettered printable to remind us of all the things we have to be thankful for!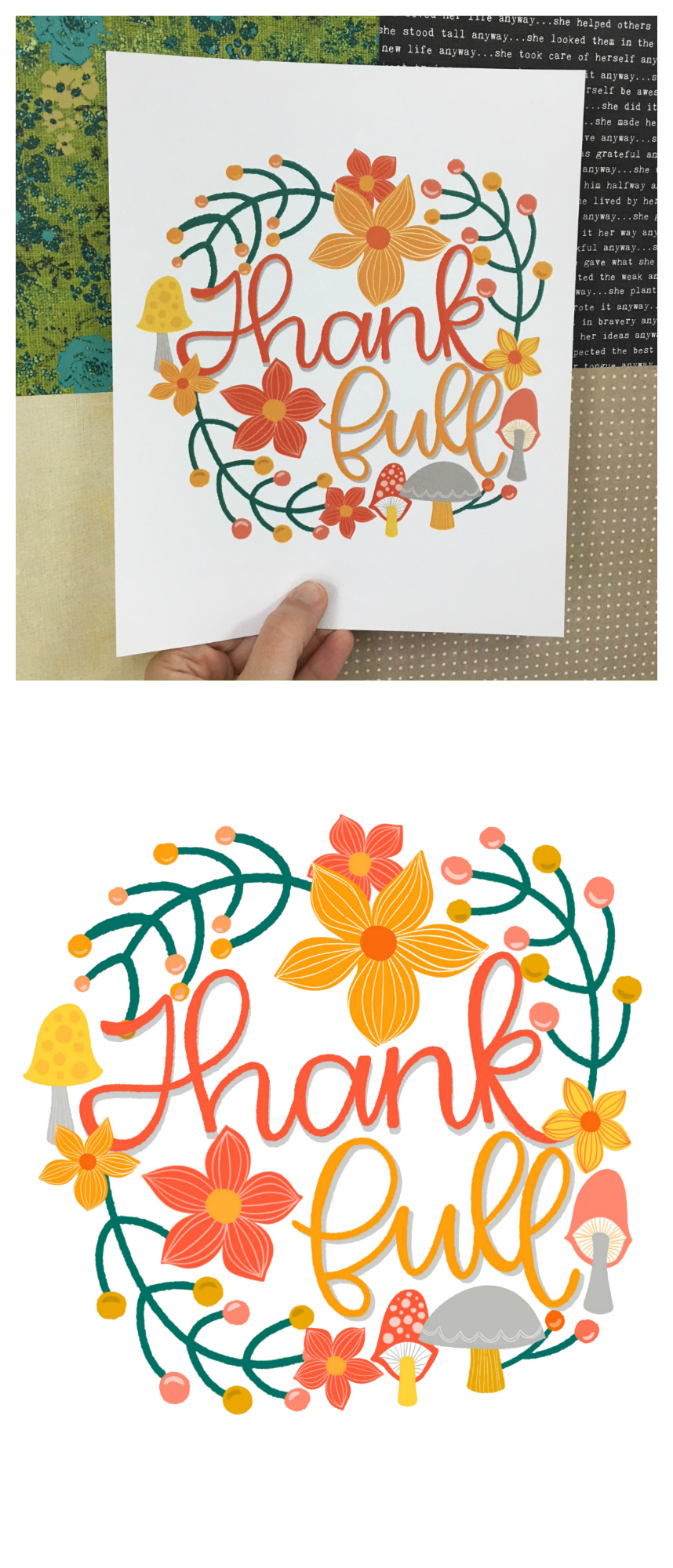 Download the 8×10 Thank Full print HERE. For personal use only.
You can use this print as a happy addition to your Thanksgiving decor, or it can be left up all year round!
I hope you enjoy it and have a cozy and relaxing month!
XO,
Mandy
Keep up with Mandy's latest artwork over on her Instagram @mandyfordart, and you can also grab free printables when you sign up for her email list over at mandyford.co!
Here are a few more fun Thanksgiving printables you can find on Eighteen25: