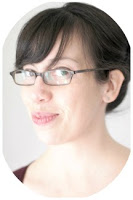 We have another Creative Team Member to introduce today. Please welcome Vanessa, from the delightful blog,
Tried & True
. We are pretty sure Vanessa is cooler than we'll ever be so we made her part of the team in hopes that some of her coolness will rub off on us. (we'll let you know if it works :)) Head over and visit her… you'll be happy you did.
________________________________________________________
We love almost everything about using cloth napkins in our house. Almost. They're great for the environment and for cleaning up the kids' big messes (aka: dinner!) The only downside has been that we don't know what to do with them when they're not in use or being washed. Usually they end up in a big, heaping mess on the kitchen counter, definitely not functional or cute.
So, in an effort to organize my life a bit, I thought I would hang some clothes pins on the wall for the napkins. Of course, I couldn't just end there, right? A little bit of paint and some extra small features…and now we have a customized place for each of our cloth napkins!
If you're going to make your own, you're going to want to do a few preliminary sketches. Just think about one or two primary characteristics of the person and simplify them. My husband has his standard plaid shirt on and I have a polka dot skirt. The boys are wearing t-shirts of their favorite superhero.
With a fine paintbrush, start painting in the details. Don't worry if they're not perfect, your napkins won't mind!
I like to use a toothpick for the eyes and polka dots. At the last minute I decided to paint the entire clothespin white but I kinda like how they look with the natural wood as well.
After the paint has dried completely, you can add a layer of varnish or epoxy to protect the image. I used Mod Podge Dimensional Magic to give it a nice thick finish.
Finish by disassembling the clothespins and with small finishing nails, attach the clothespin back to the wall. Reassemble and admire!
And that's all it takes to organize your cloth napkins! Hope you enjoyed this tutorial and thanks to the amazing ladies of eighteen25 for including me in their creative team!
___________________________________________________
and check out these great posts of hers….

_________________________________________________________
this post is sponsored by: