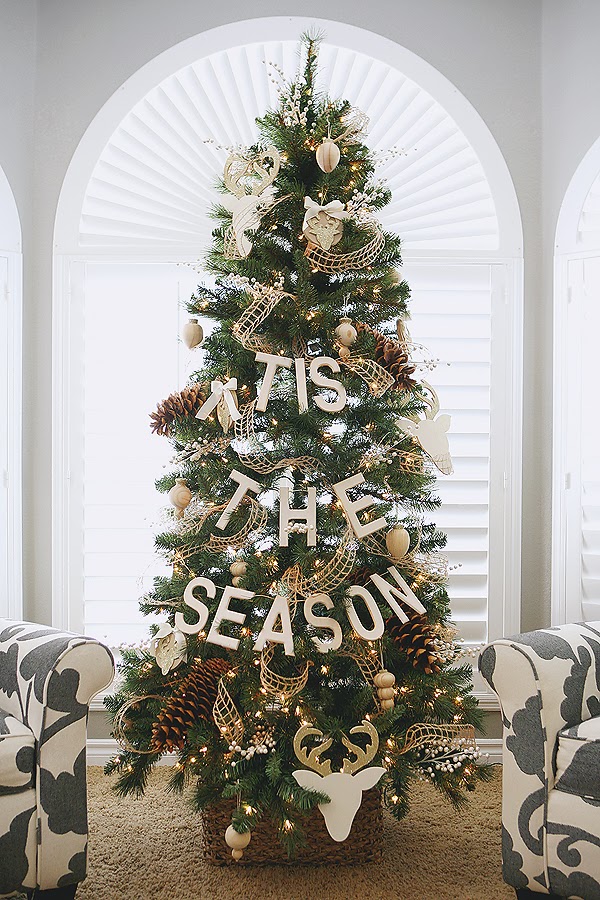 We had so much fun putting together our
Michaels Dream Tree
this year. We made or embellished almost all the ornaments and trimmings we used on it and had a great time doing it.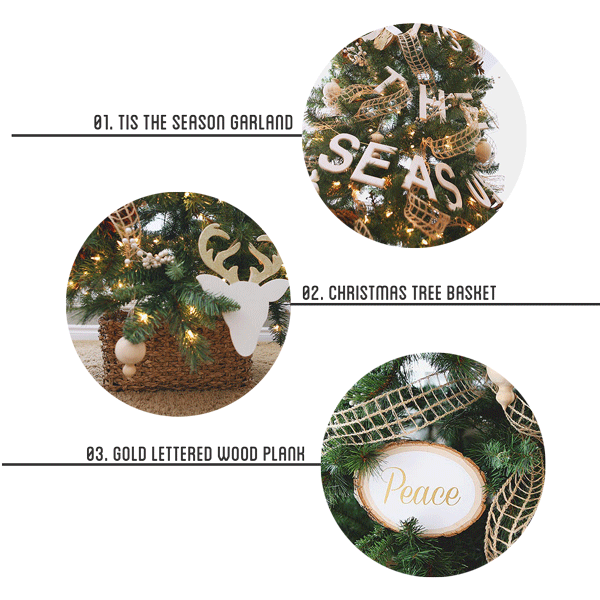 01. Tis The Season Garland
From the comments we received about our tree… the thing that most people seemed to really like was the "Tis the Season" garland. The good news is, it took less than 30 minutes to make!!
SUPPLIES: (all found at Michaels)
• wood letters
• gold elastic ribbon
• white paint and paint brush
• hot glue gun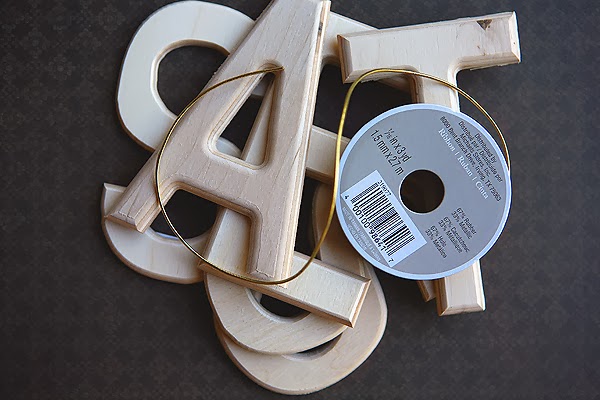 • we watered down our white paint and gave a quick white wash over our wood letters
• space out your letters and words how you want them
• use a hot glue gun to attach the gold ribbon to the backs of all the letters
• make a loop on the ends and tie a knot.
• hang!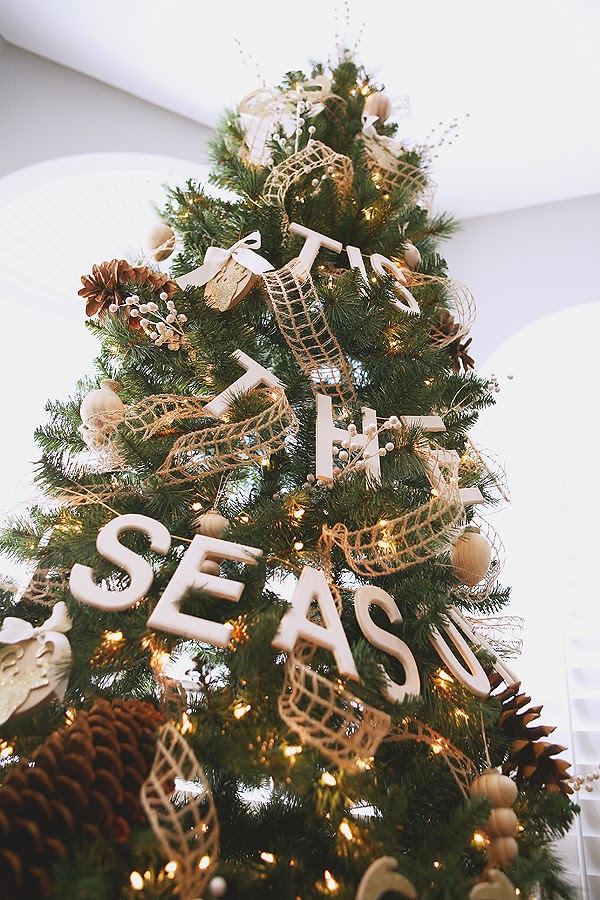 • • •
02. Christmas Tree Basket
One of my most favorite parts of this years tree is the basket we put it in!!
The hardest part was finding a basket that the tree stand would fit in, but once we found one we were good to go. We just placed it inside the basket and added the tree like normal. Then we took some burlap and put it around the tree to cover up the stand.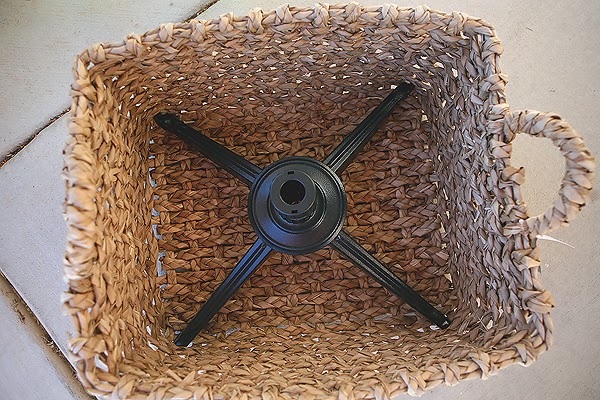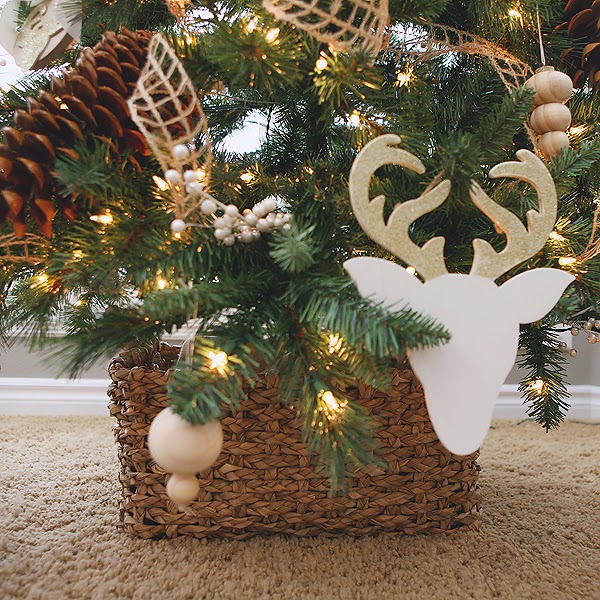 • • •

03. Gold Lettered Wood Planks
These wood planks seem to be pretty popular right now. So we had to find a way to incorporate them into our tree decor.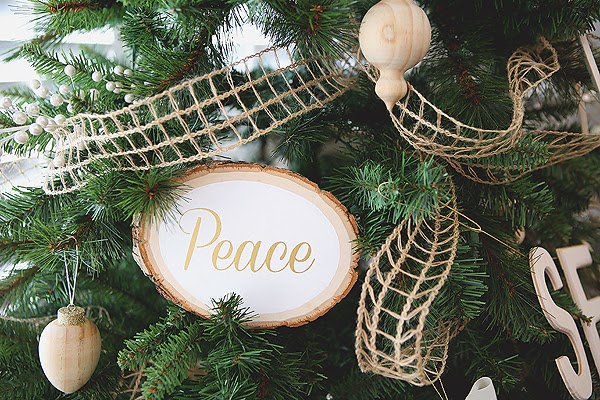 SUPPLIES:
• small wood planks
• white acrylic paint
• gold vinyl
• paintbrush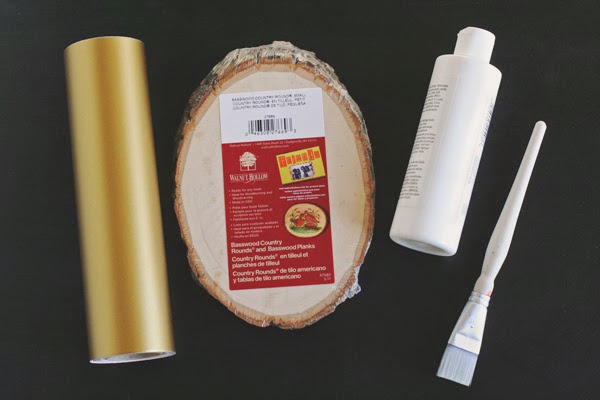 • Paint a white oval in the center of your plank
• Using our Silhouette, we cut some Christmas related words out with the gold vinyl, then used some transfer paper to adhere the words to our planks (font used :
Coneria Script
)
• Then we just nestled them in between the branches on our tree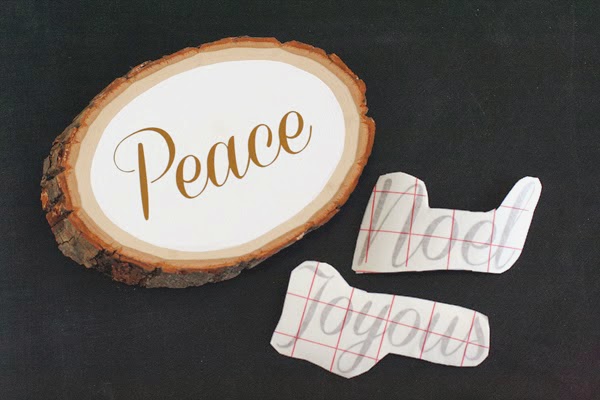 We'll be sharing how we made the rest of our ornaments soon!
Have you seen all the Dream Trees from this year yet?
Click
HERE
to visit Michaels Dream Tree Pinterest Board.
[Disclosure: This post is sponsored by Michaels – we were provided with a tree and a gift card – all thoughts and opinions are our own]