Hi friends! It's Laura from Destro Photography here and I am super excited to be participating in the amazing Spooktacular September event on the fabulous Eighteen25 blog. EEK!!! I am so excited!!! I absolutely love decorating for the holidays and Halloween is no doubt a fun one in my home. Today I am sharing how to make this simple DIY Jack-O-Lantern String Art Sign.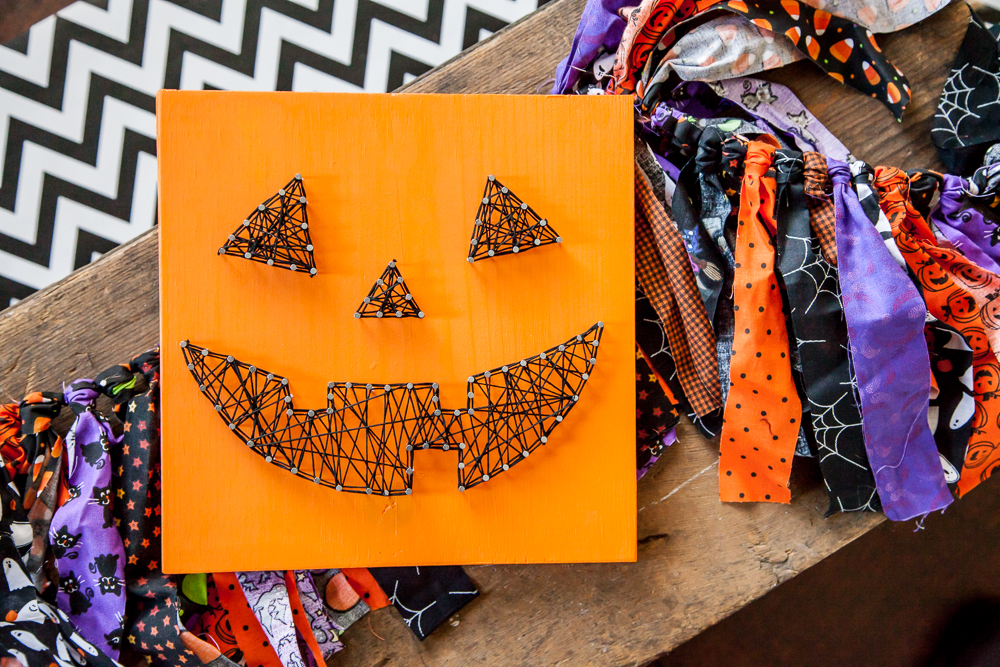 DIY Happy Halloween Sign
Here are the supplies you'll need:
Wood for sign (I used 9.25" x 9.25")
Orange paint (I used Martha Crafts paint in "Pumpkin")
Paint brush
Hammer
Nails
Black String (I used DMC Black #310)
Scissors
Step 1: Gather all your supplies and prep your wood.
Step 2: Paint your sign with orange paint and let dry completely.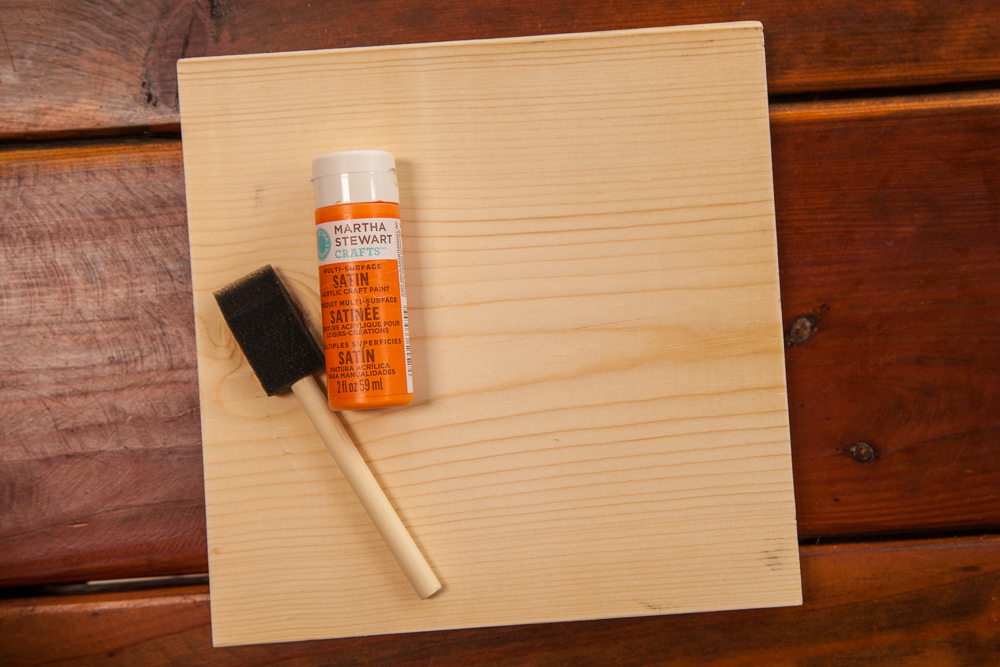 Step 3: When the paint is dry, you can print out the Jack-O-Lantern Printable and tape to the wood. (I used wash tape but regular scotch tape will work just as well.)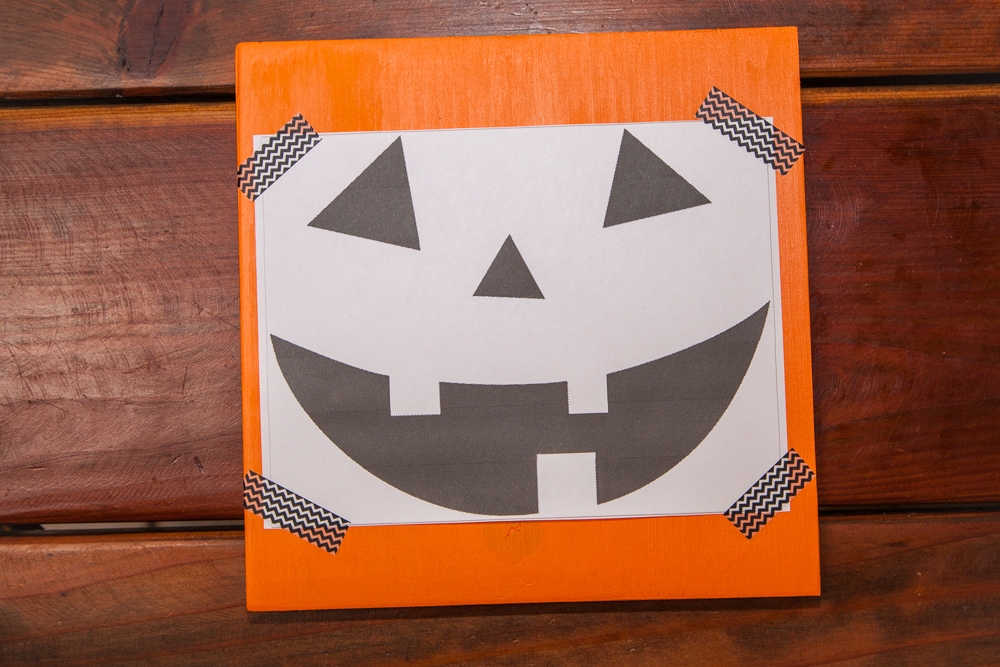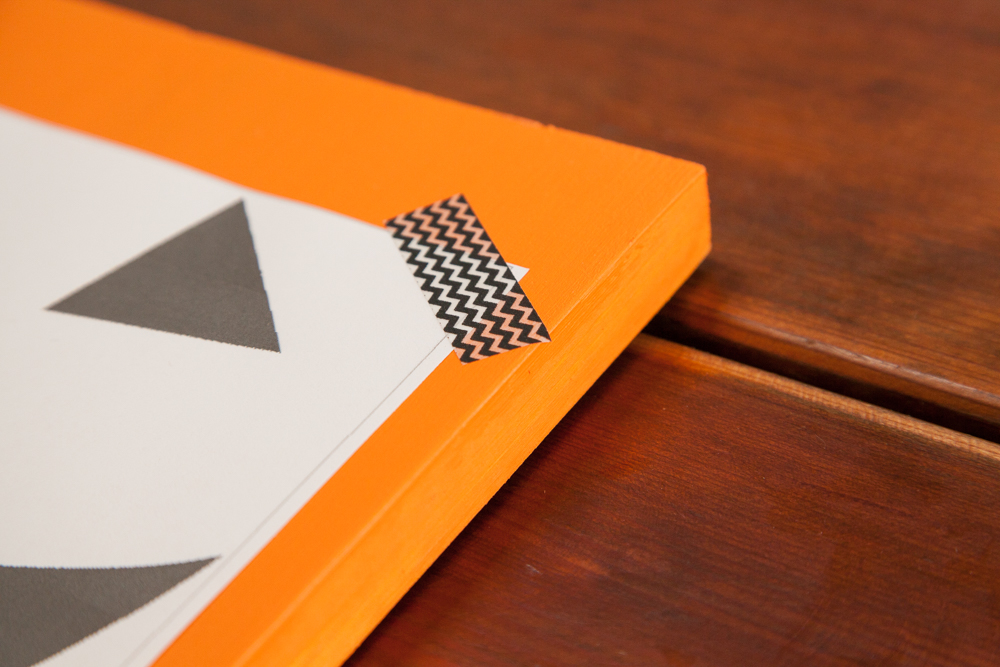 Step 4: Gather your nails, string and hammer. You will be using these quite a bit at this point.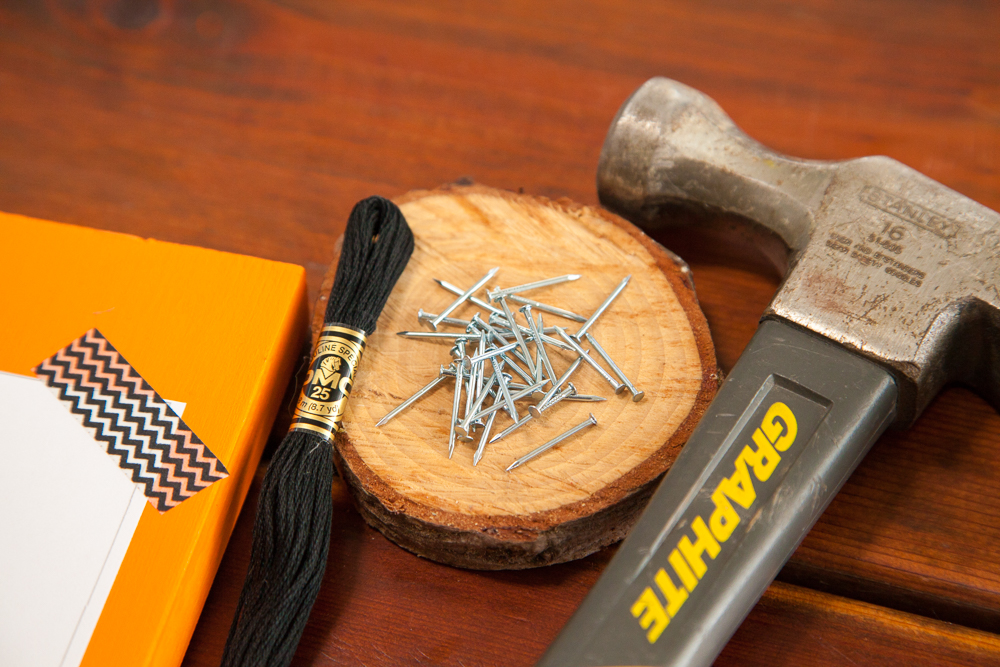 Step 5: Now here comes the fun and LOUD part! Hammer the nails around the perimeter of the eyes, nose and mouth.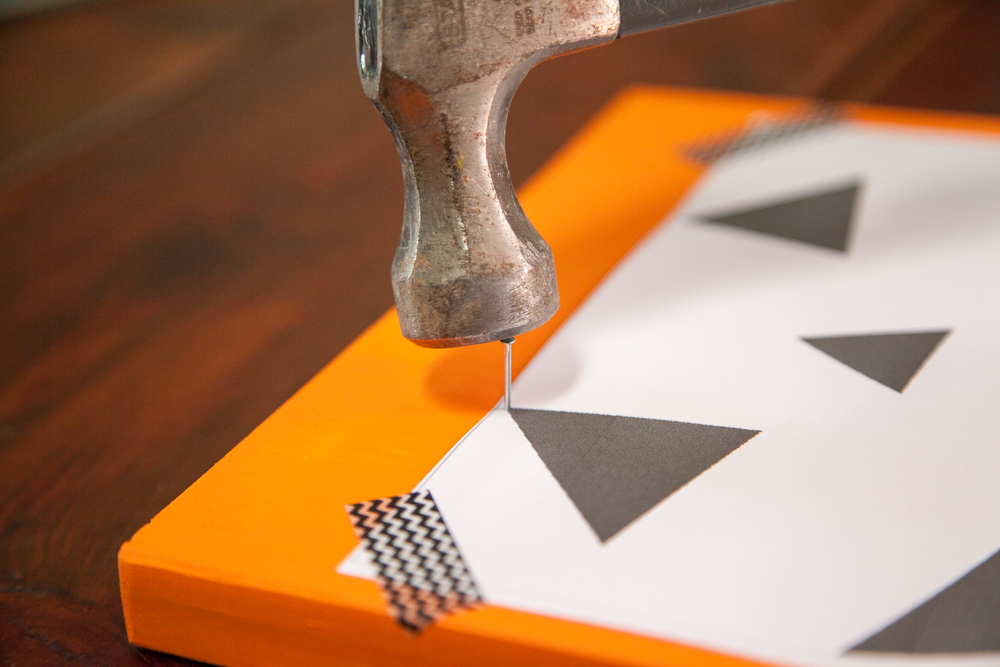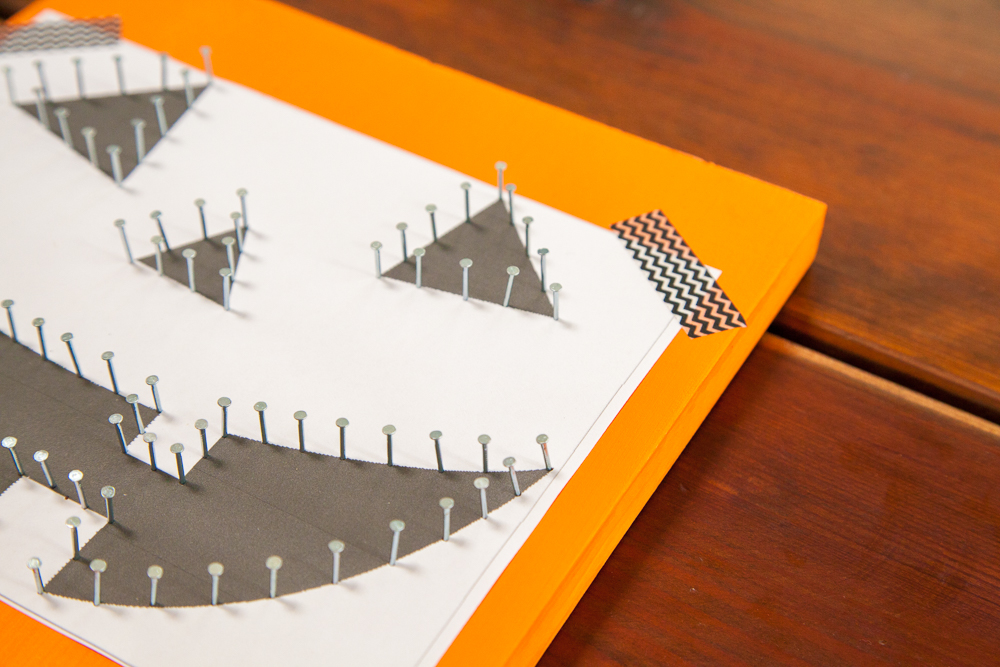 Step 6: Now that you have an outline of your creation with the nails, you will carefully take off the tape and tear off the printable paper. You may need to use tweezers or pliers to pull off the excess pieces around the nails.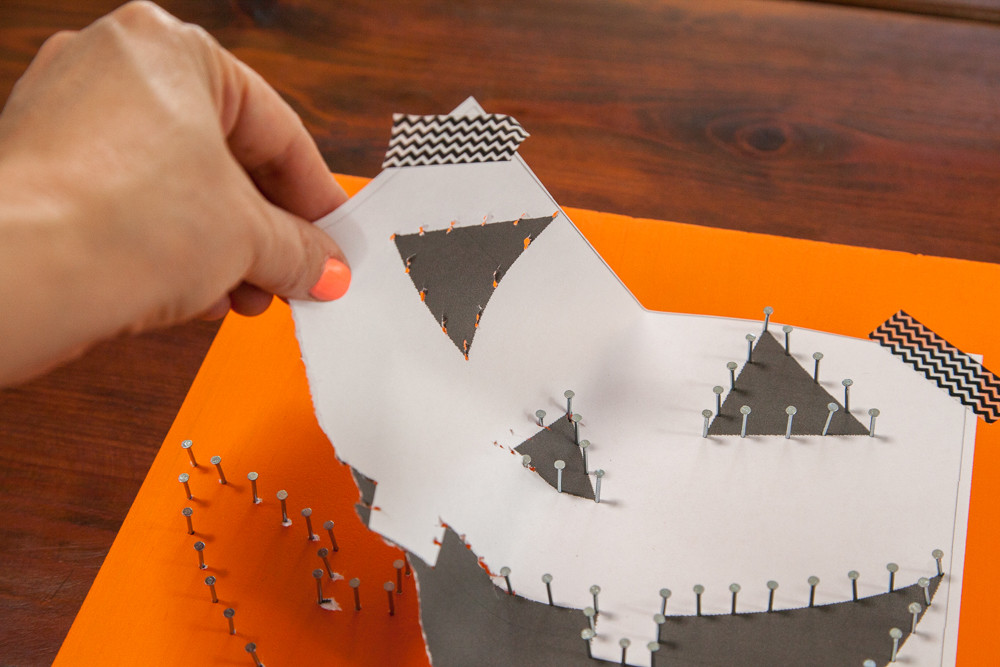 Step 7: The arm workout is now complete and now you are ready to start stringing!!! You will want to tie a know on one corner and wrap around reach nail once until you complete the outline of each separate triangle and mouth. For example, I outlined the first eye then randomly strung the string back and forth until the eye was completely black. I then knotted and repeated this step for the additional eye, nose and mouth.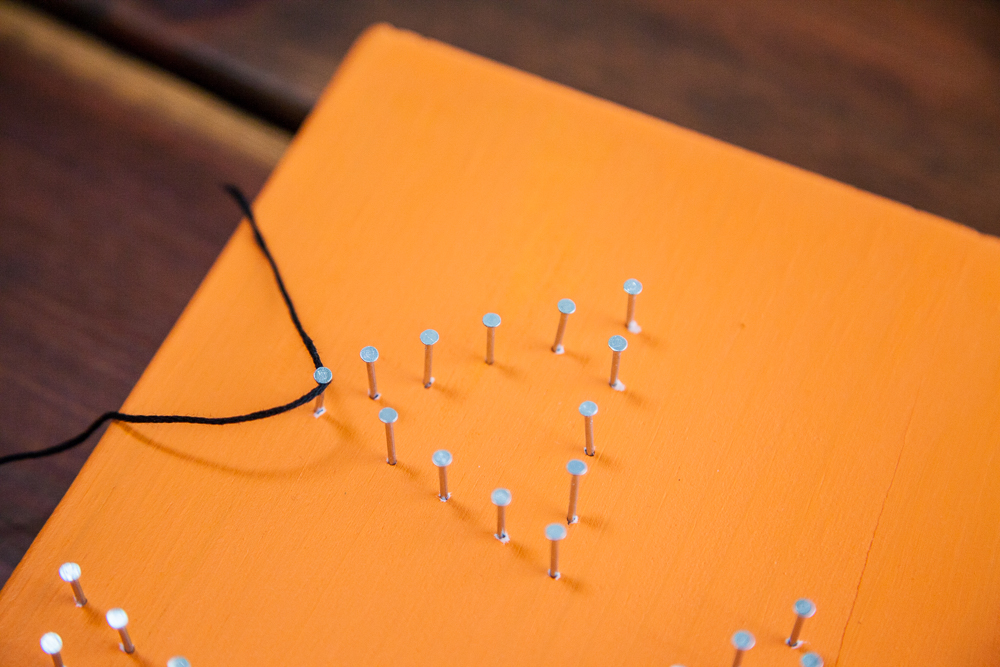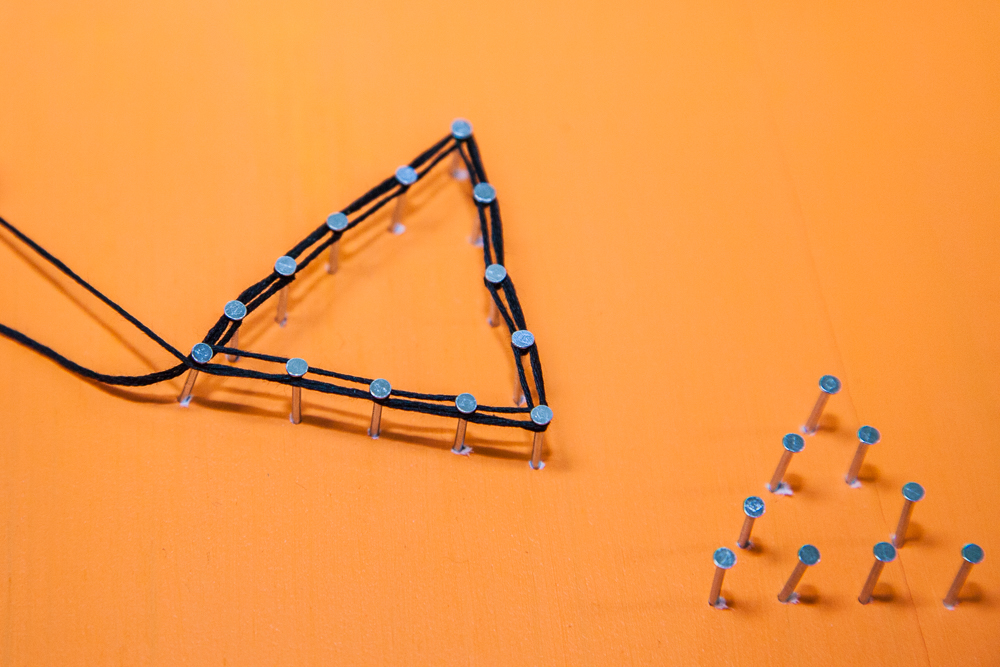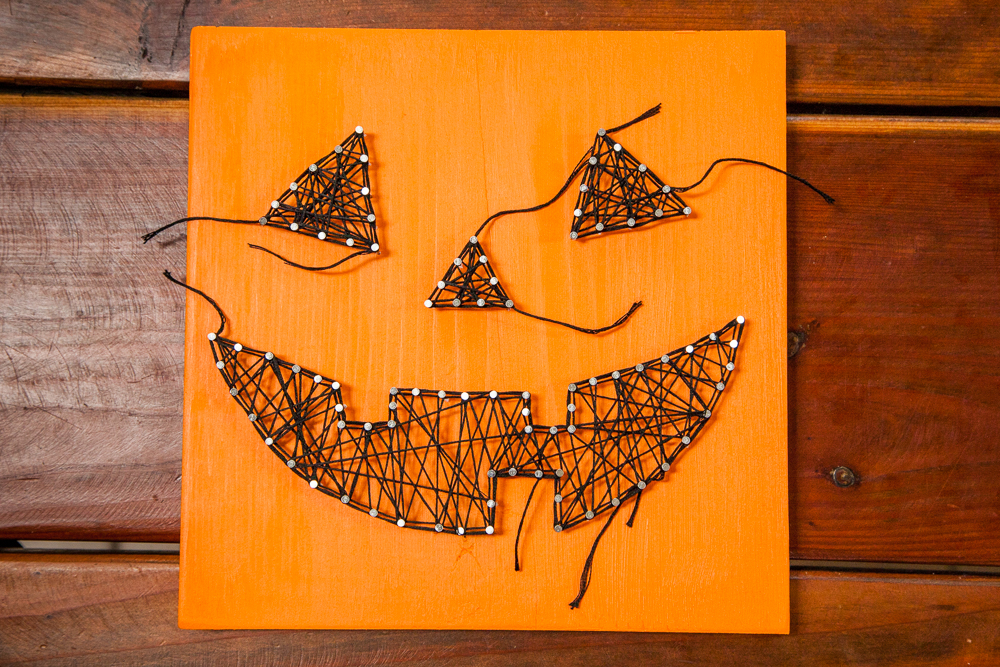 Step 8: Use your scissors to carefully cut the excess string. That's it! Now you have a spooktacular Jack-O-Lantern String Art Sign! Have fun decorating!!!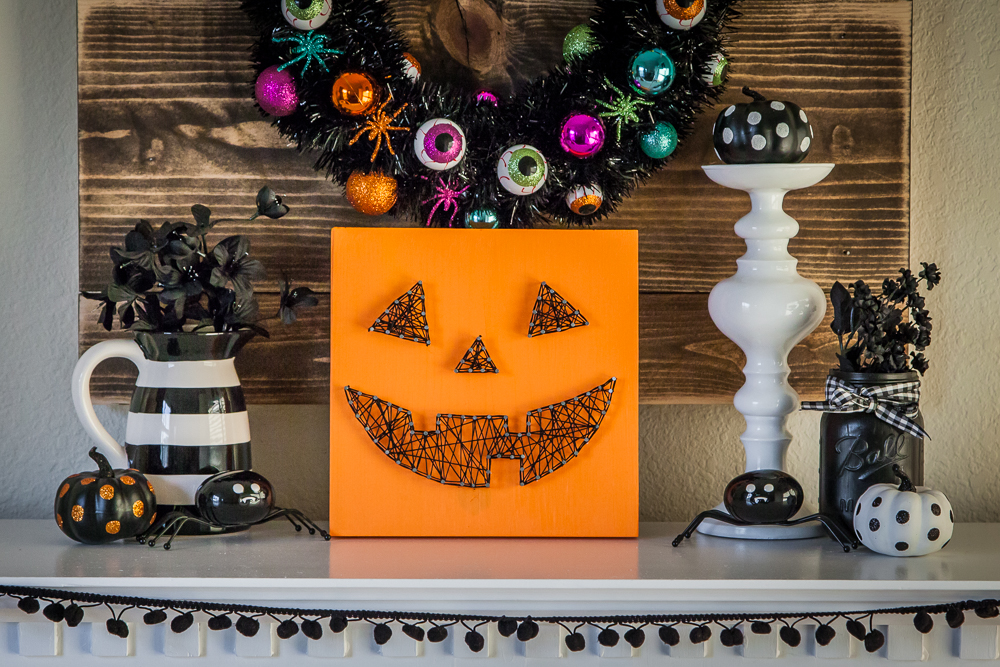 I love the traditional colors of orange and black but the possibilities of color combinations are really endless! Hope you'll share your creations with me!  Thank you Eighteen25 Gals for inviting me today!!!
Laura of Destro Photography is a lifestyle photographer who loves to make DIY decor and holiday crafts. She is also known for her holiday mantels and seasonal craft challenges she hosts on Instagram. You can check out her blog to say hello and check out her fun Halloween Mantel Ideas.


Visit Laura on her Blog | Instagram | Facebook | Pinterest
Here are a few more awesome Halloween posts you can find on Eighteen25: