yesterday we had some fun decorating bags!
and the best part is… there was absolutely no sewing involved!!
(since i have no clue how to work my machine)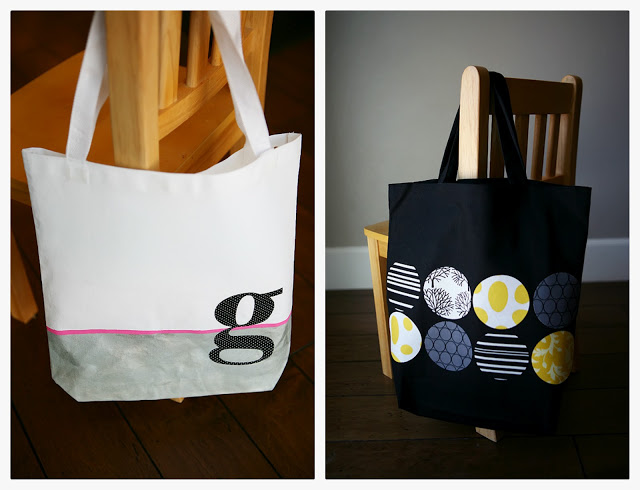 all you need is:
a premade bag. i've seen them at all craft stores.
coordinating fabrics
heat transfer clean cut fabric interfacing
paints, brush and tape. (if you make the bottom bag)

• cut a piece of interfacing about an inch larger than your design.
• iron the piece of interfacing onto your fabric for about 2 seconds (with the rough side of the interfacing on the back of the fabric).
• trim your fabric down to the same size of your interfacing.
• remove the liner from the interfacing, place onto your cutting mat (make sure you select the "fabric" setting).
• cut out your shape(s) and iron onto the bag for about 8 seconds.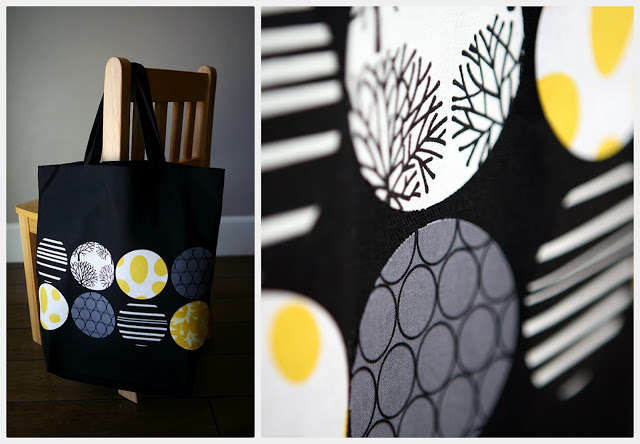 (for this bag, we cut out eight 3″ circles)
for this 2nd bag we added some color with paint!
we just taped off a section (yes we may have used precious washi tape since we were out of painters tape)
and painted the bottom section a shiny silver… then after that was dry, we taped off another section and added some pink! when that was dry, we ironed on our -g- we had cut out using the same instructions as above.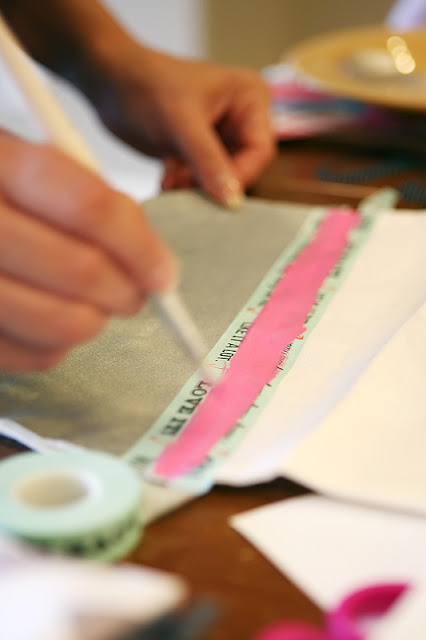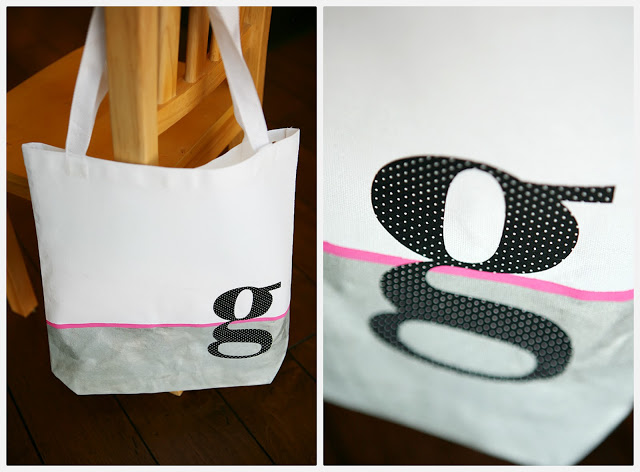 oh man… there are so many more ideas of how to decorate these bags swirling in my head now. good thing a girl can never have too many bags!
and if you missed it…
check out
THIS
post from this morning where we shared a great promotion
and are currently doing a giveaway for a brand spanking new Silhouette CAMEO bundle!!