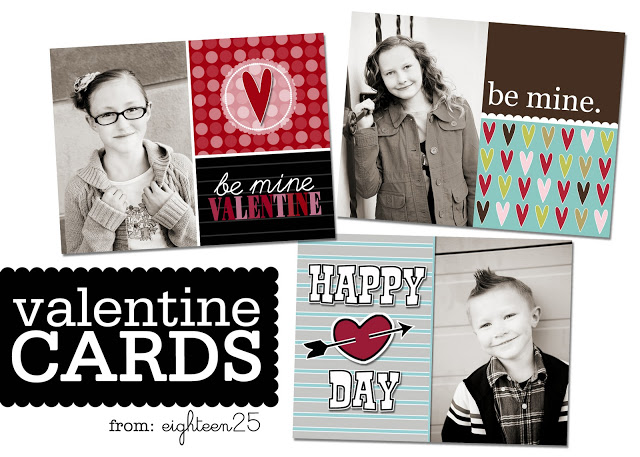 Valentines are even more fun to pass out when they have your picture on them. Right?
Well, maybe for the kids. haha.
All of them are 4″x3″ (so you can print 2 on a 4″x6″)
They are png files, so just open them up in your photo editing software…
Place your photo on the layer beneath…
(or on top if that's easier)
flatten the card and move to a new 4×6 file.
(refer back to
this post
to see how this is done)
* * * * * * * * *
and check back tomorrow for a fun idea using these cute little valentines!