We are so excited to be teaming up with JOANN again to bring you today's post. Our Charming Vintage Christmas Tree turned out so sparkly and pretty and we hope you love it!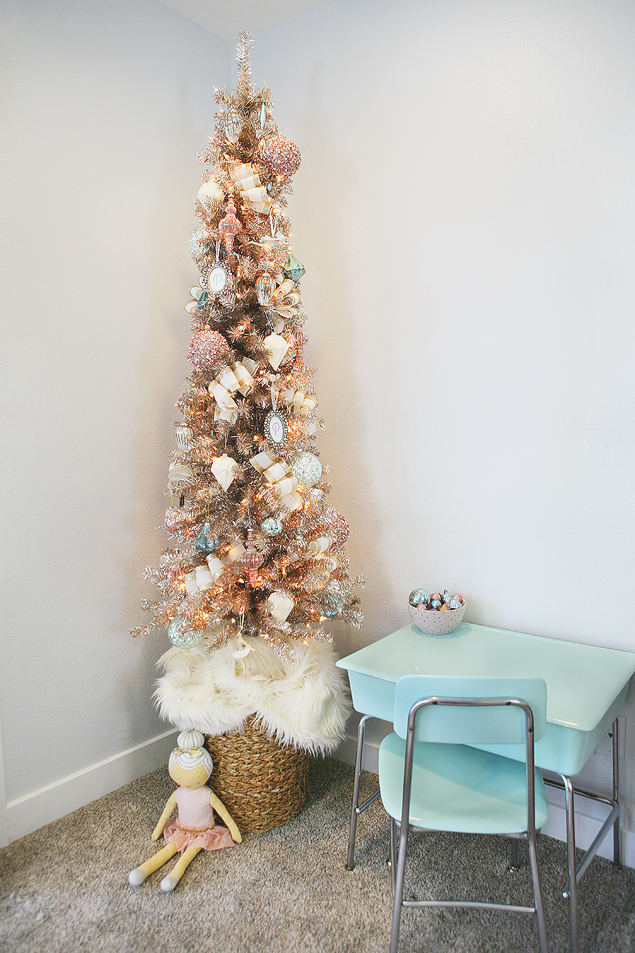 The most magical thing happened at my house this year. My kids each got a Christmas tree in their bedrooms. This year we are trying to savor every moment of the Christmas season and drifting off to sleep with this glow is the perfect way!
We've been stalking the Christmas aisles at JOANN and fell in love with their Holiday Charm Collection. I have a thing for matching my tree with the decor I already have in the room. They were the perfect colors and just darling enough for my two littlest girls.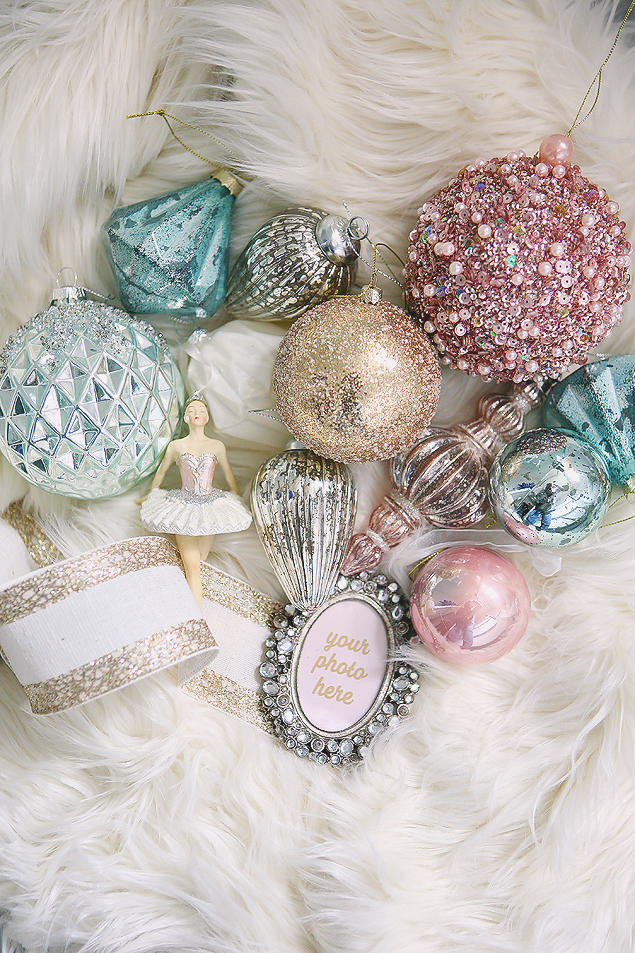 Here's what we decided on: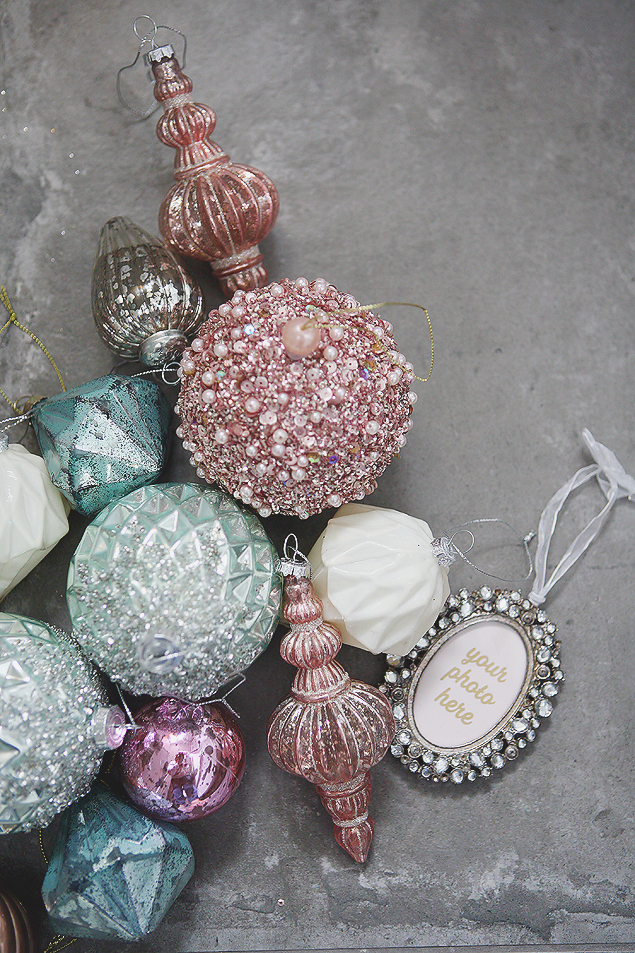 Aren't they all just beautiful? Even though they are glass ornaments, I wasn't too worried since they have a plush carpet in their room. We haven't had any problems so far.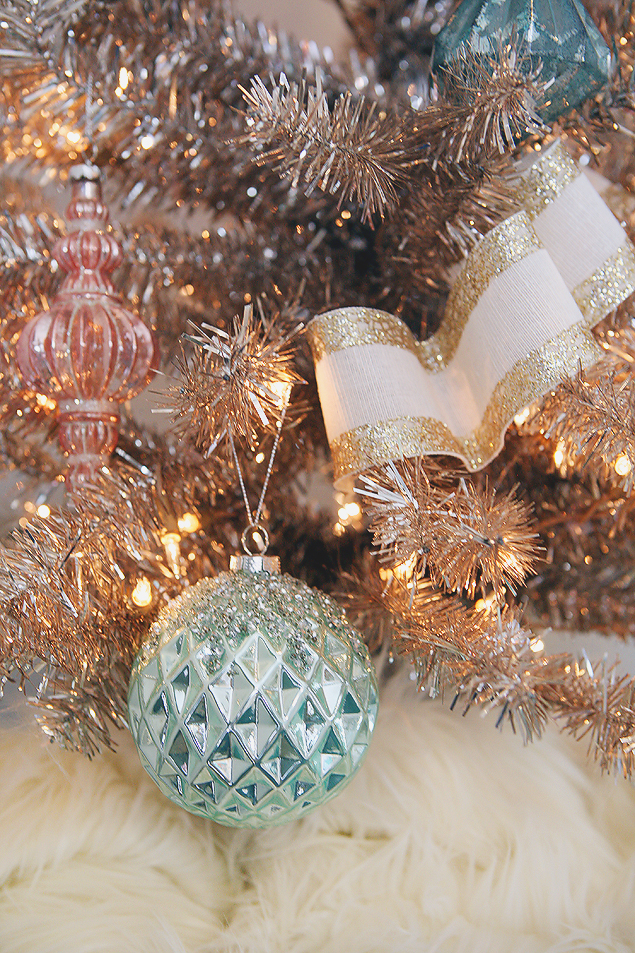 Everyone has a different approach to decorating their tree but here's how we did it.
We were easily able to set the tree stand right on top of the basket. This basket was sturdy enough to hold the tree in place without any wiggling. This gave the tree some extra height and we love the texture that the baskets adds. We picked out the prettiest faux fur from JOANN and wrapped it around the tree stand covering any parts that might be sticking out. It added so much to the look we were going for.
Then, we got to the decorations. Always start with the biggest decorations first. I did the large pink balls and then the blue ones. Then I alternated the colors back and forth to insure everything was spread out just right.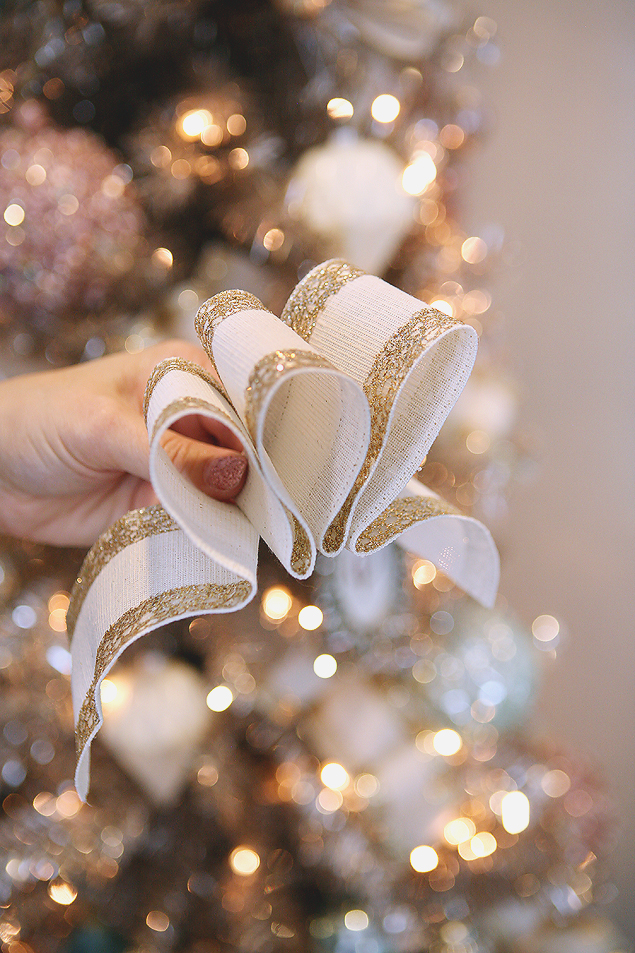 Then we filled in the empty spots with ribbon. We cut strips about 14-16″ and folded them back and forth making a faux bow. Pinch it at the bottom and stick it wherever you have an empty spot. Then, open it up a bit to make it look full. It reminds me of old fashion ribbon candy.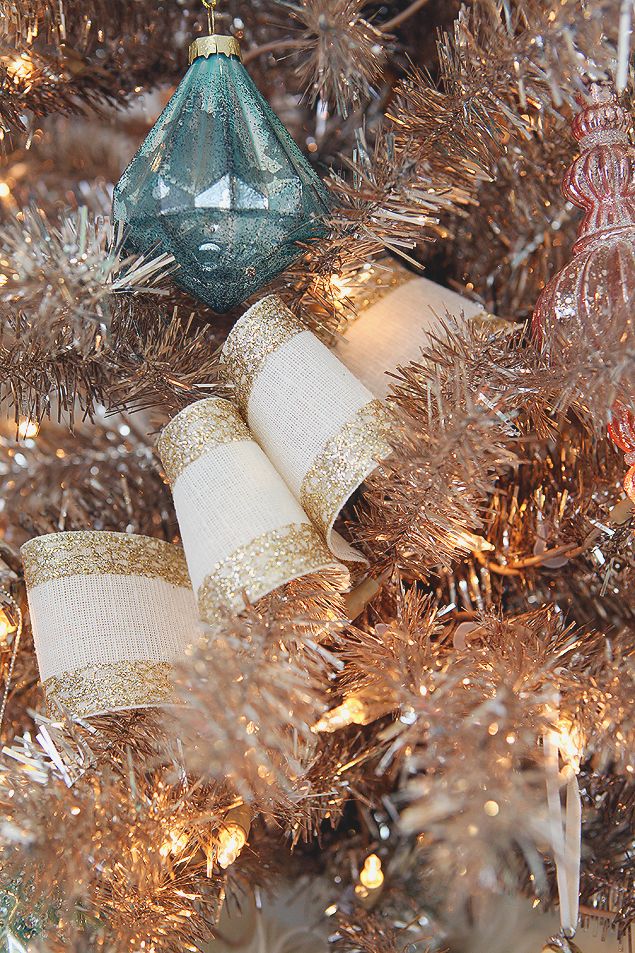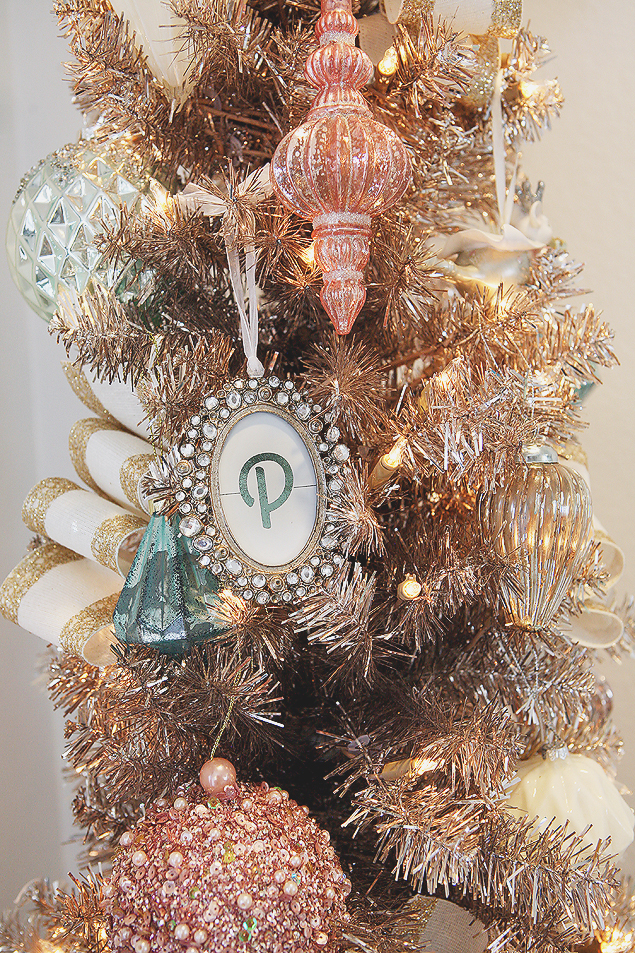 Both of my girl's names start with a P so, we printed off their monogram and ran it through the Minc. We used shiny foil in pink, blue and gold and it was the perfect addition to the already perfect little frames. It was such a simple way to add some personalization to the tree.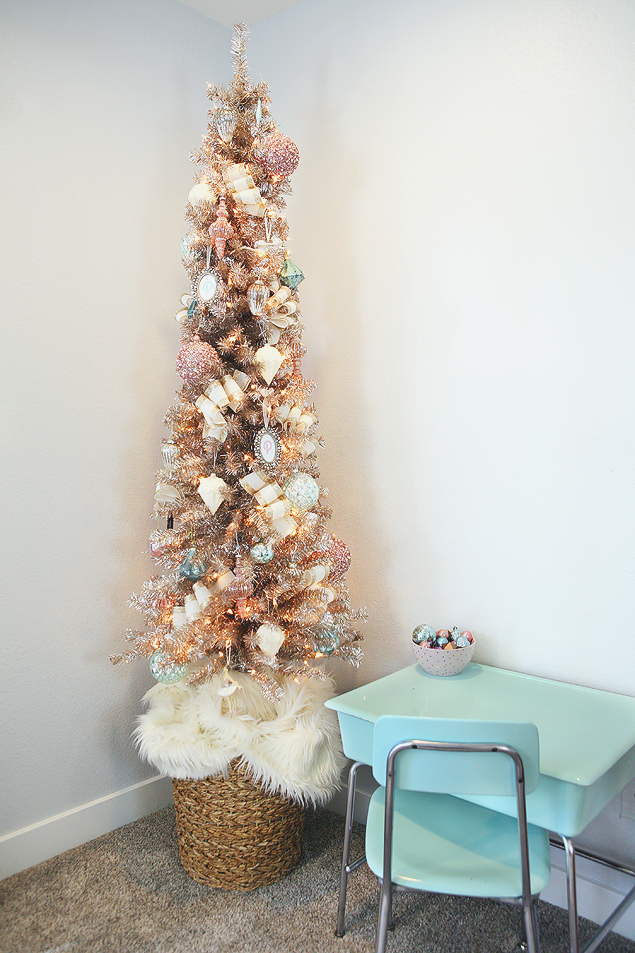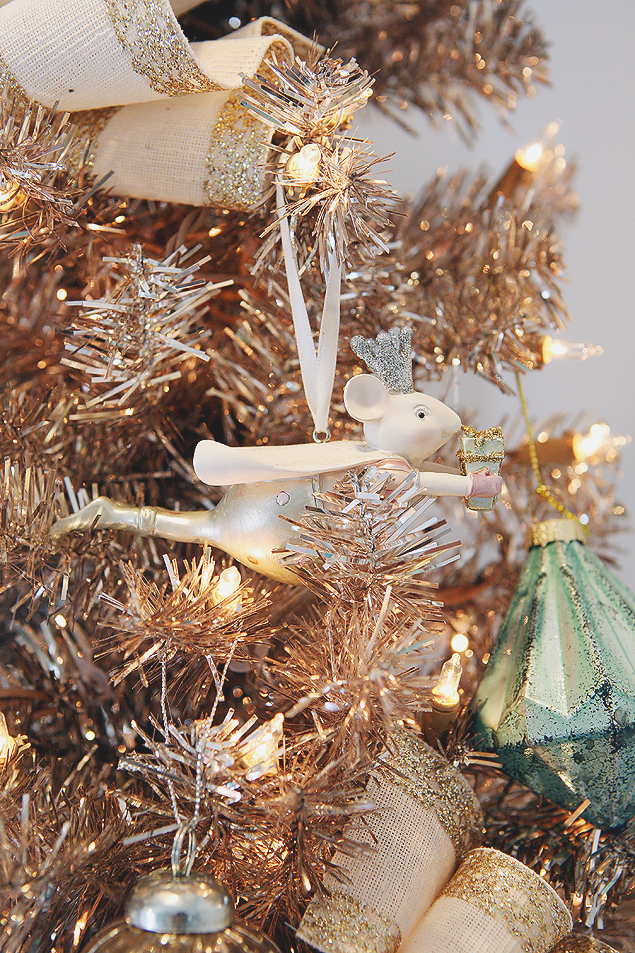 This little mouse is so sweet and the only mouse I'll allow in my home. (Beside's Mickey…of course.)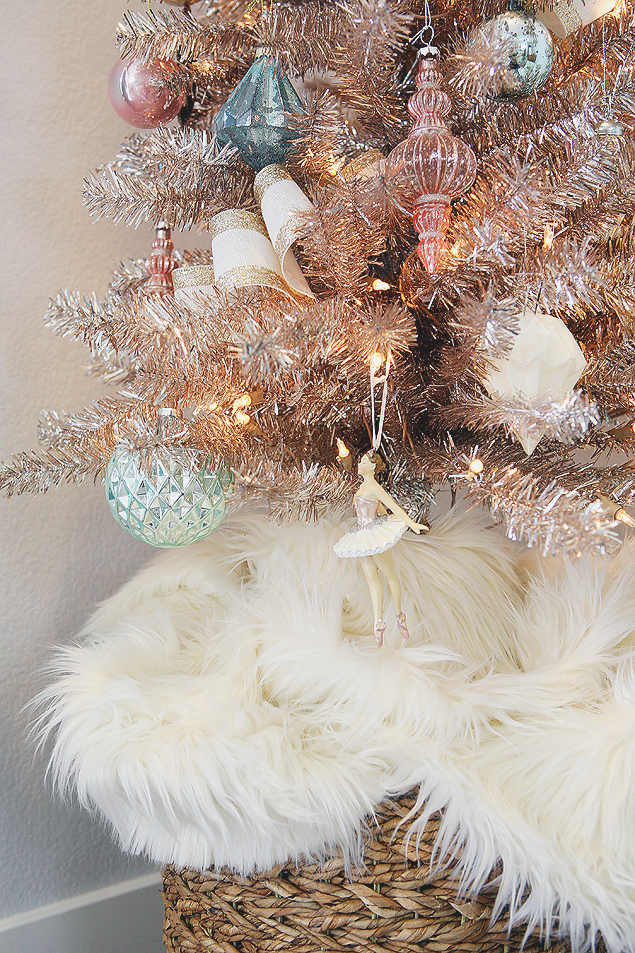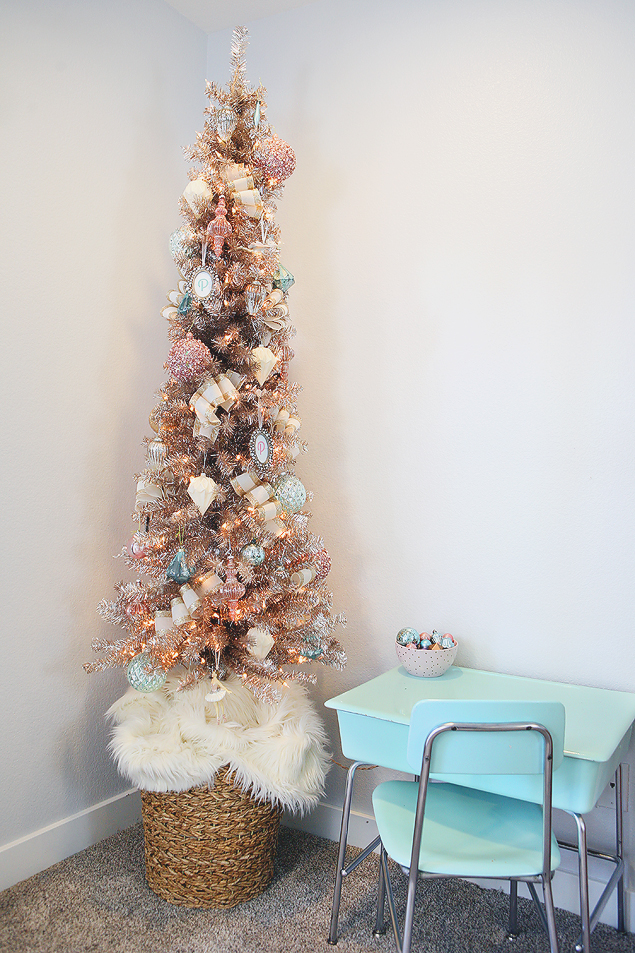 I'm so happy with how it all came together and they are so happy to climb into their beds each night. Which is a huge plus!

This is a sponsored post written by me on behalf of JOANN. As always, all opinions are my own.