Hi everyone, I'm Tisa Jackson from Just My Little Mess.  Today I would like to share with you a way to keep your business cards beautifully organized.  DIY style!
When I attend conferences, I come home with the most amazing, creative, beautiful business cards. They come in different shapes and sizes.  Papers range from heavy card stock to triple thick. Some edges are even amazingly colored.  I wanted to find a way to keep all the cards neat and organized, no matter the size or shape.  I'm so excited, let's get started.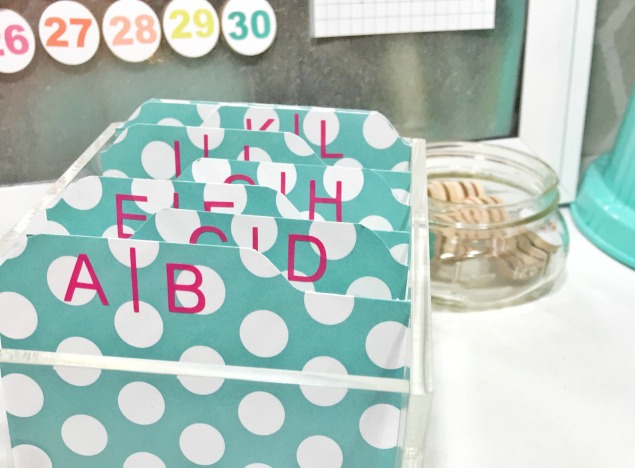 To get started you only need a few things:
– Square or Rectangle Container – I used an acrylic box I had on hand
– 12X12 cardstock
– Paper Trimmer
– 1-2-3 Punch Board by We R Memory Keepers
– Business cards
– Alphabet stickers
First thing, measure your container.  My container measured 4.25 inches wide and 3.5 inches high. With a paper cutter, I cut my card stock into 4X4 squares and these fit into my container perfect.  I then used my 1-2-3 Punch Board to create tabs.

To make the tabs, place a piece of card stock on the "bow guide line', and then just punch.  Next, slide the card stock over to the 3 inch mark and punch again.  Remove the excess with your paper cutter and just add letters to the top of each tab and add business cards.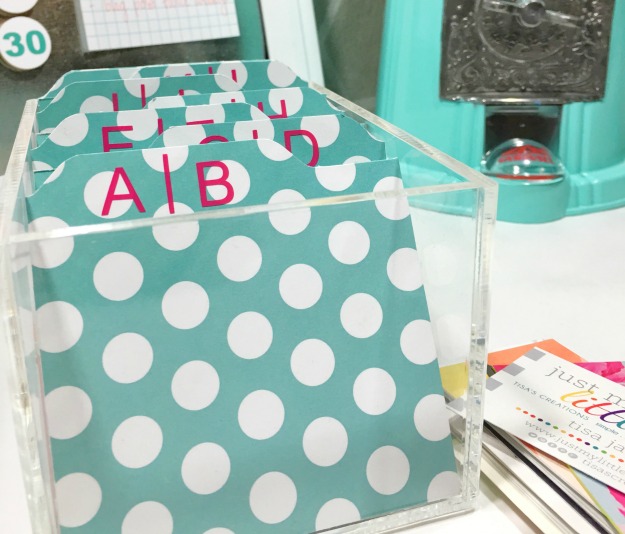 ---
and check out these other great posts of hers…