Hello Eighteen25 readers! I'm Megan the owner and designer at Short Stop Designs. I create FREE printables for all occasions, whether it be decorating your home, or a gift tag to go along with your party favor or gift. I'm an Army wife, and a mom to two adorable, active boys. When I'm not chasing my two boys around, or housework, you'll find me working on a new project for you to print off or spending time with my family.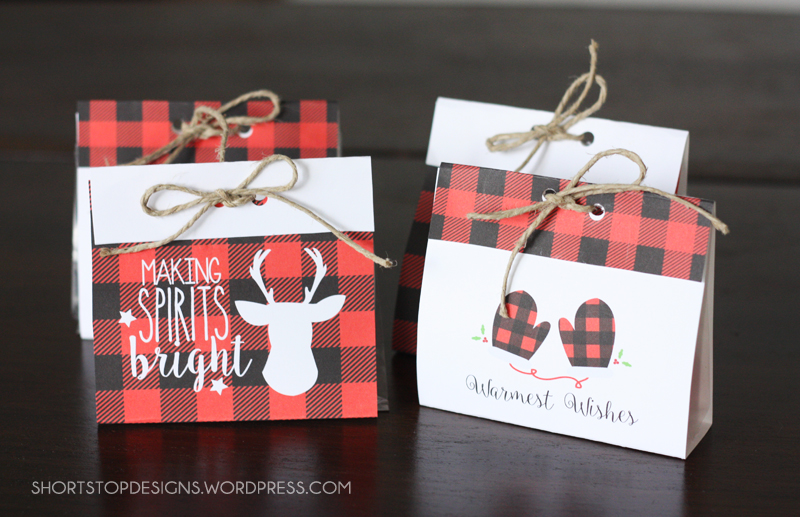 Today I'm sharing a printable that you're going to want to give away. Like the rest of the world, I'm in love with plaid! So I thought it would be fun to create these adorable little treat bags to give to friends and family this Christmas. You can fill them with your favorite candy, or a personal-sized hot chocolate mix! The sky is almost the limit, as long as you have something mini to fit into these fun little goody bags. And, my favorite part about these little babies, aside from the fact that they're plaid and adorable, is that they are super easy to put together! Here's what you're going to need:
Materials:
Cardstock
Print (download here)
Party bags (I used 4in x 9.5in / 10cm x24cm)
Ribbon/Hemp/String
Small Treat/Candy
Scissors
Hole puncher
1. Start by cutting out your print. (download here)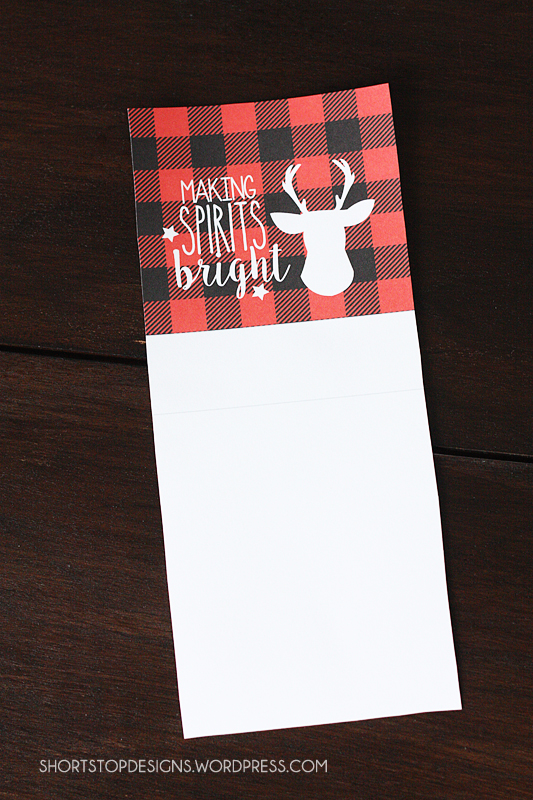 2. Fold along the lines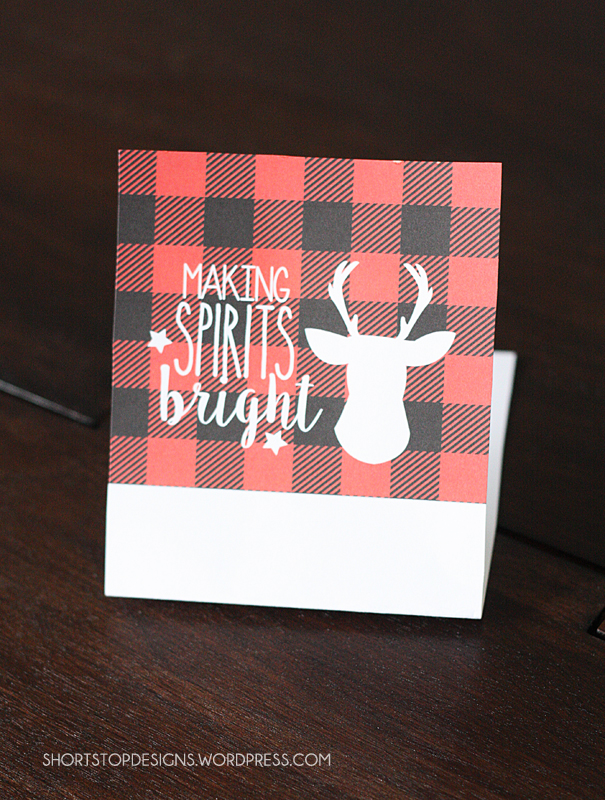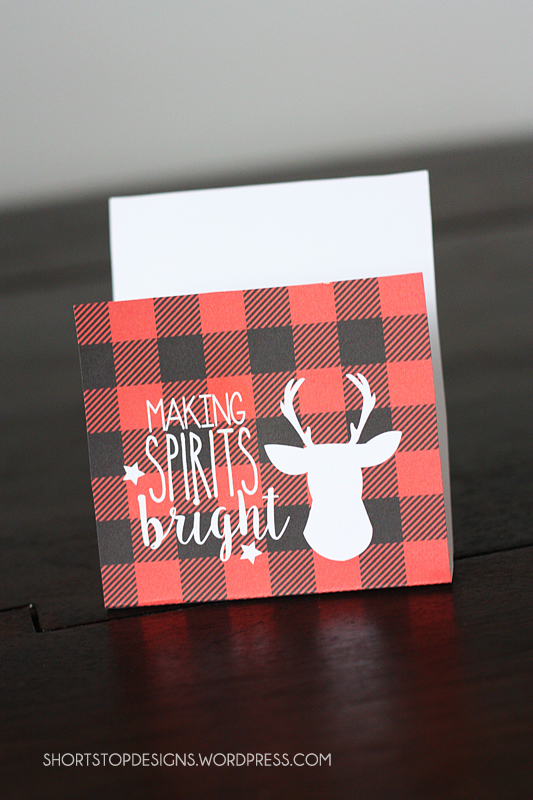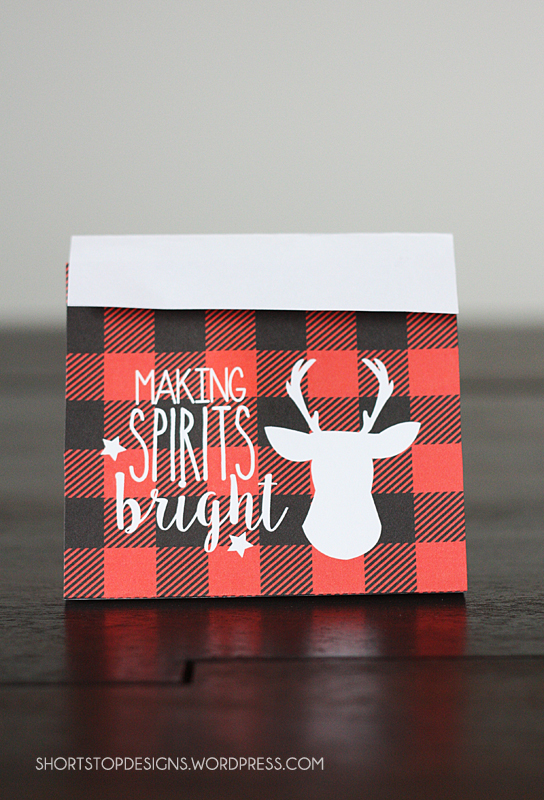 3. Cut the top half off your candy bag and insert your favorite treat inside.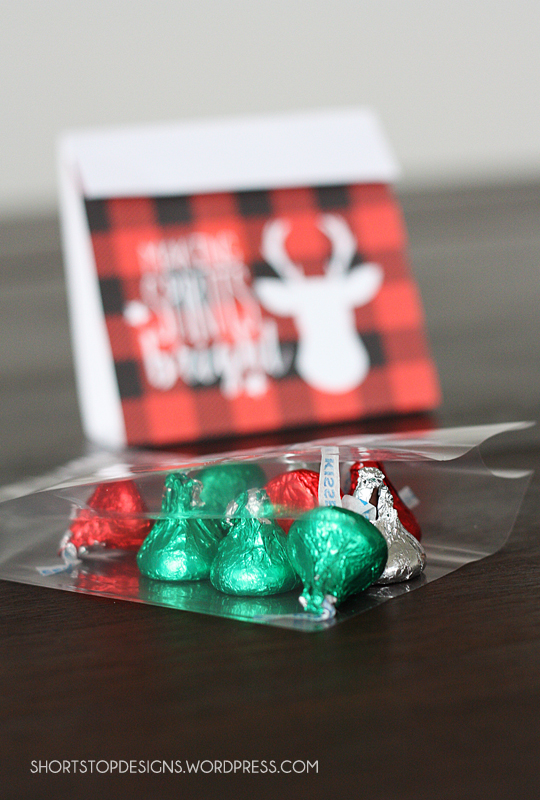 4. Place your candy bag inside your folded printable and make 2 hole punches in the center making sure the holes go through the printable and the bag in the middle. (It doesn't look like I did that in the picture, but it wouldn't stay put so you don't see that I have.)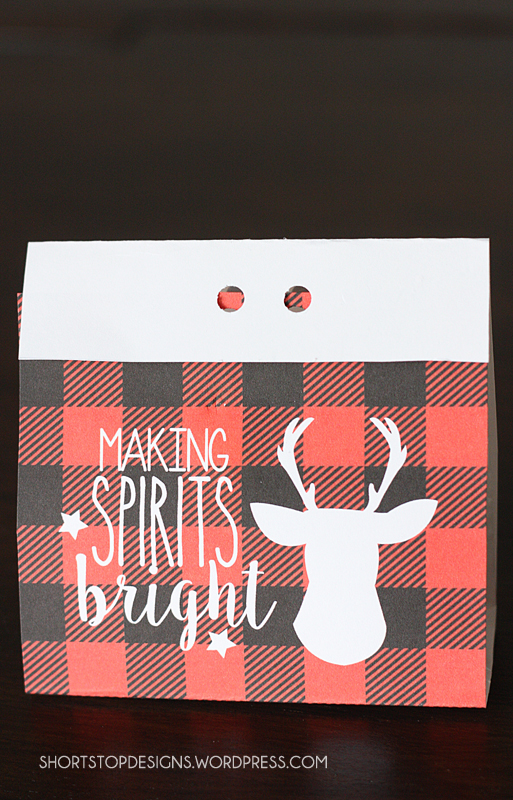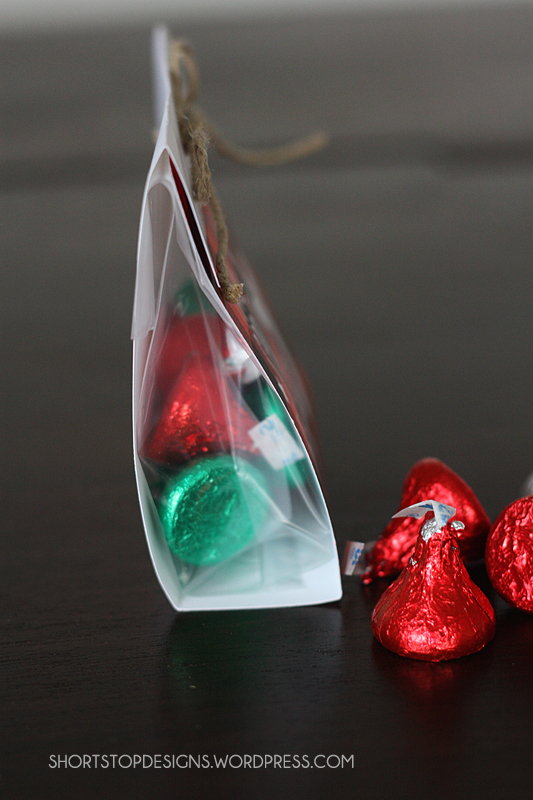 5. Tie it up with some hemp or ribbon and you are all done! Super easy, right?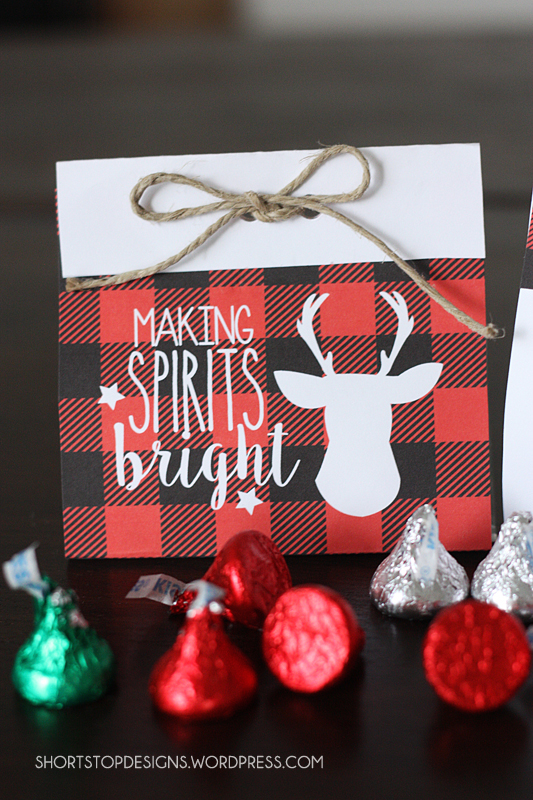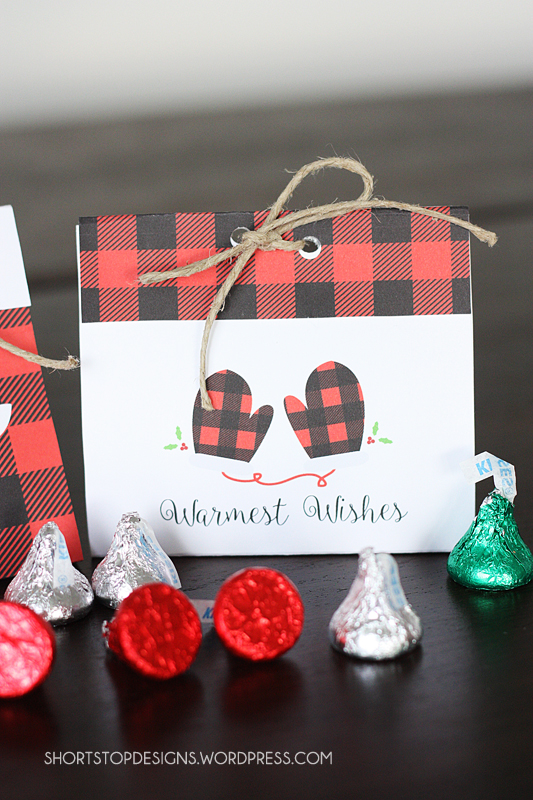 Your friends and family will love it and these little cuties go great with any holiday party! I hope you are enjoying this wonderful time of year with the people who matter most! Happy Holidays!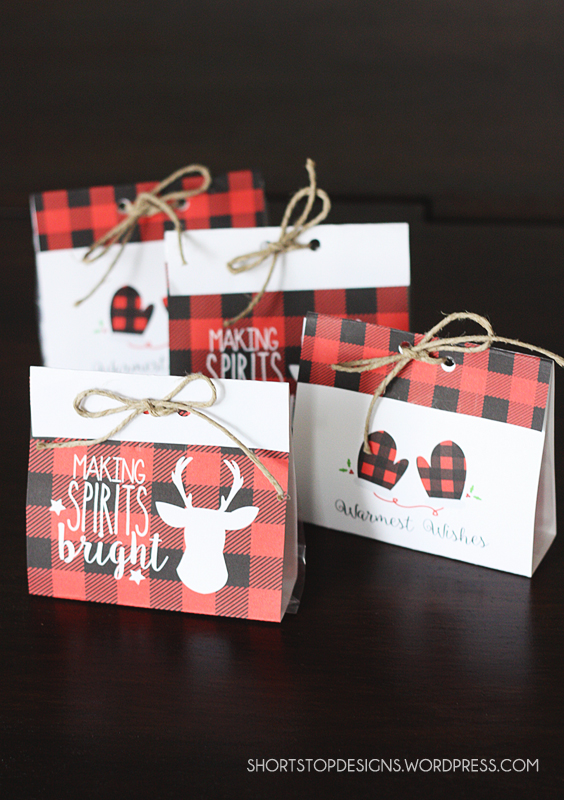 ---
Check out these other fun Christmas ideas from Short Stop Designs…
Christmas Candy Gift Tags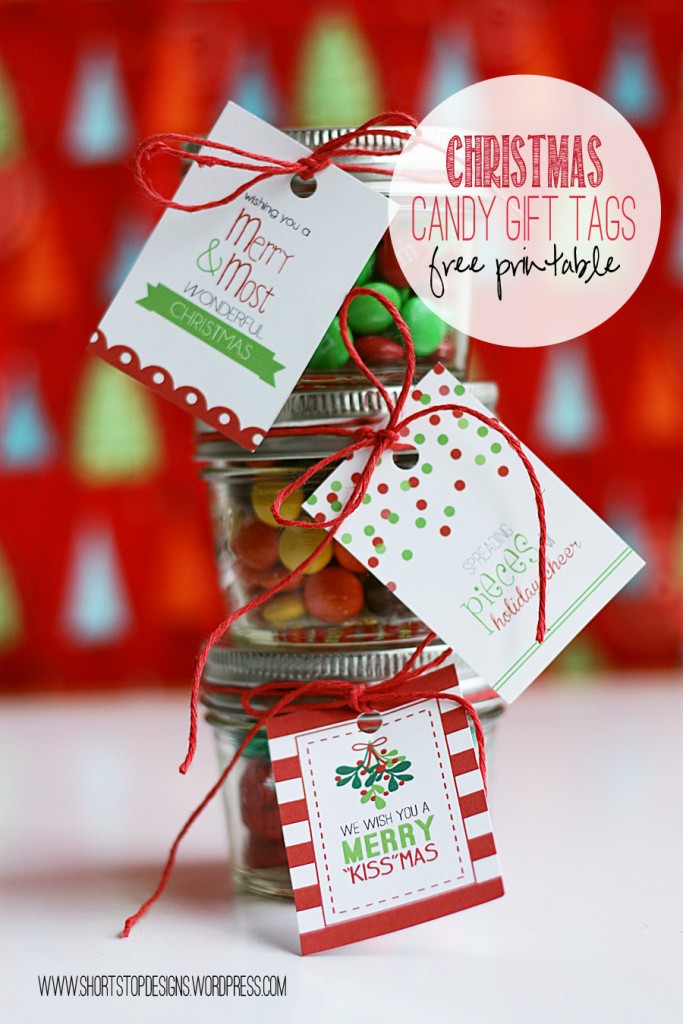 Printable Gift Card Holders