Hello friends! This is Mandy from Mandy Ford Art & Illustration, and I'm so happy to be back with Jodie and Jen today sharing another printable coloring page with you!
One of my favorite things to do through my art is encourage and inspire others, and I don't think you can get more inspiring than a quote from Joan of Arc, right?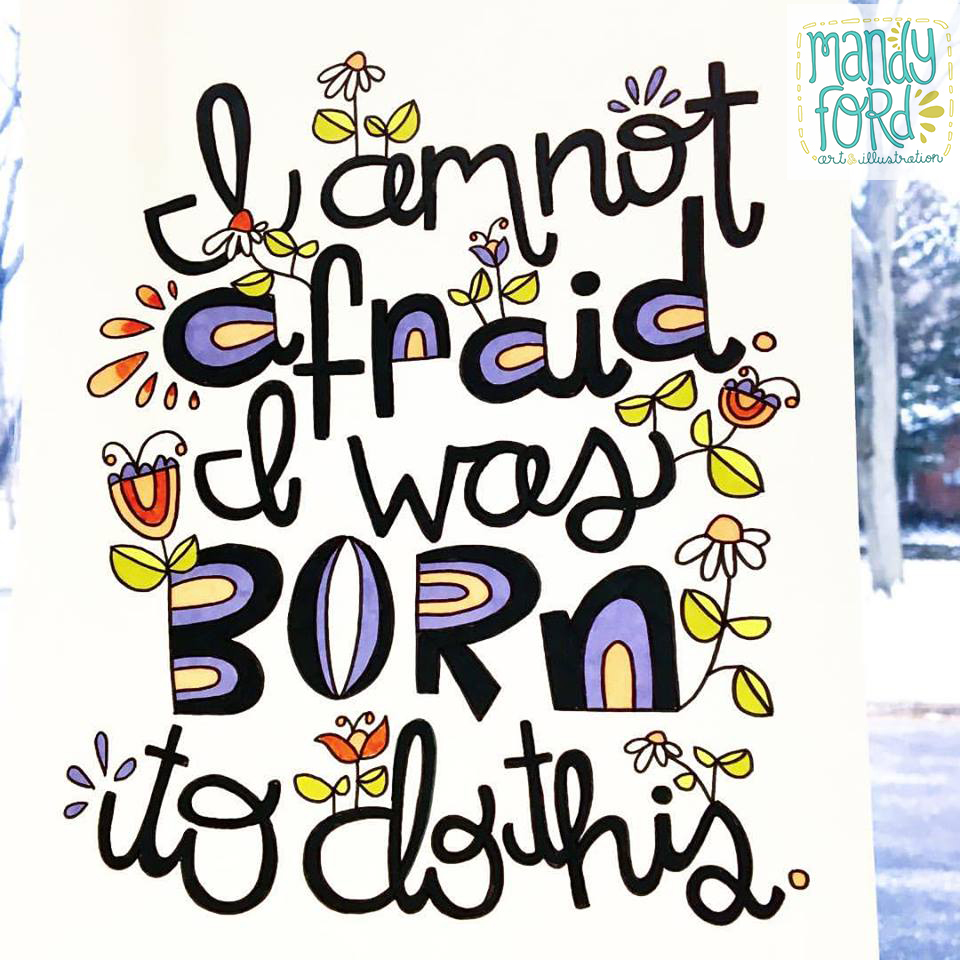 This was a custom lettering piece I created recently, and I'm so glad I took the time to scan it before I added the color, because it turned into a lovely coloring page to share with you today!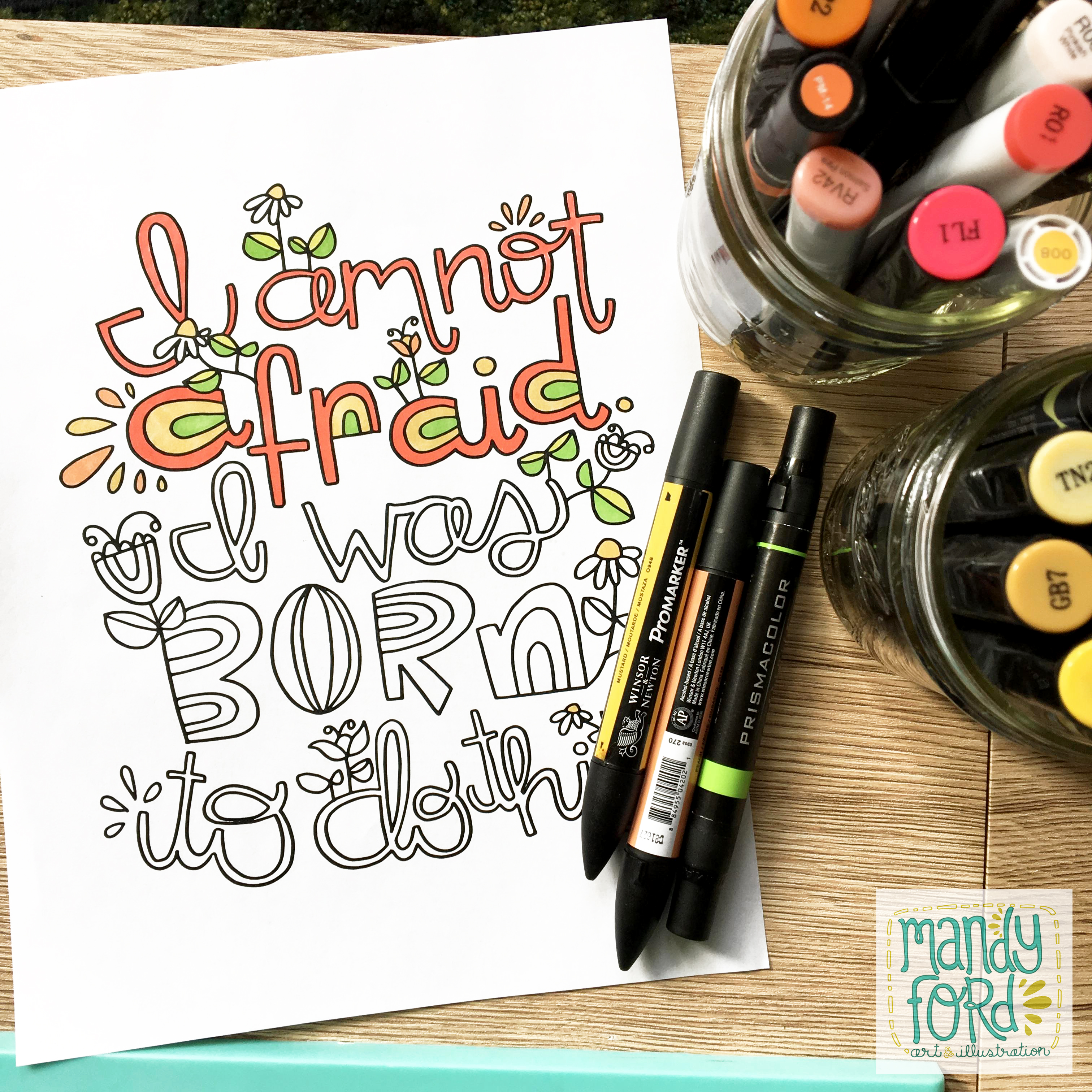 This would be a great coloring page to print and share with your friends or kids and have a coloring party. So grab your markers, colored pencils or crayons and feel that courage kick in as you color!
Download your coloring sheet HERE. For Personal Use Only
You can check out more of my illustration adventures over on my Instagram @mandyfordart.
Happy Coloring!
Mandy

Here are a few more free printables that you can find here on Eighteen25: