My boys play baseball ALL YEAR LONG.
I actually really enjoy sitting outside watching them.
(except for when it's over 110 degrees outside… then it's not so enjoyable :))
My husband has coached many seasons so I know the time and energy it takes to coach a team. It's always nice to give a little something at the end of the season to show that you appreciate all they do for kids!
Baseball Coach Gift Tags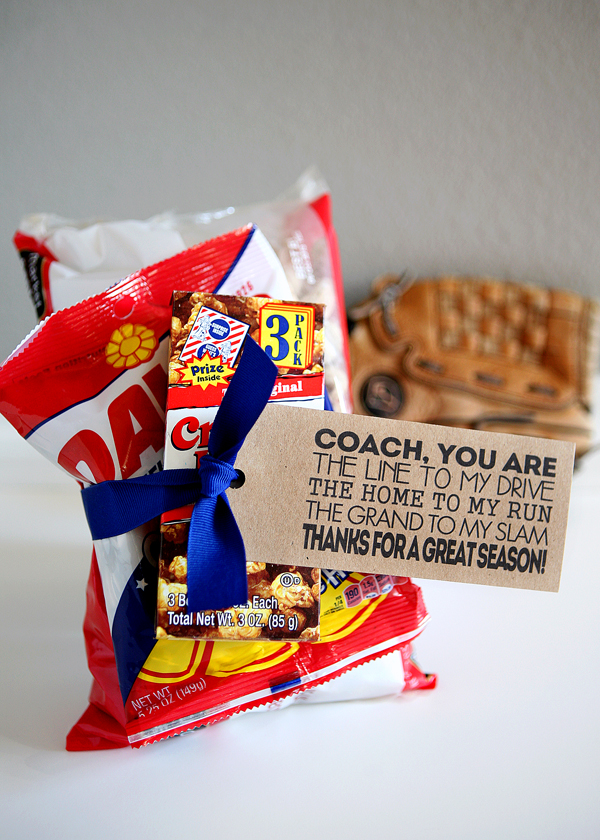 Download your Baseball Coach Tag
HERE
.
Then attach it to some peanuts, sunflower seeds and cracker jacks!
You could even add a Gift Card if you wanted to.
__________________
My Daughter just started playing volleyball and has fallen in love with it. I'm sure we have many games in our future and I'm okay with that because she's so fun to watch.
So here's a tag for those Volleyball coaches too…
Volleyball Coach Gift Tag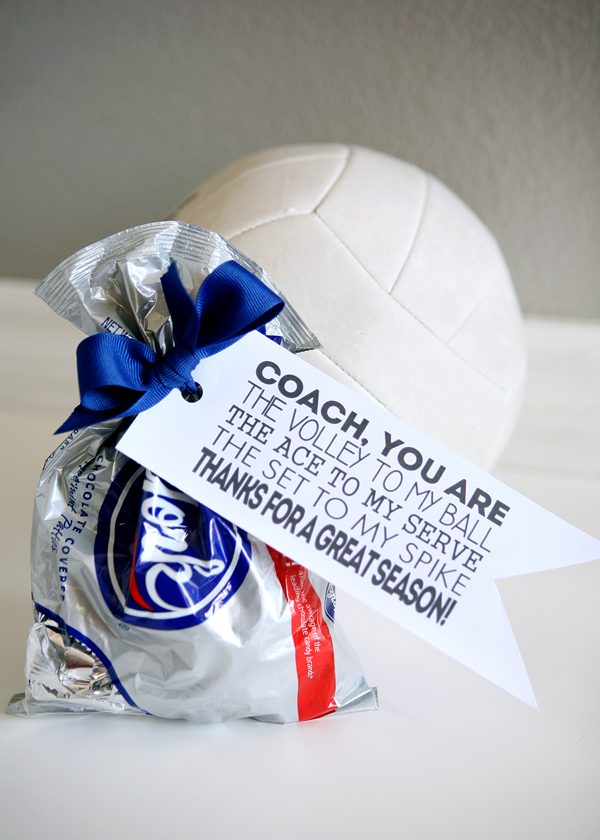 Download the Volleyball Coach Tag
HERE