Are you hosting a Halloween Party or maybe planning a fun Halloween meal for your family. We have the cutest and most inexpensive way to dress up your table! All you need are some white helium filled balloon and a sharpie!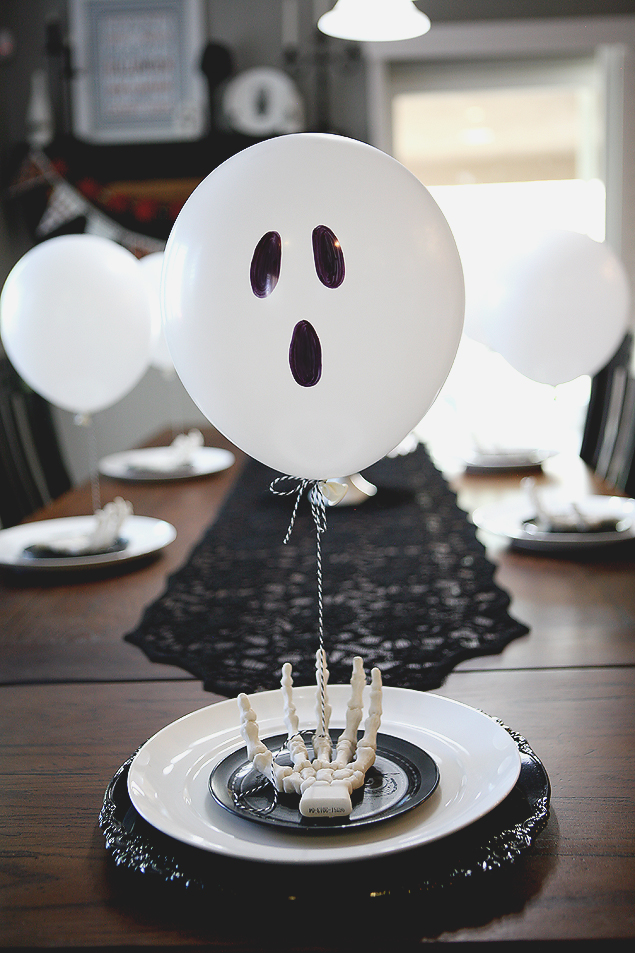 [affiliate links included in this post]
We actually got one of those small helium tanks that you can buy at Target, Michaels or Amazon and filled up our own white balloons. We then drew on two eyes and a mouth with our sharpie. Next we tied fun white and black twine around them and attached them to some skeleton hands that are part of my Halloween decorations. If you don't already have something that you could tie your balloons to, you could simply attach them to your table with a little tape!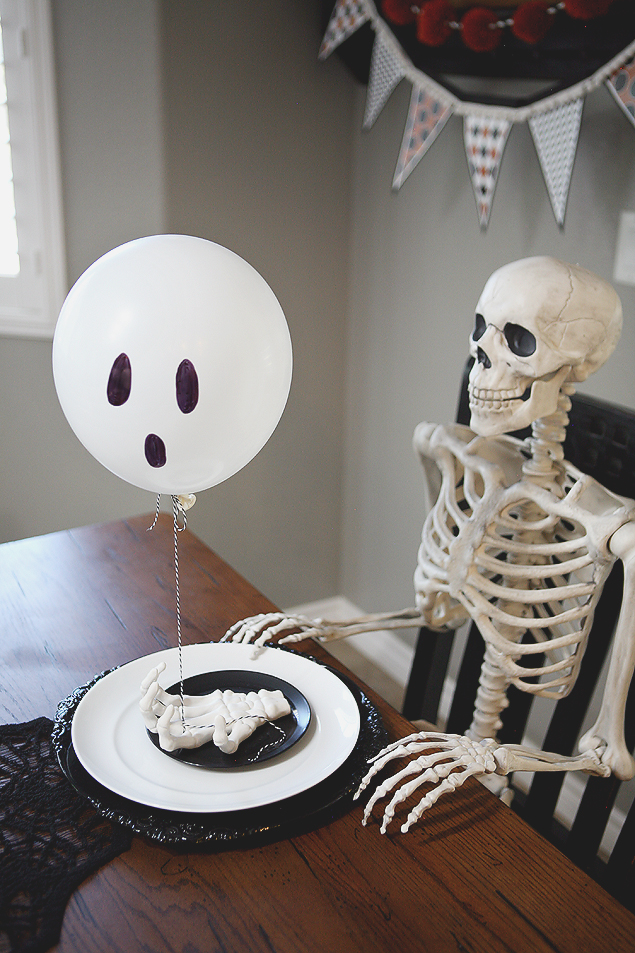 They are so cute and a little spooky. They make a big impact and boost the fun factor of our decorations up 100%!!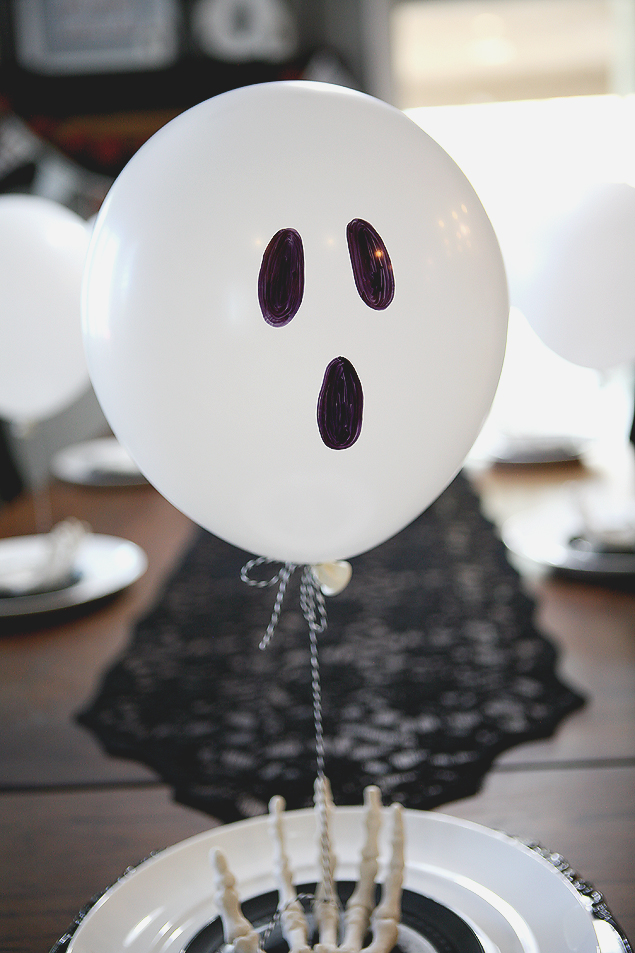 Once your party is over the kids can even take home a balloon. So they work as decoration and a take home favor! You can't beat that. 🙂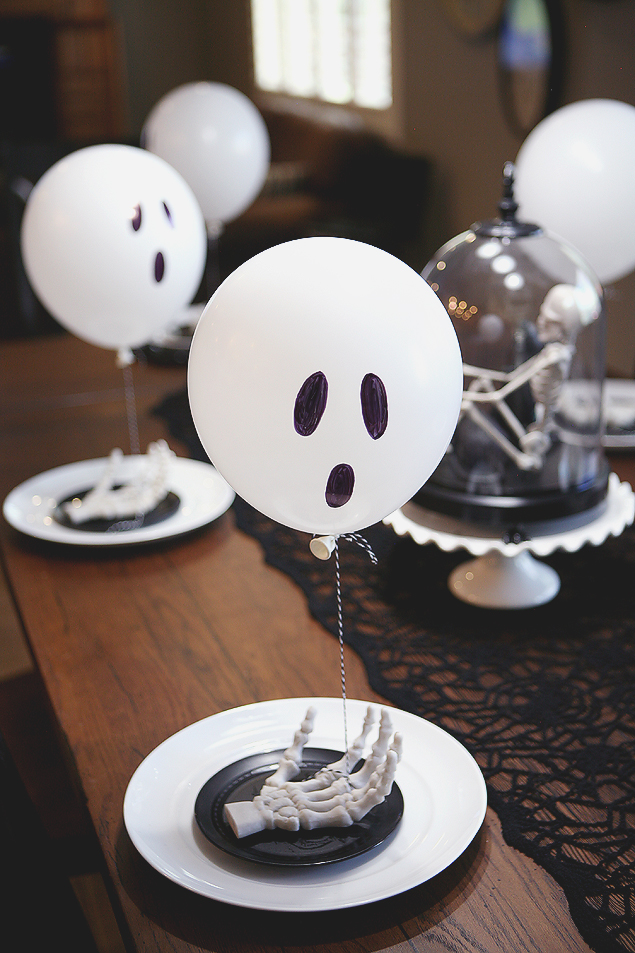 This is not the first time we've turned a balloon into a floating ghost. We made these fun Boo to you, From our Crew tags that you can surprise your neighbors and friends with!! Get the details and the free printable tags HERE in this post.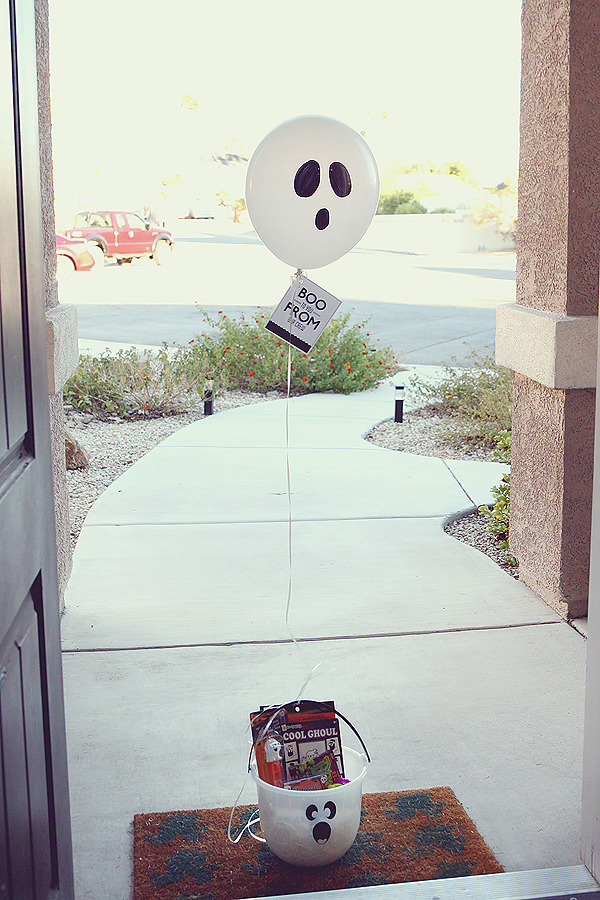 Here are a few more fun Halloween posts you can find on Eighteen25: