a back to school party is a must.
or just celebrating the start of a new school year with a family dinner.
we've put together a couple ideas to make it just a bit more fun!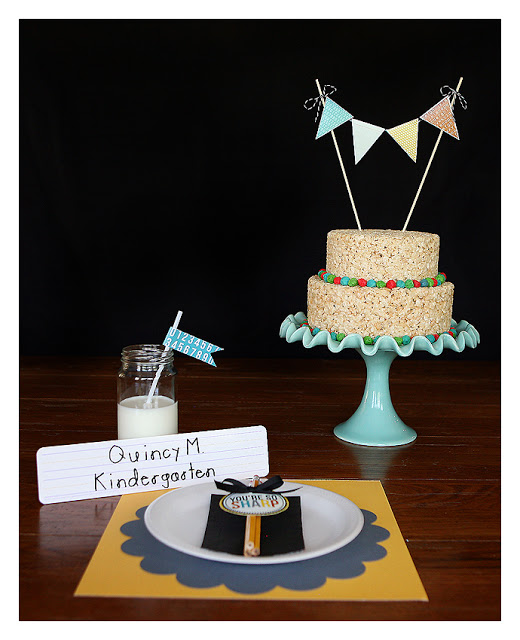 put together a cheap and easy table setting by using:
a sheet of 12×12 scrapbook paper
a scalloped circle – we cut ours out using the cricut and the mini monograms cartridge
a paper plate and napkin
the you're so sharp tag tied around 3 pencils using black ribbon
white boards from targets dollar spot for the place card
glass jars and straws with paper flags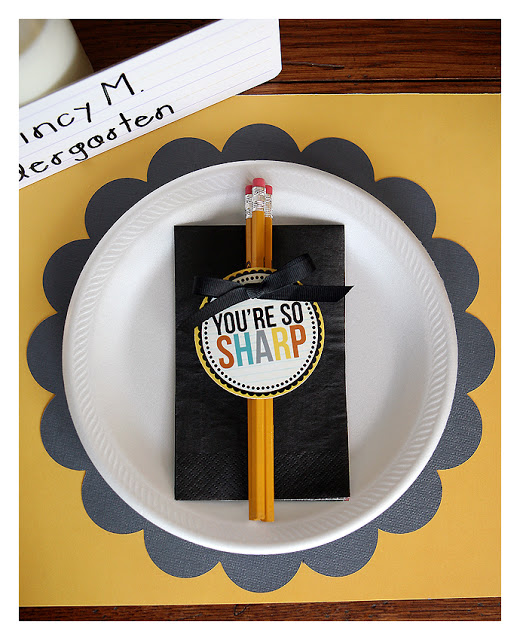 then if you want to
get
 look fancy. make a rice krispy cake.
it's so cute. and it's so easy. promise.
and our kids actually eat it unlike real cake where they take a bite or two and then throw it away.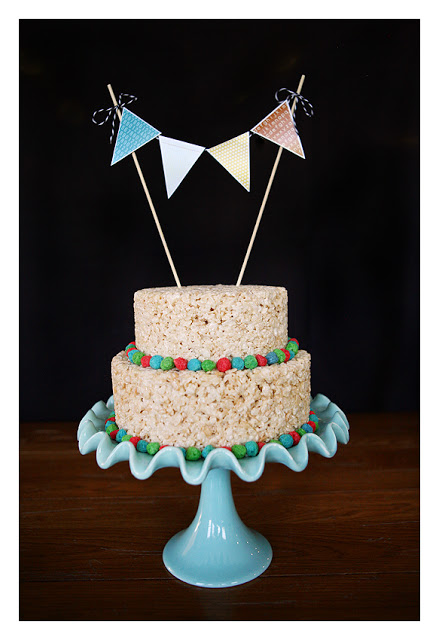 just spray your cake pans with pam.
cut out a circle of wax paper that fits in the bottom of your pans and give that a quick spray.
make your rice krispies. our cake took 3 batches.
pack it into your pans.
give it about 20 minutes and then they should slide right out of the pans.
you could use a couple toothpicks or skewers between the two cake layers.
then just grab a little frosting and use it as the glue to hold your crunch berries on.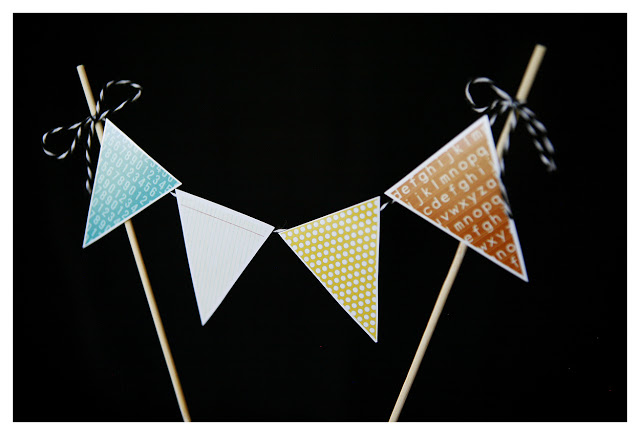 if you want to make a quick cake banner. grab 2 skewers. tie some twine on. then just put some dbl sided tape or glue dots on the back of your little pennants and stick them on your twine.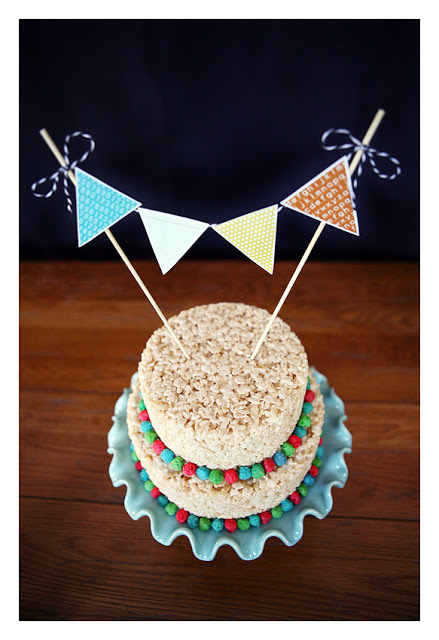 it's just too dang easy not to try!!
. . . . . . . . . .
here are a couple other fun ways to use the printables…
add the pennants to a chalkboard to make a cute banner. then write a back 2 school message.
or
leave the you're so sharp tag as a square and add it to a jar of pencils for an inexpensive teacher gift!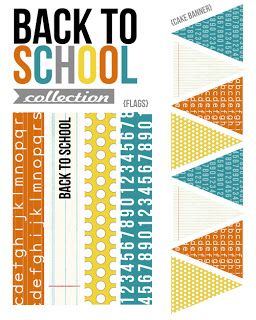 back to school collection
here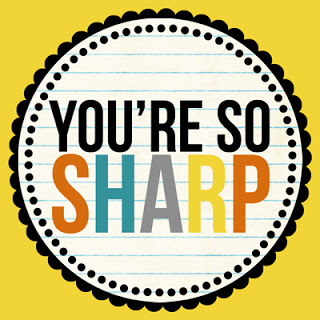 you're so sharp tags
here
hope everyone has a great first day of school!!
(we have a couple weeks of summer left still… thank goodness because there are a lot of things on the summer to-do list that haven't been checked off yet!)