red, white and blue.
one of my most favorite color combos.
It's always fun to be festive on the 4th of July.
So we made some pinwheel hairclips for the girls to wear that day.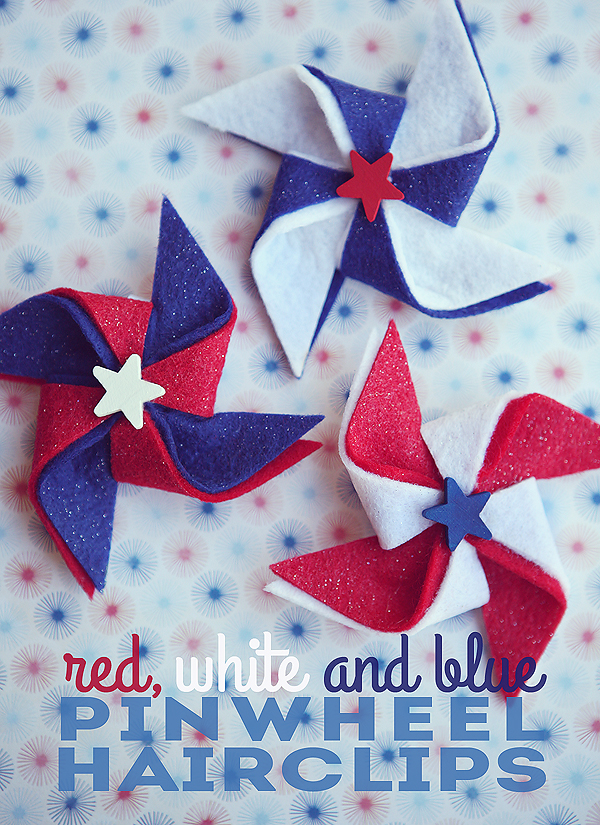 You'll need:
• red, white and blue felt sheets (these even came with glitter on them)
• small wood stars
• hair clips
• paint and paint brush
• hot glue gun
The how-to:
• paint your star either red, white or blue
• cut 3″ x 3″ squares (each pinwheel uses two different colored squares)
• put together the two colors for your pinwheel
• cut 1.5″ slits at each corner going in towards the center (do not go all the way in)
• bring every other corner to the center – gluing them down as you go
• once you have four of the corners glued down – take your star and glue it on top
• hot glue your hairclip to the back (check out
this post
to see how to cover a hairclip with ribbon)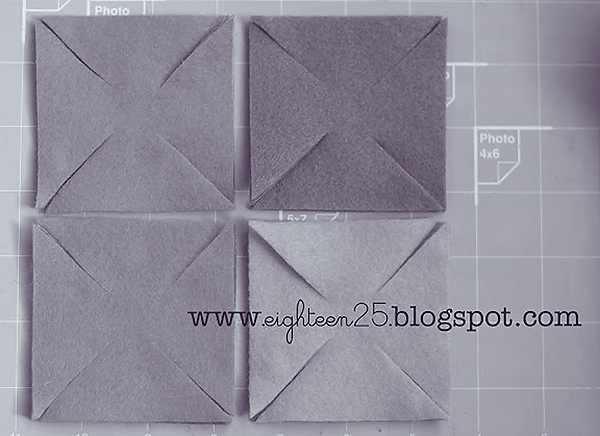 here they are all ready to complete the girls' outfits on the 4th of July!