do you start your 4th of July celebrations with a parade?
it's too hot for parades here in July,
but I know a lot of you get to line those streets and cheer on the floats, bands and dancers
and if I'm being totally honest… I'm jealous. 🙂
for those of you that do get an Independence Day Parade maybe you'd like to make some…
4th of July parade wands!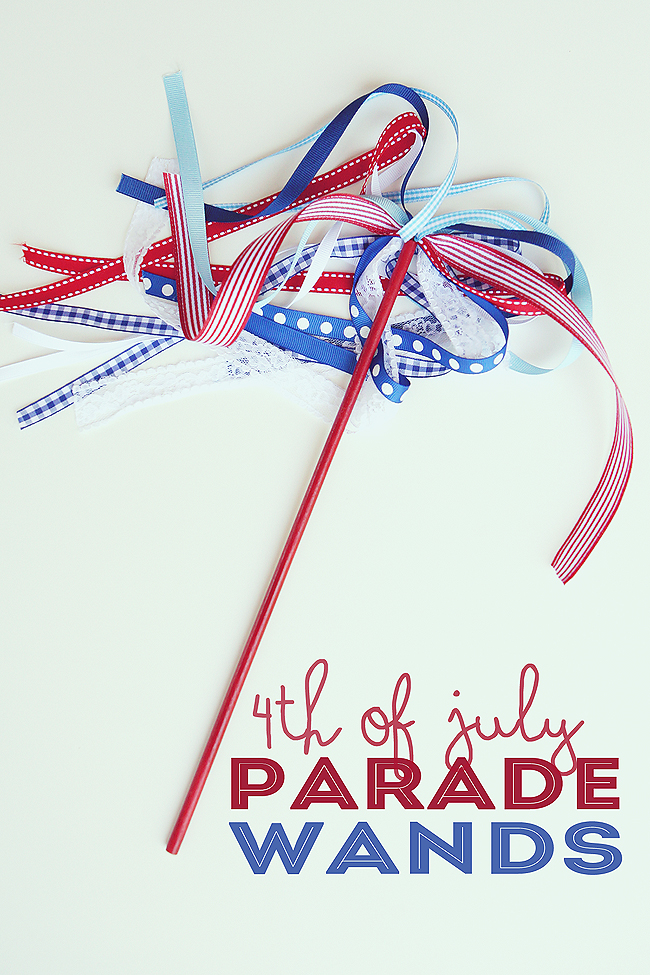 You'll need:
• wood dowels – 1/4″ x 12″
• 3-10 different red, white and blue ribbons
• screw eyes – 8 x 18mm
• red spray paint (optional)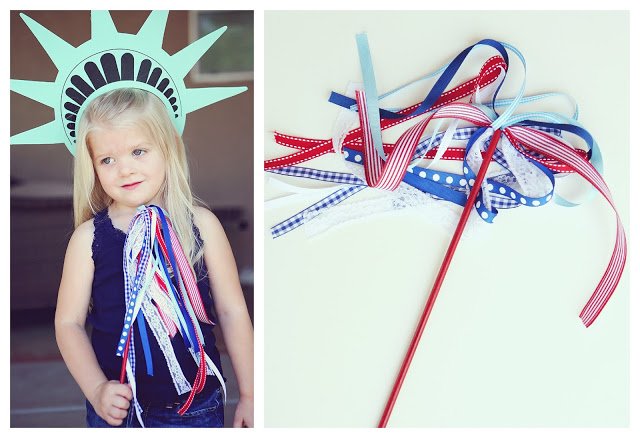 Steps:
• spray paint the wooden dowel red if you'd like
• cut a variety of ribbons ranging in length from 15″ to 30″
• screw the eye screw into one of the dowel ends
• thread your ribbons through the hole of the screw eye
we put as many ribbons as we could squeeze in – the ribbons were nice and tight and we didn't even have to tie a knot
then go join a parade!!
or at least stand on the side and give a big cheer and wave your wand proudly!