Christmas Tree Ornaments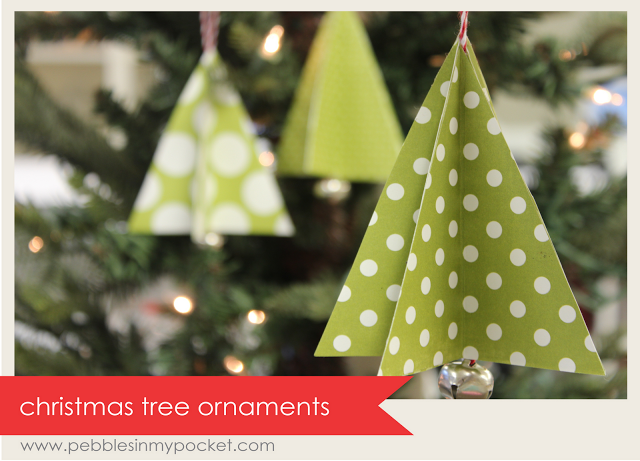 Instructions:
-Cut a triangle from printed paper or cardstock. Score and fold in half. Even up both sides with each other.
-Cut / score two more triangles, the same size. The one shown is approximately 3″ x 4″, but they can easily be smaller or larger.
-Add some white craft glue to half of a folded back (right side is folded inward) and place another folded half on top.
-Once all three are glued together, add white crafting glue to remaining side and down the middle.
-Add a strung silver bell, with red and white bakers twine in the middle as shown and press the two remaining sides together.
-Tie a knot to hang. Trim.
These simple trees can be made from your favorite printed papers. I love to make them from plain cardstock and let my grandkids decorate them with glitter, buttons, sequins and such… creating a memorable keepsake. This would be a great project for a classroom, especially if they were pre-done and ready to decorate with small hands.
Enjoy! Brenda Birrell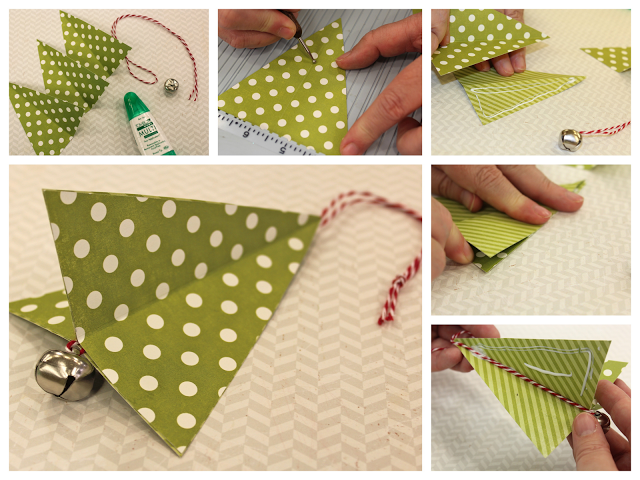 Brenda wants to give one lucky reader a Christmas Tree Kit (makes 6 trees)!!



use the rafflecopter widget below
GOOD LUCK
winner will be notified by email november 11th

. . . .
this post is sponsored by: