I can't believe I'm saying this but it's almost summertime again and soon you'll be trying to figure out just how to keep the little ones happy and entertained. Why not let them make their own summer plans this year? My name is Vanessa Brady and I usually blog over at Tried & True but today I'm super excited to share my Summer Plans Free Printable with you!

Big Plans
In the past we've enjoyed filling out Summer Bucket lists as a family but since I have an emerging writer, I thought it would be fun to have my 6 year old fill out his own Summer Plans list. The words are super basic so that young scholars can read them with little help and there's plenty of space for them to fill in their answers. There's just enough questions to be challenging but not so many to be overwhelming!
Summer Memories
Ever the historian, I love the idea of using and storing your child's Summer Plans every year. Imagine how sweet it would be to make a small booklet of all the different answers to look at when they're smelly teenagers. It'll help remind you of just how sweet and little they were!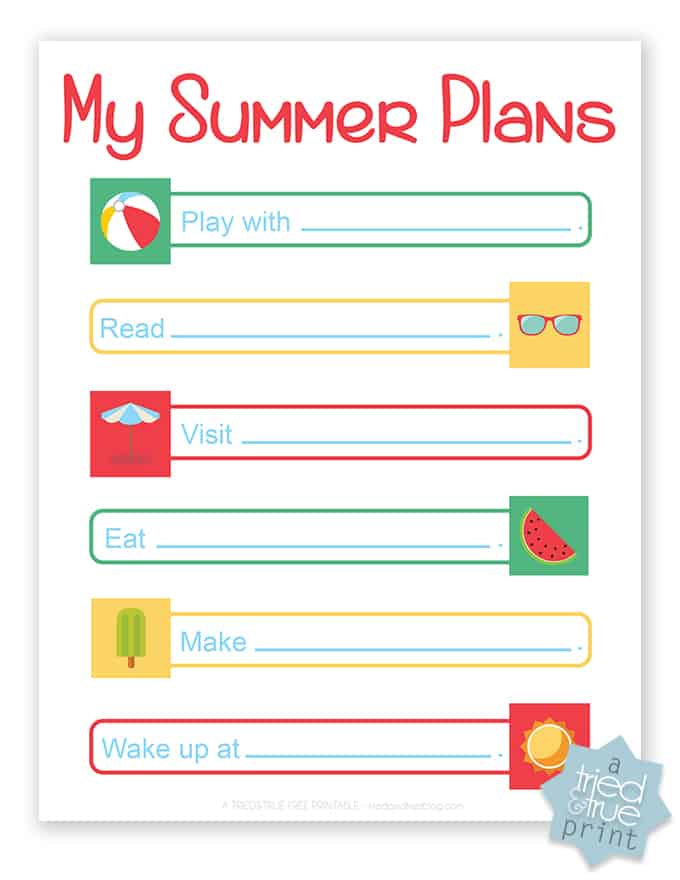 Designed by Vanessa Brady. Artwork courtesy of charlieburst/vecteezy.com
Enjoy the Summer
I hope you and your kids enjoy the Summer Plans Free Printable as much as I enjoyed making it! I know my son got a real kick out of saying he was planning on waking up at 1 in the afternoon during Summer. Hah, little does he know I've already signed him up for a morning reading camp! As always, thanks for having me, Jodie and Jen!
and check out these other great projects of hers…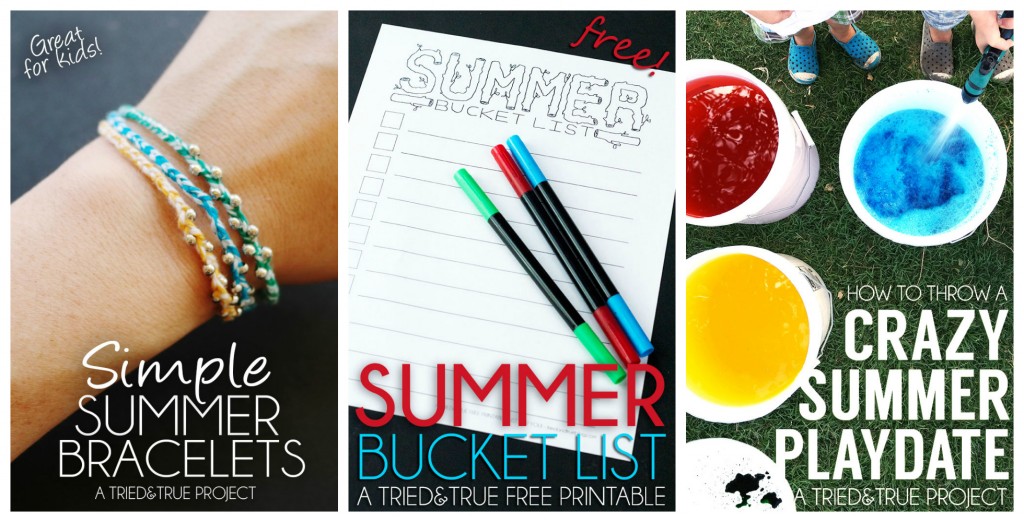 Simple Summer Bracelets
|
Summer Bucket Lists
|
Crazy Summer Playdates