Halloween is one of my favorite days of the year. Every year on Halloween, we have a bunch of friends over to our house for dinner & then Trick or Treating around our neighborhood. I am always thinking of new ideas for Halloween food & snacks to have on Halloween for our friends. Here is one of my favorites to make, Zombie Eyeballs!
.
How To Make Zombie Eyeballs
Lay your pretzels out flat on a cookie sheet:
.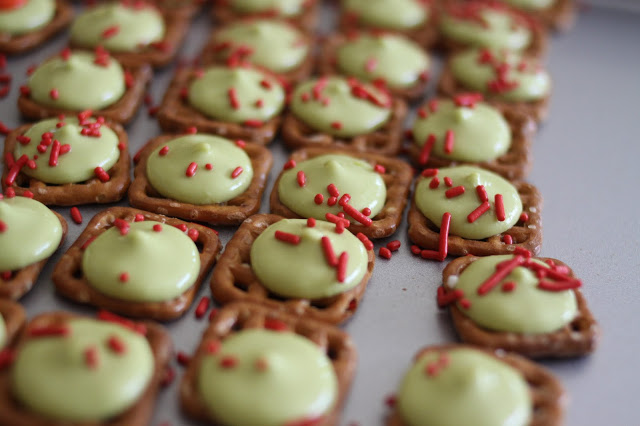 Let cool for an hour to harden & Voila! A batch of Zombie Eyeballs!
.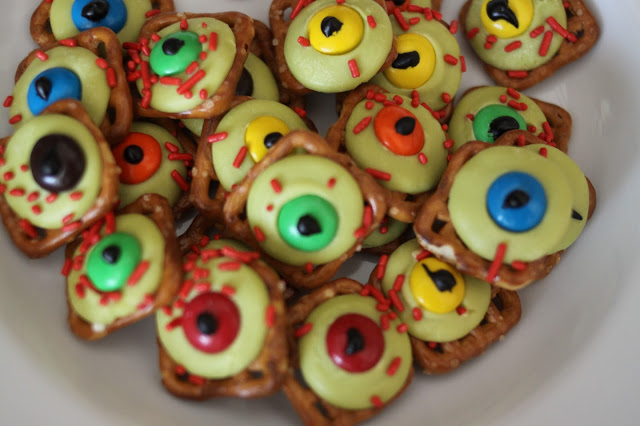 These are fun to have in a bowl for your guests, or you could put them in a clear bag/goodie bag and give out as Halloween gifts or party favors.
.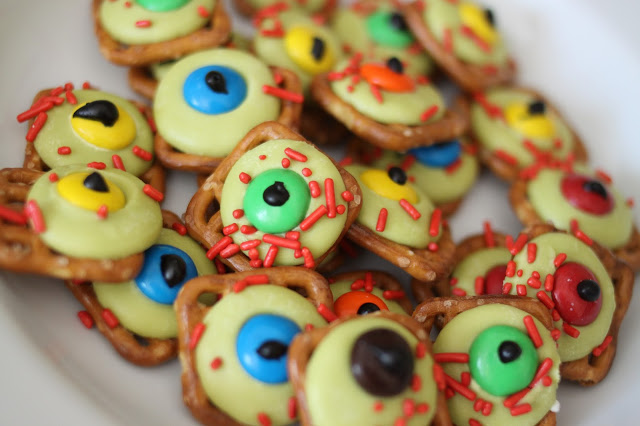 Such a fun, easy & spooky Halloween treat!

 Here are a few more awesome Halloween posts you can find on Eighteen25: