Earlier today we told you about the Silhouette promotion going on for the Portrait and the double-sided adhesive kit. There's also a giveaway going on, so if you haven't checked it out yet, head on over
THERE
(after you read this post, of course).
I think the double-sided adhesive is my absolute favorite Silhouette product yet.
It works like magic with the glitter and flocking powder.
Here are some Valentines I made for my kids to pass out to their friends…
Y O U L I G H T U P M Y L I F E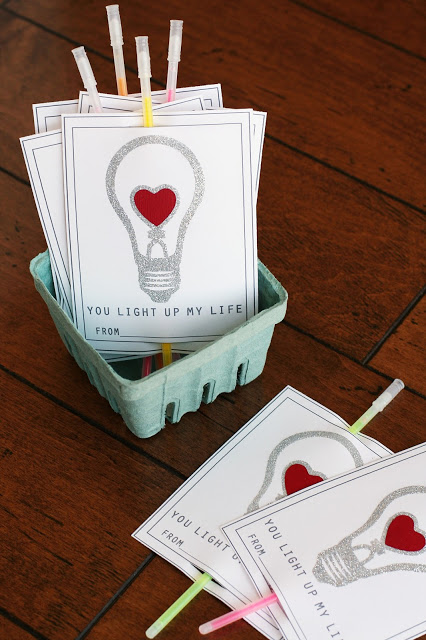 SUPPLIES:
• White cardstock
• Red cardstock
• You Light Up My Life download found
HERE
• X-acto knife
• Glow sticks (found for $1 at Target and Michaels)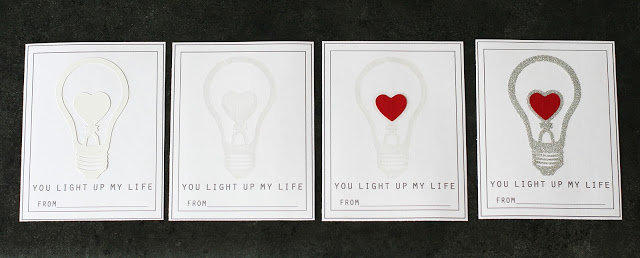 • Print and trim the Valentines.
• In the Silhouette Studio, re-size the shape so the light bulb is about 3.5″.
• Cut out with the double-sided adhesive (follow the directions on the package).
• Cut out the hearts with the red cardstock.
• Peel off the yellow backing on the adhesive sheet and adhere the light bulb to the Valentine.
• Remove the white liner and attach the heart.
• Apply glitter to the light bulb, brush away excess glitter and return any unused glitter to the bottle.
• Use an X-acto knife to cut a slit in the top and bottom of the Valentine and insert the glow stick.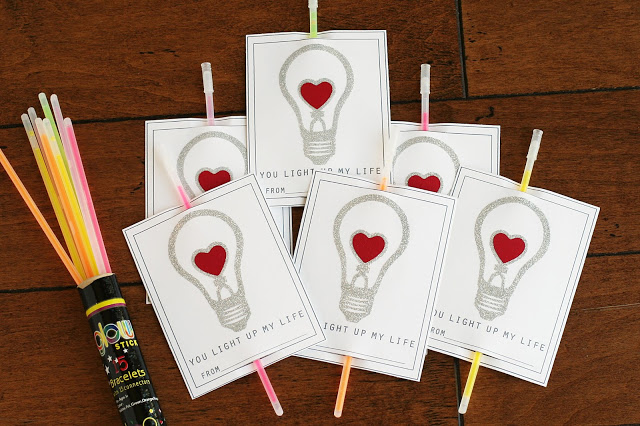 I was having so much fun with the adhesive sheets, I whipped up another Valentine…
A R R O W T H R O U G H T H E H E A R T V A L E N T I N E S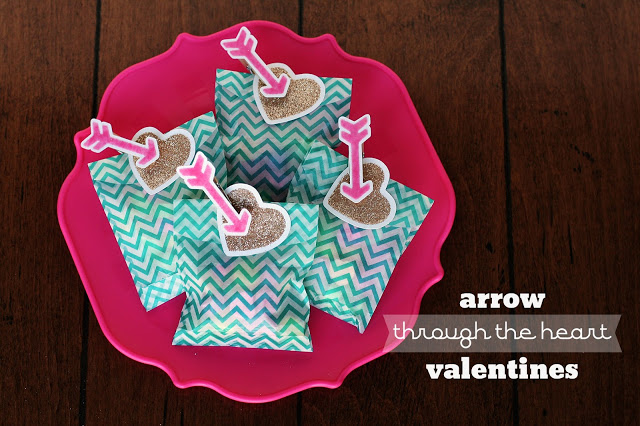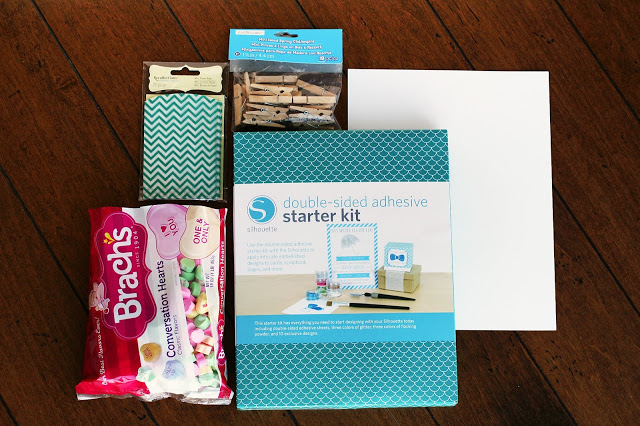 SUPPLIES:
• Mini paper bags (found these chevron ones at michaels)
• White cardstock
• Mini clothespins (found these at michaels too)
• Candy or small gift (like a notepad or erasers)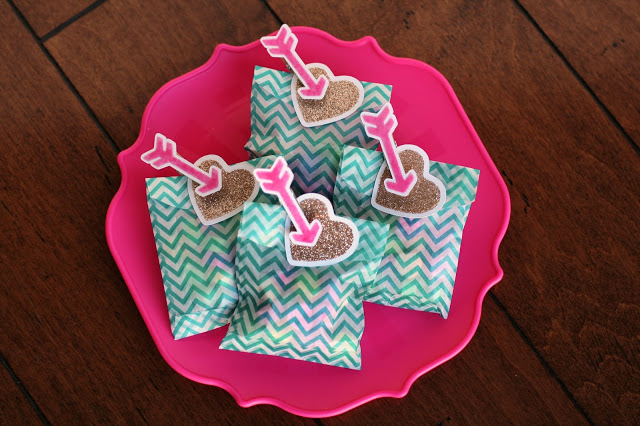 • Cut out the hearts and arrows the same way as we did the light bulb above.
• To get the white border around the shapes, I opened the offset window and made the border about .120 in. Then I cut those out with the white cardstock. And attached the adhesive shapes on top before applying the glitter and flocking powder.
• Glue the flocked arrows onto the clothespins.
• Then, after filling your bag with a treat, clip on the heart and arrow.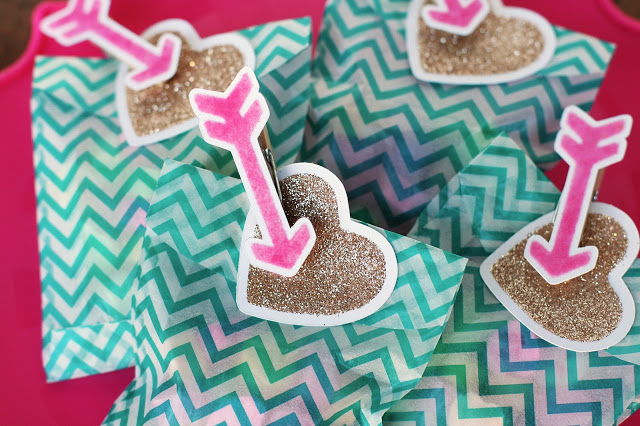 I also cut out some small banners for my daughter to write her name on. And just clipped that on under the clothespin on the back of the bag.
Have you used the double-sided adhesive sheets before?
Are you excited to try them?