do you have independence day decor?
my sisters and i were talking about how we have none…and need some!
we are proud…and what's a better way to show our pride than a little glitter, glitz, bling!
you'll need:
paper mache u s a letters (we got ours at hobby lobby, joann's has a larger version)
glitter glue (or elmer's glue)
paint brush or sponge brush
glitter
spray paint (to match your glitter)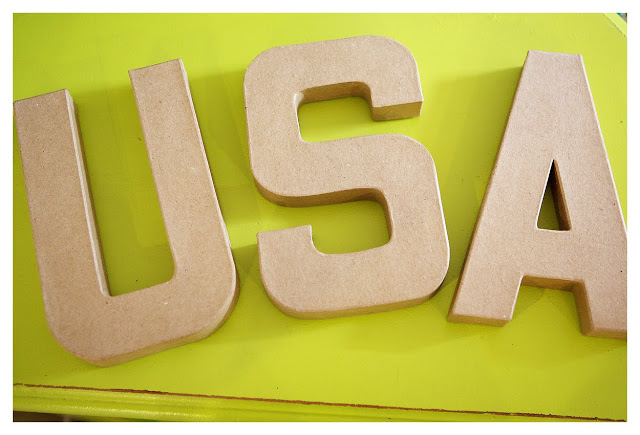 first, we spray painted our letters the color of our glitter.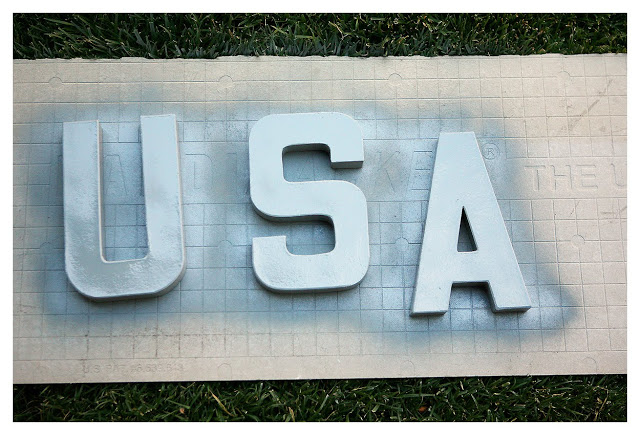 second, we brushed the glitter glue on the top of the letters.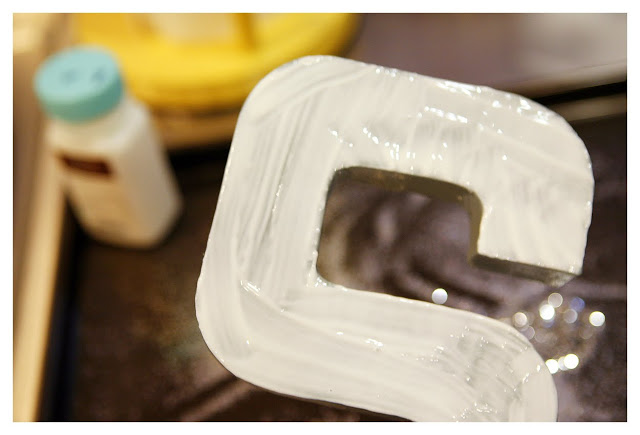 last, we sprinkled on the glitter and set to dry.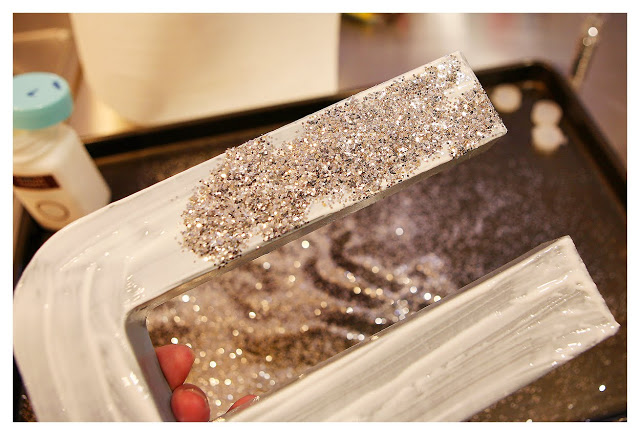 what do you think?
i think they look pretty snazzy!
what's funny is how mine look more like my personality (colorful and crazy)…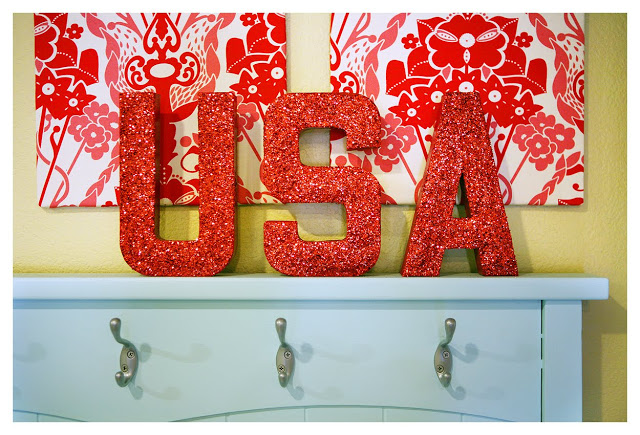 and jennifer's looks more like her personality (serious yet sophisticated)…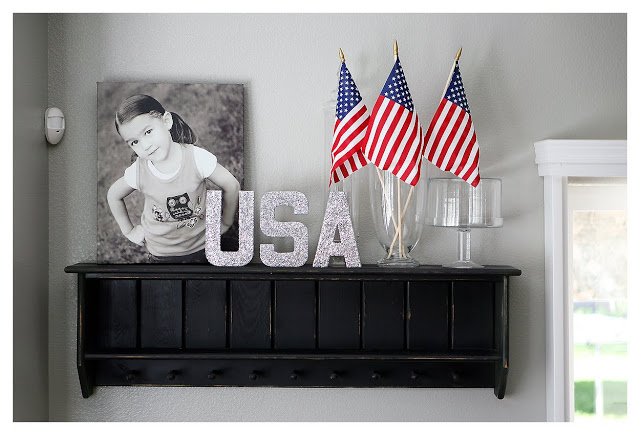 what will yours look like?