HELLO THERE EIGHTEEN 25 FANS- Jennie here from
CraftOManiac,
and I am so honored to be featured today. Thank you Eighteen 25, you guys rock.
Today I am sharing with you my
"Mummy's Munchkin baby Onesie "
I used an inexpensive onesie I bought from Walmart , some large googly eyes, and one package of gauze.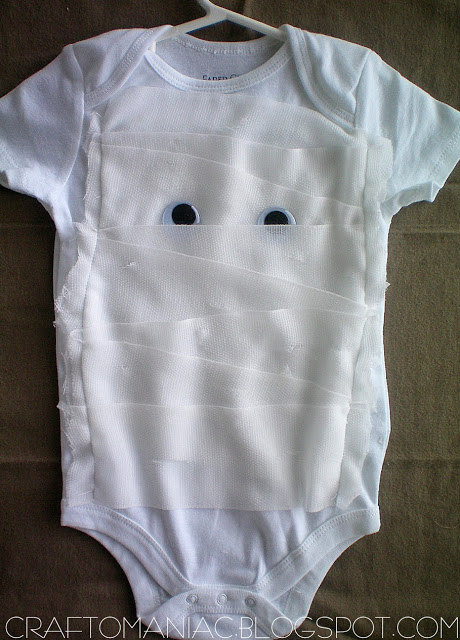 Here are the supplies, plus a glue gun and a sewing machine. I think you would be just fine to use Liquid Stitch to make this as well. Also, you can use white cut fabric and lace it down the front the same way I did with the gauze.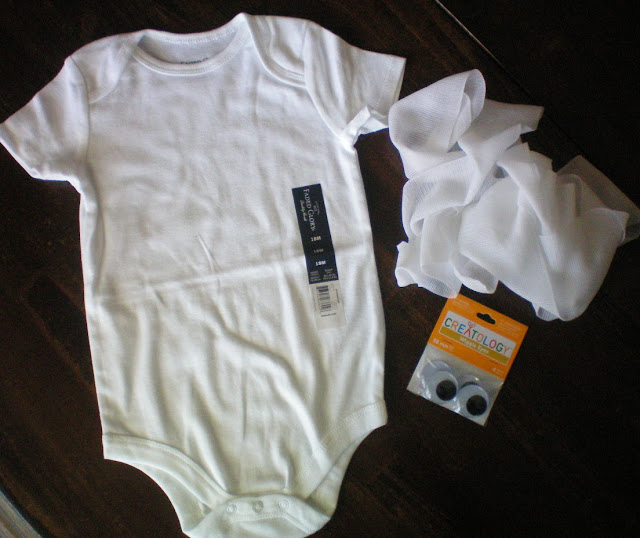 I first laced my gauze down the front of the onesie. No cutting just lace it back and forth all the way down. Then I cut off the extra gauze and pinned it.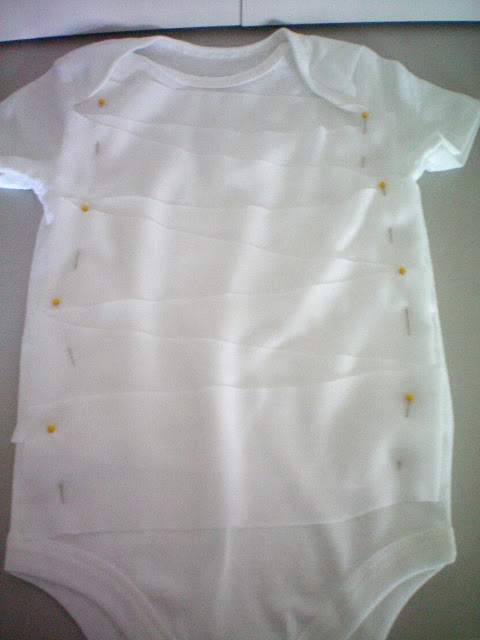 then I sewed it section by section removing the pins as I went.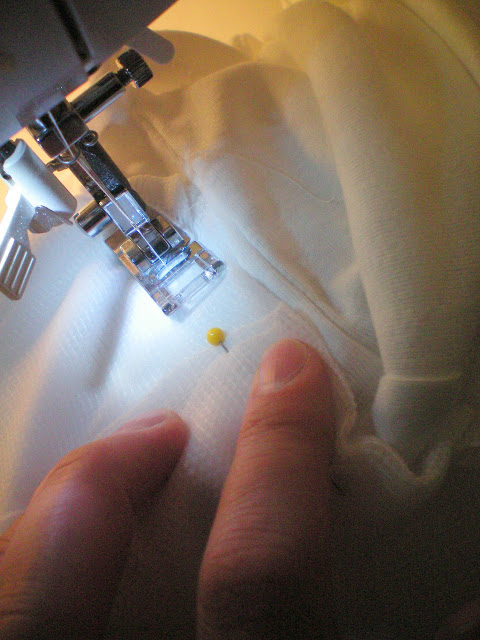 Once it's sewn down each side, I snipped the loopy sides to give it a more torn mummy look.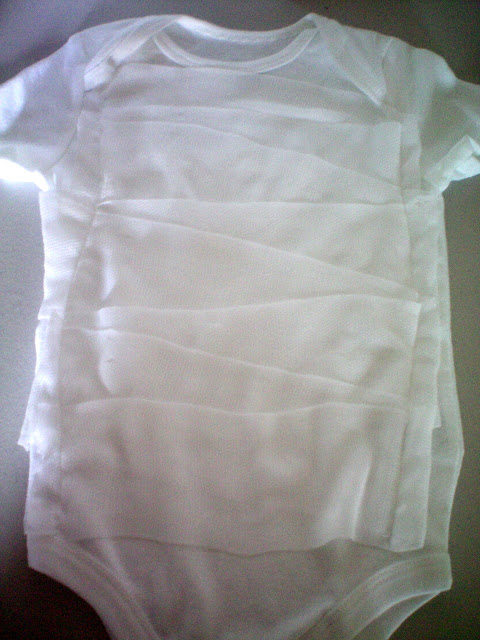 like this…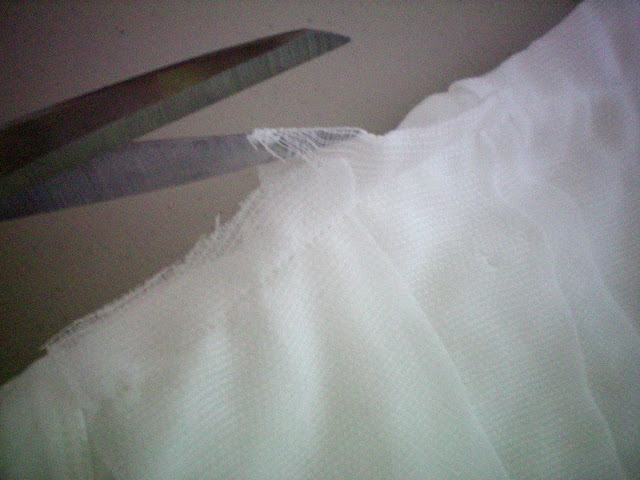 and I also snipped small holes on the top.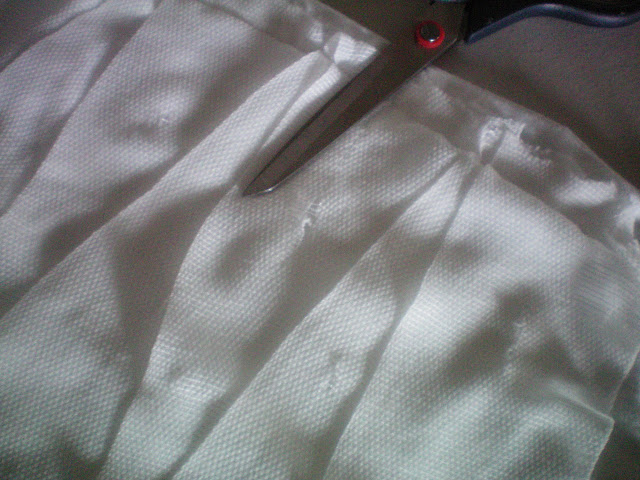 Last I hot glued on the googly eyes.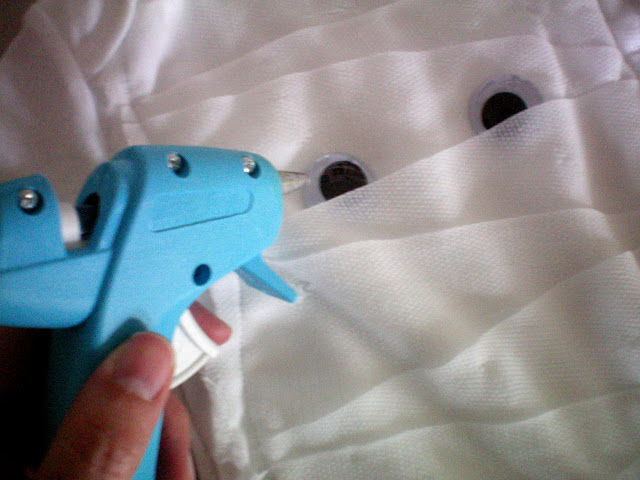 and here he is …. "Mummy's Munchkin"…. in his Mummy Onesie.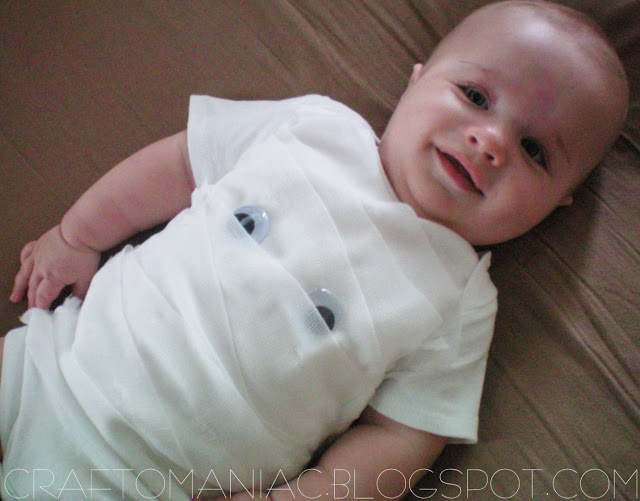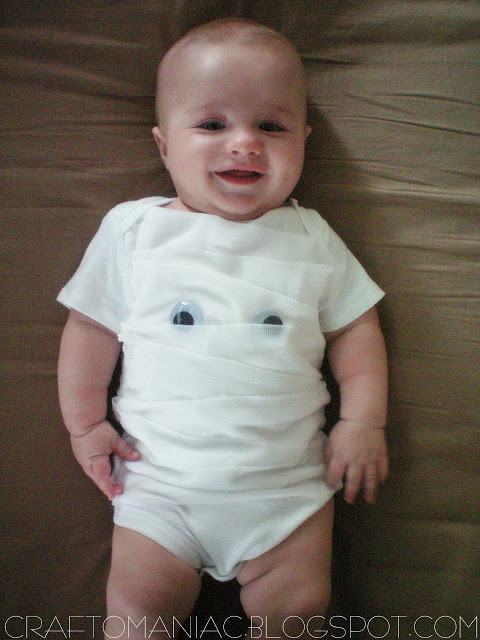 My munchkin will enjoy wearing this onesie here and there throughout the month of October.
Thanks again Eighteen 25.
. . . . . . . . . . . . . .
how cute is that onesie? and how cute is jennie's little munchkin!! so darn cute, right!! head over to craftomaniac and say hi! while you are there you'll want to check out the MANY great halloween ideas jen has shared too!!
lots of fun!!
thanks so much for being here today jen!
. . . . . . . . . . . . . .
this post is sponsored by: