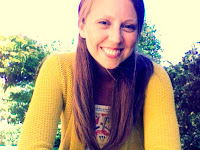 Hello eighteen25 readers my name is Rebekah and I blog over at a bit of sunshine. It is an honor to be here today to participate in the September Spooktacular. I love decorating for Halloween!!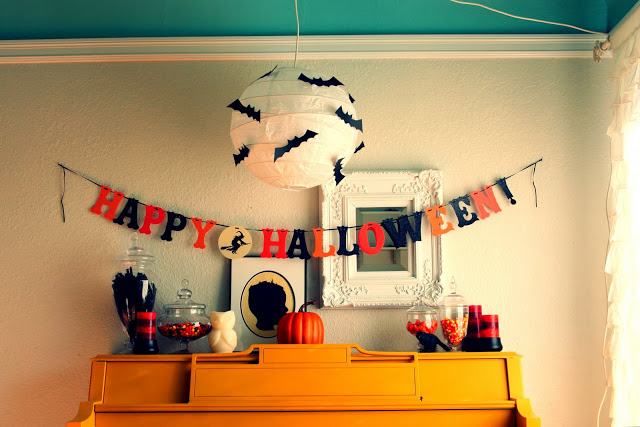 Today I have a simple paper lantern project that won't break the bank but will make a huge impact as you get into the spooky mood this season.
Your going to need: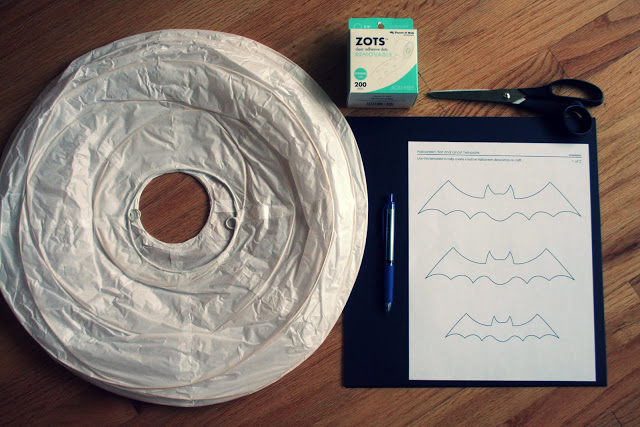 1. a paper lantern, mine is from Ikea
2. black card stock or heavy paper
3. adhesive dots or glue
4. a bat template I used this one
5. scissors and a pen for tracing and cutting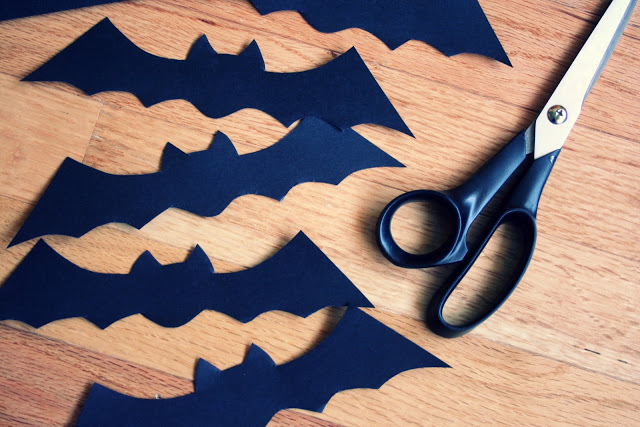 All you will need to do is cut up a bunch of spooky bats and get your adhesive ready.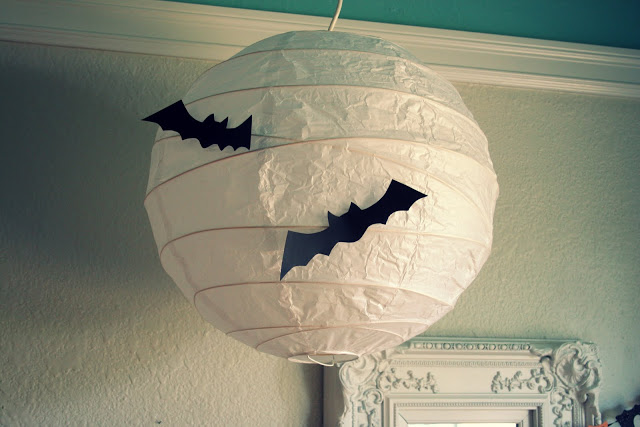 Attach them one at a time after you get your paper lantern all set up. I used the sticky dots because I wanted to be able to remove them at the end of the season and tuck it all away for next year.
Stick them all over the place.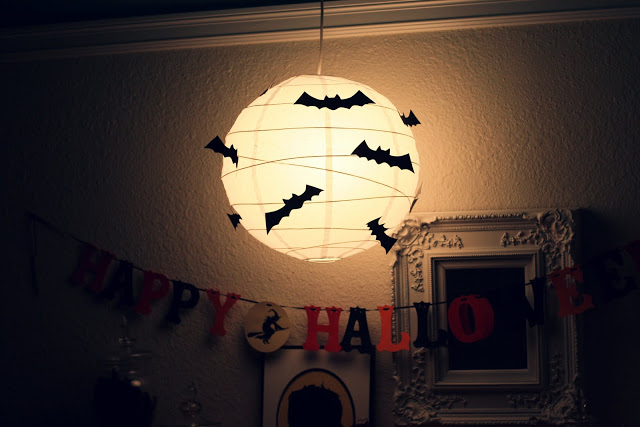 It looks even spookier at night!!!
Thanks girls for letting me participate in such a fun event I had a blast!!! Happy September Spooktacular everyone!
. . . . . . . . . . . . .
thanks so much rebekah. i can't decide if i like it better in the day time or at night. it's so cute and so simple.
make sure to visit rebekah at her sweet blog, a bit of sunshine. and you won't want to miss out on her fun photo project going on each month… ten on ten.
. . . . . . . . . . . . . .
this post is sponsored by: