One of my jobs in this family (and one of my favorites) is to record the memories. So, I thought it would be fun to put together a little album where I'll be storing favorite photos from all the summer fun we'll be having.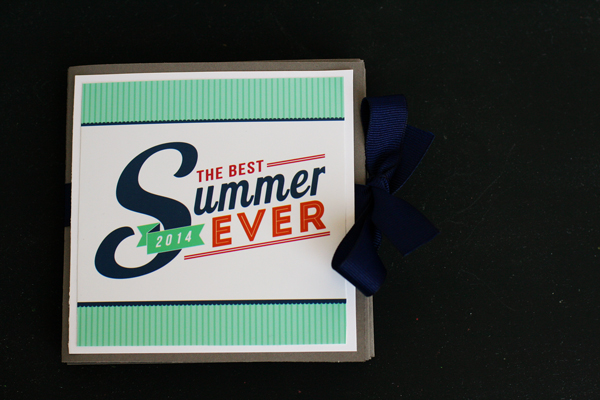 The best part, it doesn't cost that much to make and the kids can help too!!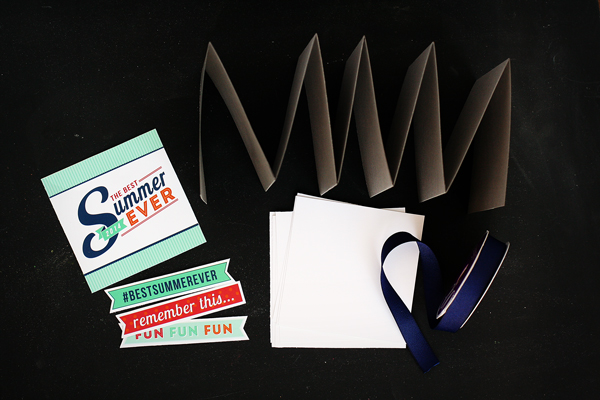 here's what you'll need:
• download (below)
• white + grey cardstock
• ribbon
• adhesive


here's how to make it:
• Cut your grey cardstock into 4 1/2 x 9 inch strips. Score them down the middle at 4 1/2 inches and fold.
• Adhere one half of a strip to another half of another strip to make an accordion (see supplies photo). Make your book as small or as big as you'd like.
• Cut a piece of ribbon to about 22 inches long and adhere it to the front and back pages.
• Next, cut a bunch of white 4 1/4 inch squares and adhere them to your accordion pages. Your photos will be cut to 4 inch squares and placed onto these pages.
• Trim your Best Summer Ever page, back it with one of the 4 1/4 inch squares and add it to the front. Then use the fun banners throughout your book.