I don't know about where you live, but here in the desert, temps are way above 100. We do what we have to do to stay cool and that includes enjoying lots of cold treats. Do you know what's better than a cold treat on a hot summer day though? Getting a few extras to deliver to some special friends!!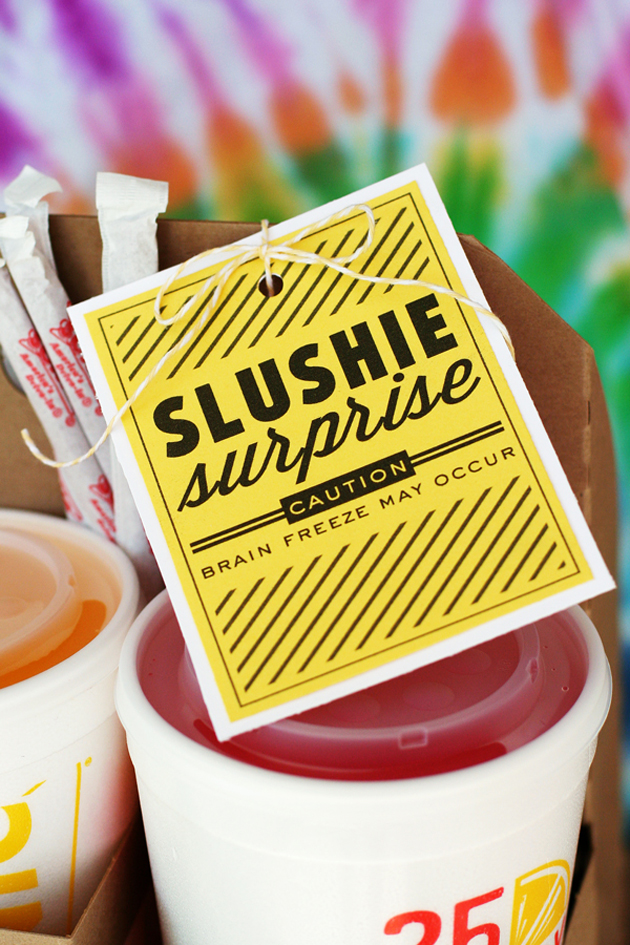 YOU'LL NEED:
• your favorite slushies or slurpees
• tag download (below)
• cardstock to print the tag on and a coordinating color to back it with
• string or twine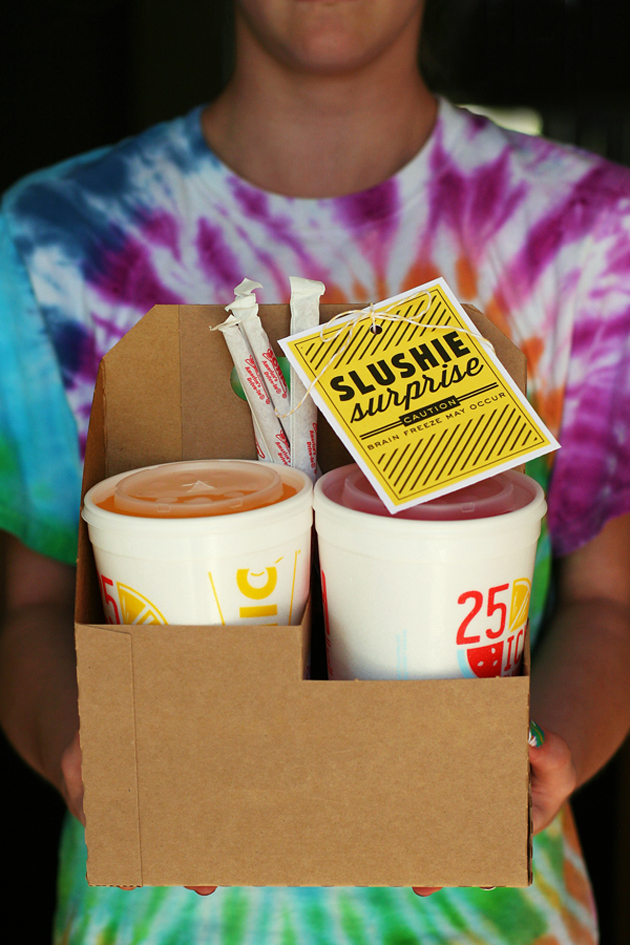 Now go surprise someone!! It's so fun!