with you as my teacher
i'll be one SMART COOKIE!
on one of my recent trips to
einstein bagels
, i noticed that they now have chocolate chunk cookie poppers in those cute plastic cups. i thought it would be a yummy little gift to send in with my kids for the first day of school. of course, i'll have to go back and get more, because these cookies will not last in my house and we still have a couple weeks until school starts.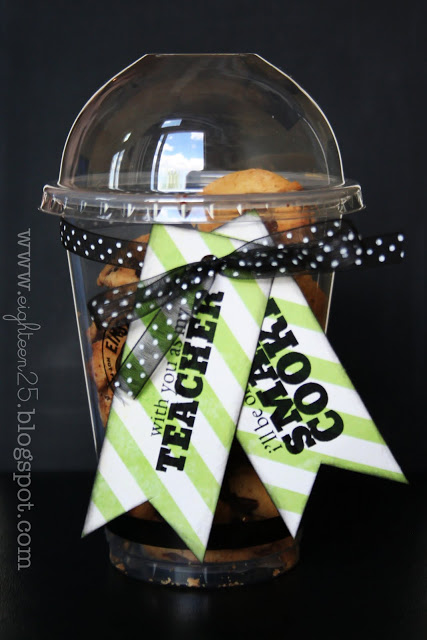 — you can find the tag download
HERE
—
i printed it out on patterned paper and cut out each tag, making horizontal slits in the bottom and punching a hole in the top. rubbed an old ink pad around the edges and tied them on with ribbon.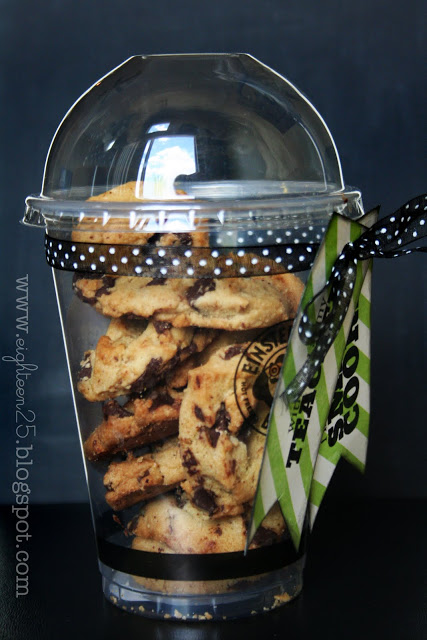 (don't those cookies look delicious?)
you could also:
wrap the tags around a pouch of cookie mix and include a little spatula
or
simply attach it to a plate of your best homemade cookies